Eat, drink & be scary!
Tuesday, October 02, 2018
---
Oh my gourd … it's fall, y'all! With cooler temps setting in, it's time to starting planning those Halloween parties and checking off that fall activities list. Whether it's hosting a costume party, hopping on a hayride, pumpkin carving, or whipping up some beer-infused goodies, we've got a few tricks - and treats - to get those creative juices flowing.
Grab a stencil, carve a Dogfish pumpkin!
It's simple, really…
Grab a four-pack of Punkin Ale or Flesh & Blood IPA. (Admittedly optional, but we're going for the full experience here, aren't we?)
Download and print our pumpkin-carving stencils:

Punkin Ale logo

,

Dogfish shark

,

Punkin Ale words

.
Tape a stencil on a pumpkin, then use something sharp to poke holes around the design so it transfers onto your pumpkin.
Remove paper stencil and relief-carve the design on your pumpkin.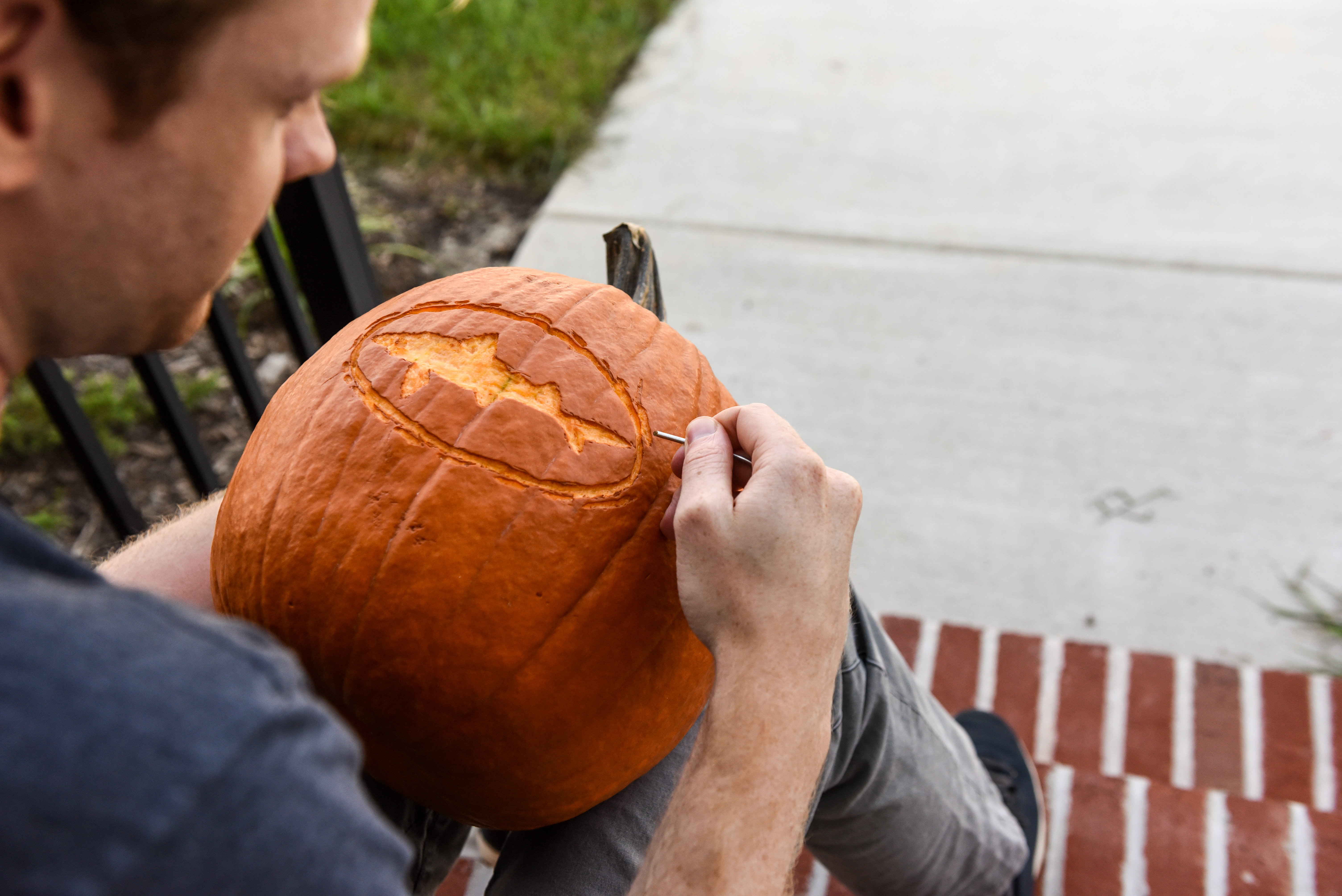 Beer & cheese? Yes, please!
Because who doesn't love a good cheese ball?! We gave this classic party appetizer an off-centered twist with just a touch of our Punkin Ale…
4 cups shredded mozzarella
5 cups shredded cheddar
8 oz. cream cheese, softened
2 tbsp. chopped shallots
1 cup Punkin Ale (And while we haven't tried it, we're thinking Flesh & Blood IPA would taste equally as delicious!)
1/2 tsp. Worcestershire sauce
1/4 tsp. coarse salt
A bit of hot sauce
Pretzels, crushed, for coating
Crackers, for serving
Mix together the mozzarella, cheddar, cream cheese, shallots, Punkin Ale, Worcestershire sauce, salt and hot sauce. Form mixture into a ball and cover with plastic wrap. Refrigerate overnight.
Before serving, roll the cheese ball in crushed pretzels to coat. Then create indents around the cheese ball with a skewer or chopstick. Top with a pepper stem for the full pumpkin effect.
Sweet treat yo'self!
Punkin Ale has been around since 1995, so we've been lucky to try many a tasty Punkin cupcakes. And we gotta say … we haven't met a cupcake we didn't like yet! Here are two of our favorite recipes from two very talented fans that we make sure to revisit each and every year!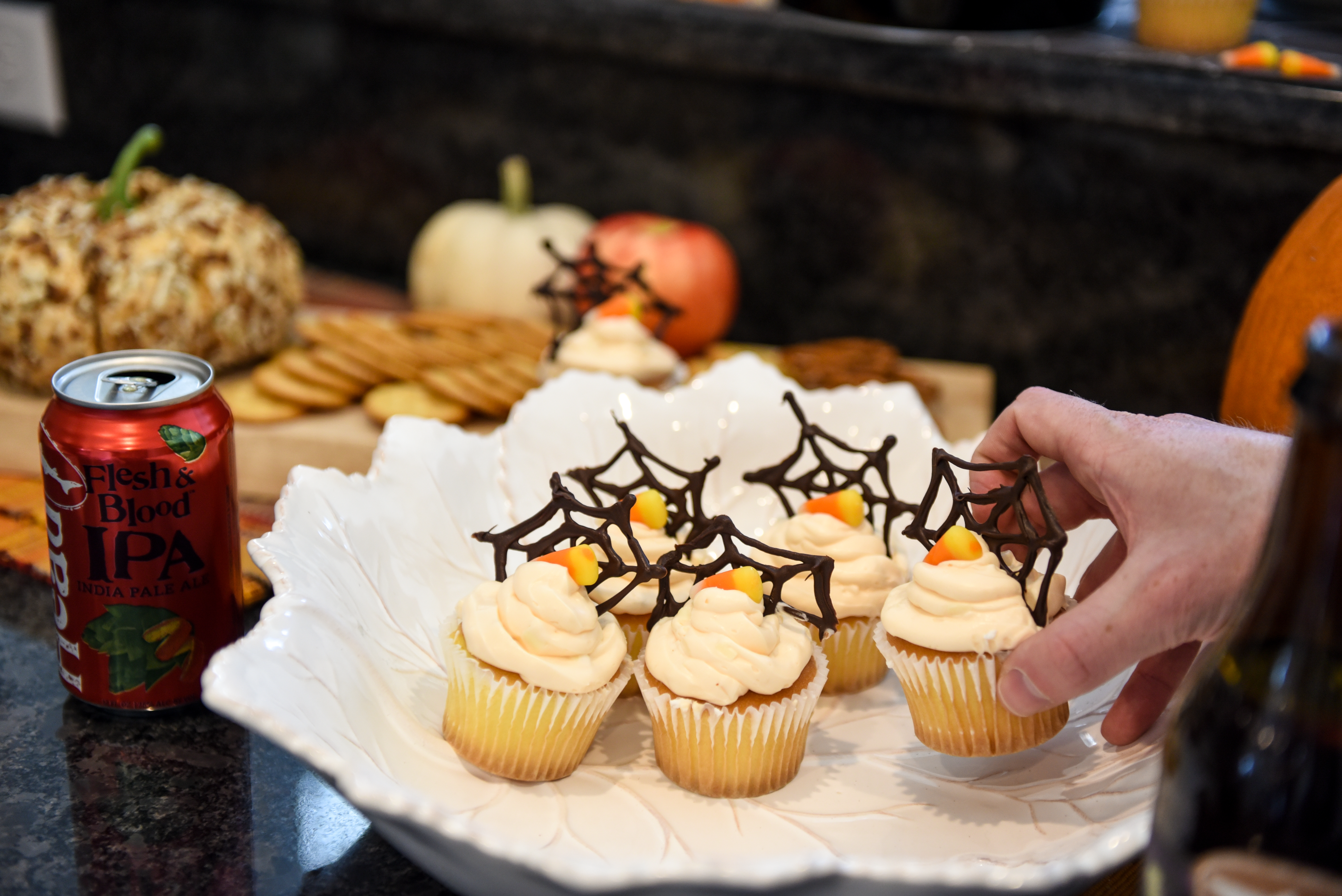 It's safe to say that fall just might be one of our favorite seasons between the Flesh & Blood and Punkin … oh my! So go on and get your gourd on ... Happy Halloween, y'all!