Dogfish Head + Woolrich
Thursday, November 03, 2016
---
Pennsylvania Tuxedo, it's so much more than the head-to-to red and black wool outfit worn by woodsmen alike. It's a collaboration between two small, independent and family-owned companies, both with a strong dedication to the true craftsmanship behind each of their products. It's also a tasty spruce-infused pale ale.
After a successful launch of Pennsylvania Tuxedo in 2015 - with 4-packs flying off the shelves! - Dogfish Head and Woolrich Inc. have teamed up yet again to bring you even more off-centered goodness.
For starters, we upped our production game. Thanks to the folks at Woolrich handpicking a copious amount of fresh spruce tips, we were able to produce even more of this beloved brew. Available on taps and shelves now, head to the Fish Finder to find some in your neck of the woods.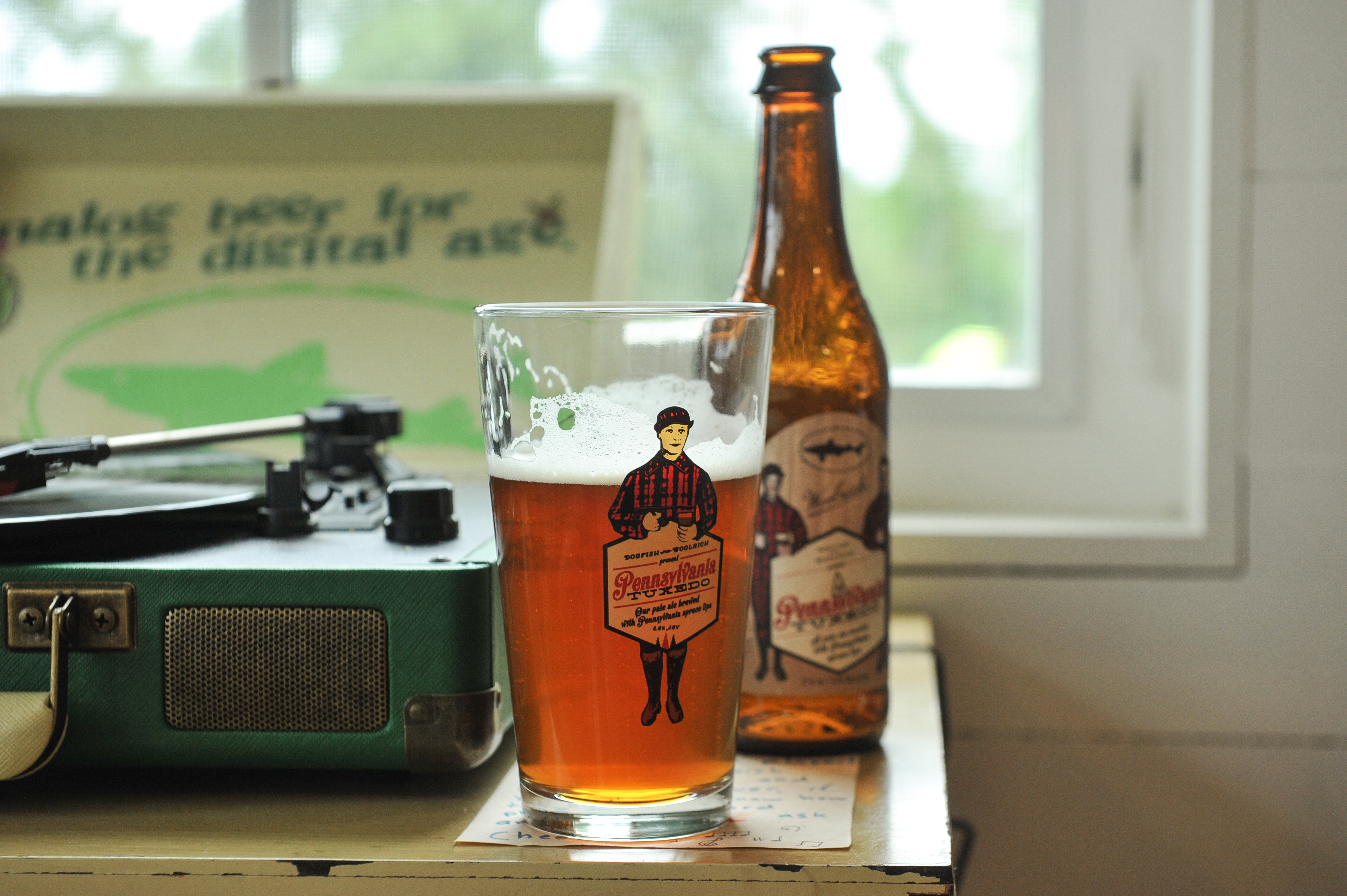 Pennsylvania Tuxedo, available now!
Beyond just a liquid collaboration, we worked side-by-side to develop another round of limited edition Dogfish Head + Woolrich merchandise.
This year you'll find:
With red and green anchoring the collection, each piece is adorned with Woolrich and Dogfish logos.
Available for sale at both our Milton brewery and Rehoboth brewpub, you can also nab this limited edition collection at the Woolrich section of shop.dogfish.com or woolrich.com.
These pieces are perfect after a day of the great outdoors, and you're going to look as good as you feel.
Men's and Ladies Flannels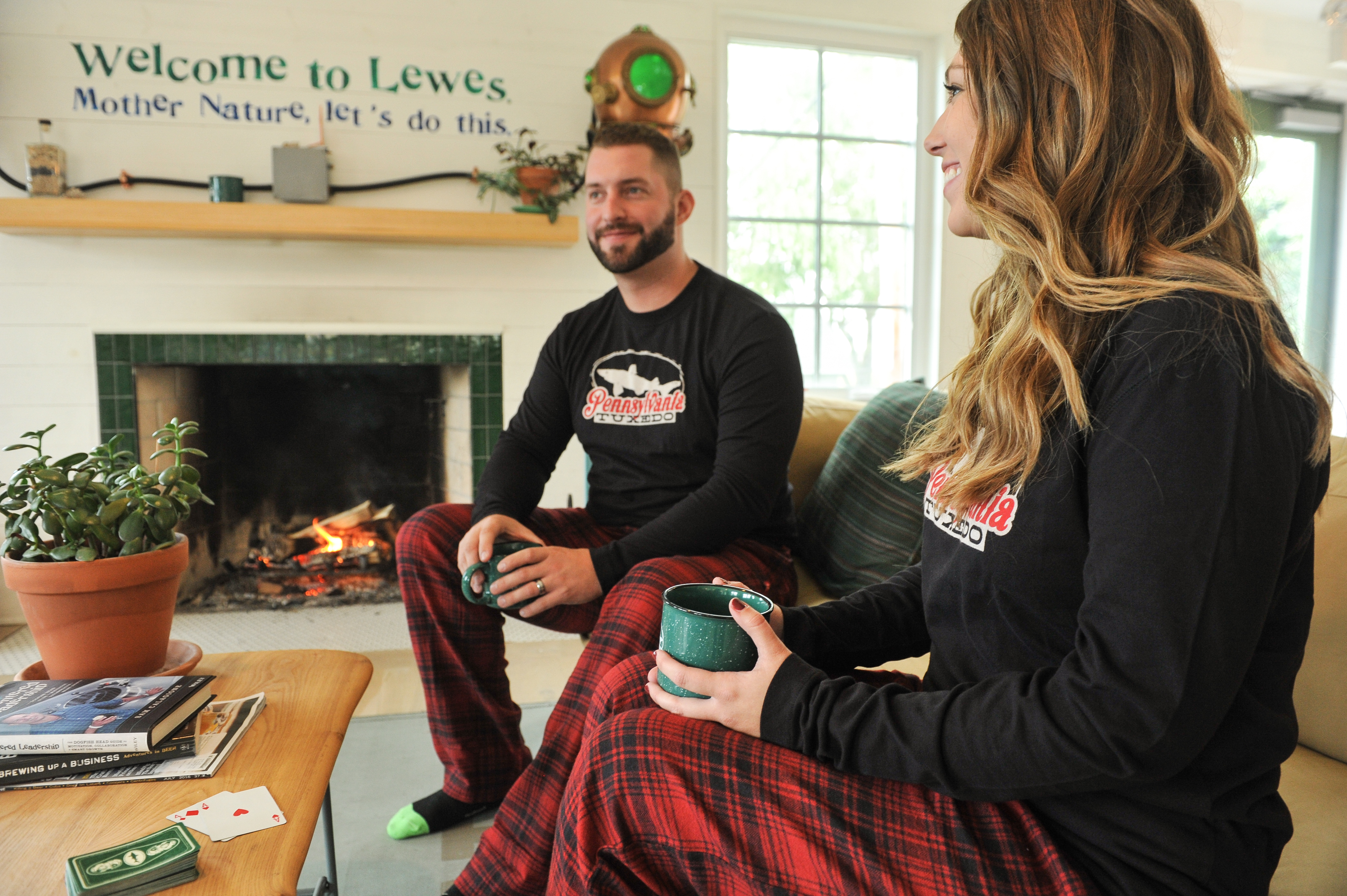 Men's and Ladies Pajama Sets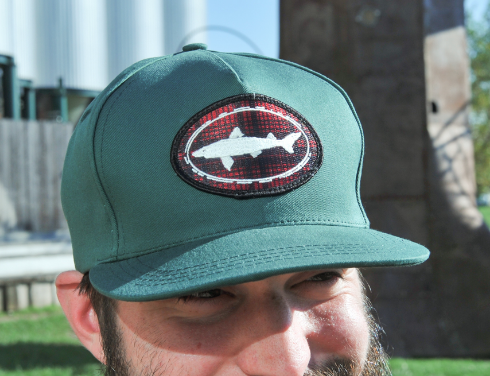 Adjustable Snapback Hat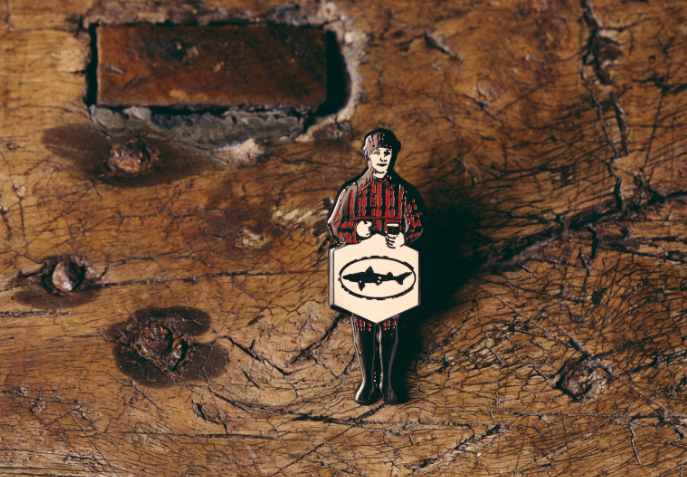 Pennsylvania Tuxedo Enamel Pin