Dogfish Head Miami tART Series
Thursday, July 29, 2021
---
What happens when sour beers meet incredible art? You get the tArt Series – an annual selection of four limited-edition sour beers that utilize Florida-grown ingredients and feature an off-centered label designed by a local artist!
The first beer in our lineup of tArt Series offerings was Fresa Menta – a sour wit ale brewed with strawberries and spearmint. This ruby-veiled wit overflows with juicy sour flavors balanced by a crisp minty finish, that's then complemented by color and intricate artwork from Katsumi Zarich. Released in early June, we still have Fresa Menta available on tap!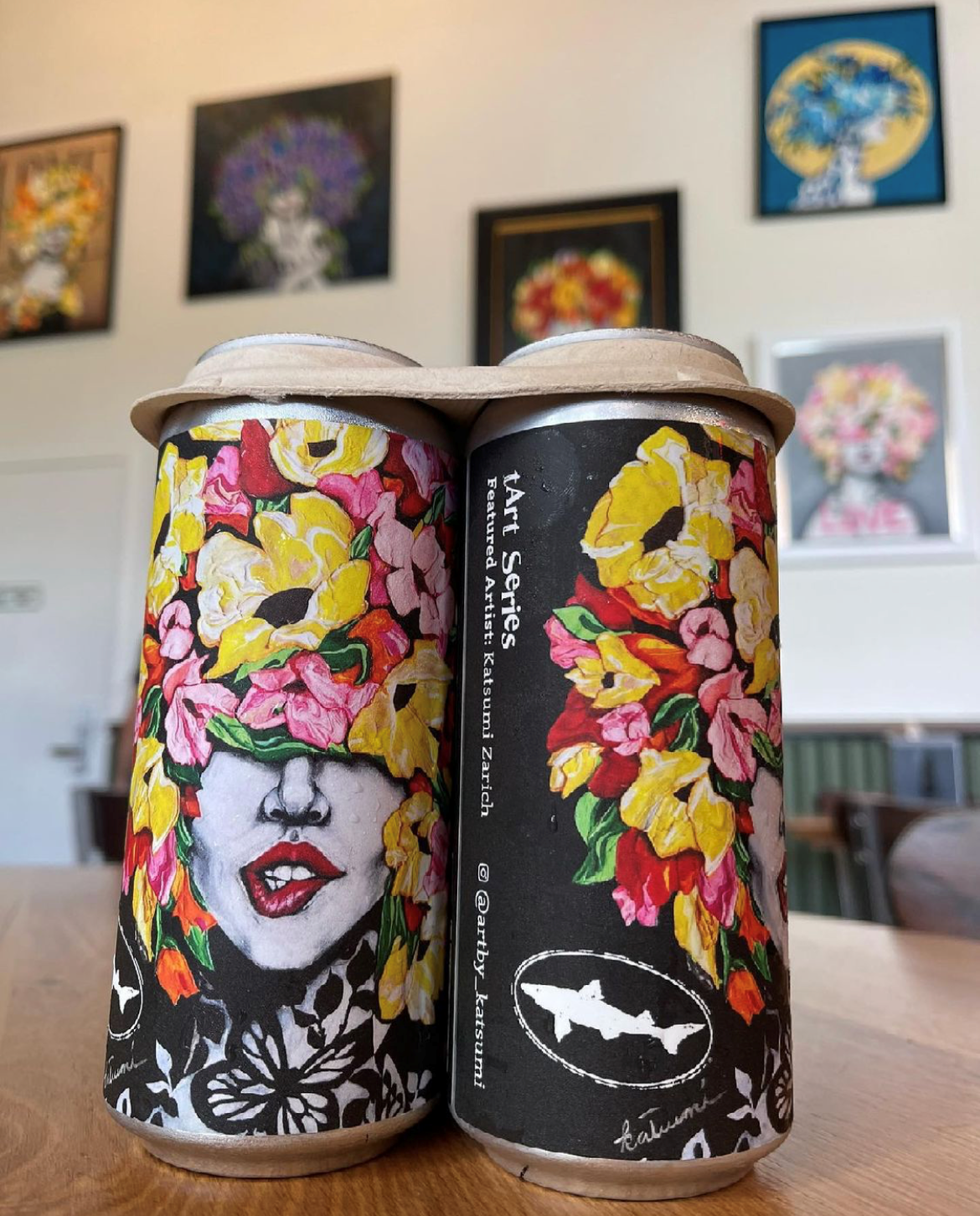 But now it's time to turn that frown upside down … the second release in our tArt Series arrives this Friday, Jul. 30! Introducing (paintbrush drum roll please) … Melon-Choly! A brewery exclusive, this sour is sure to cheer you up during these dog days of summer, made using Florida musk melon and watermelon, with an addition of lactose and vanilla bean, it's a little sweet and a little sour. Clocking in at 4.8%.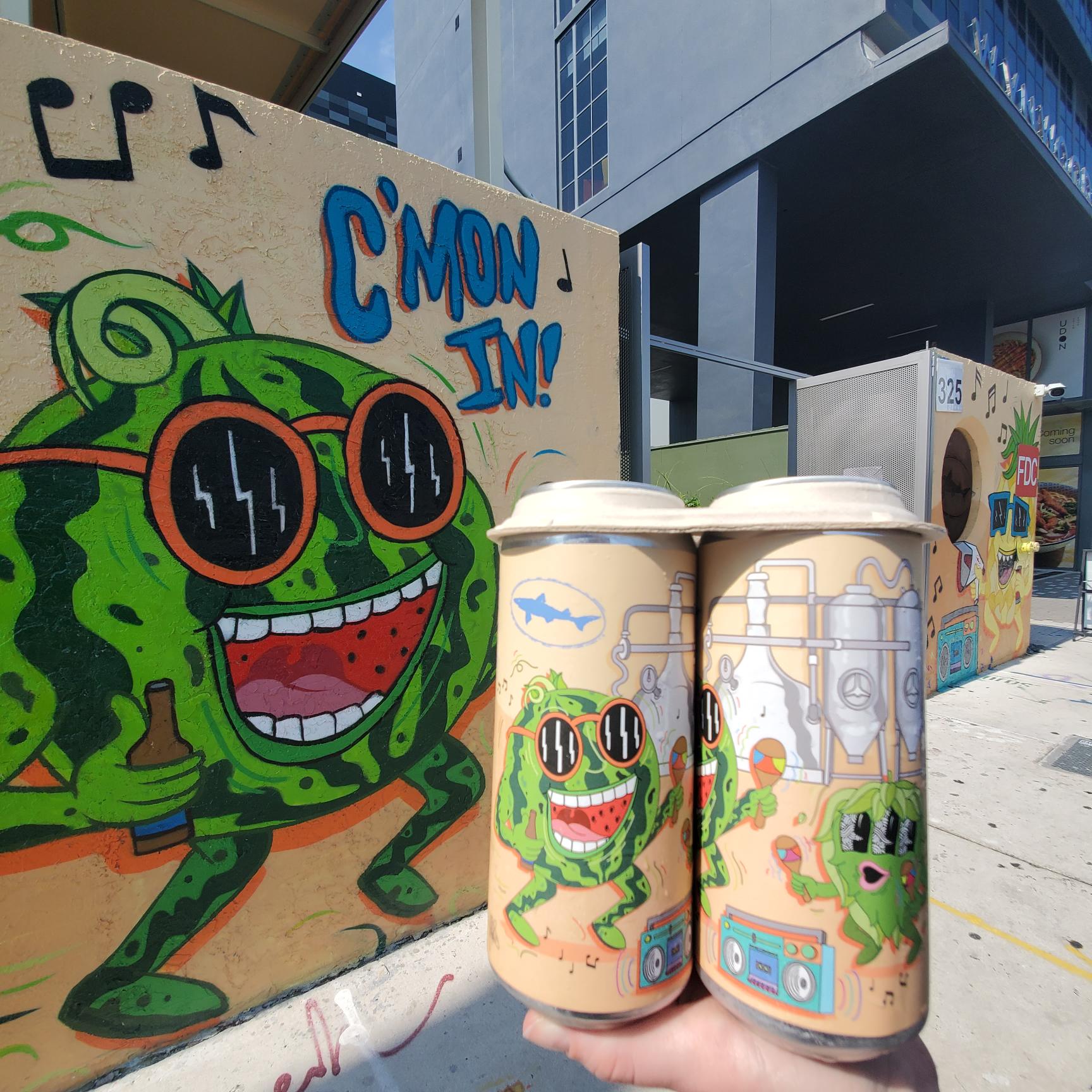 You might recognize the signature watermelon man from our mural on the exterior wall, and that would be the handywork of our friend and artist, Miami-based Jorge-Miguel Rodriguez. Inspired by the wonderful and vibrant fruit of southern Florida, we had to put it on a can in addition to our wall! To learn more about Jorge-Miguel and his portfolio, visit his Instagram @rodridesigns.
Cans will be available beginning at 4 p.m. on Jul. 30, at $16 per 16 oz. 4-pack, and we're throwing in a complimentary Melon-Choly coloring sheet! You'll also find this sour sipper on tap, and we'll have an exclusive t-shirt and can cooler featuring Jorge's dancing fruit available for purchase only at Dogfish Head Miami.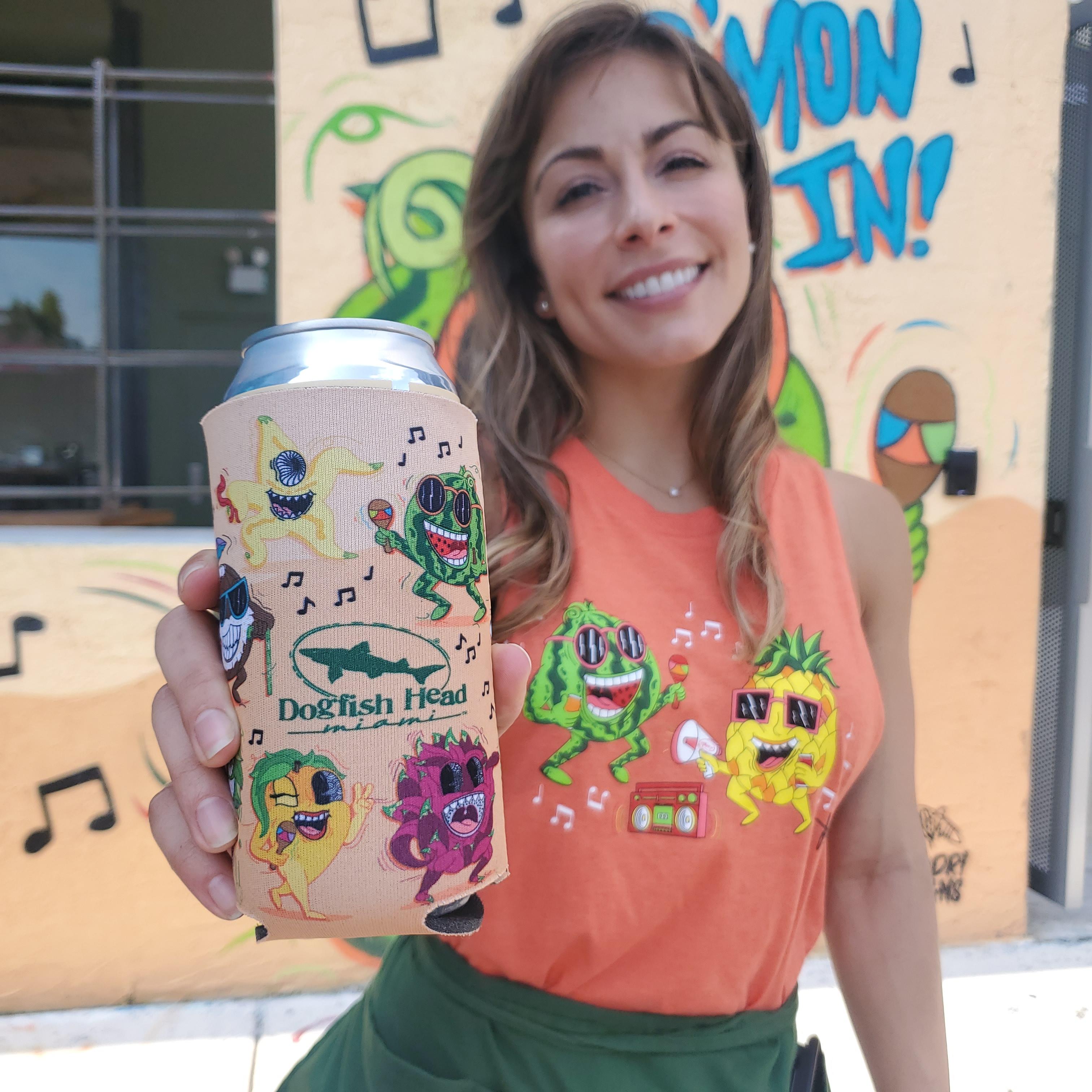 To keep up with the latest and greatest from Dogfish Head Miami, be sure to hop on over to Instagram and give us a follow @dogfishmiami!