Come nibble and nosh at the new Tasting Room & Kitchen!
Monday, July 09, 2018
---
Pizzas and salads, and calzones … oh my! We're beyond excited to announce the opening of our brand new Tasting Room & Kitchen right here at our Milton brewery! Open every day from 11 a.m. to 7 p.m., our newly constructed, state-of-the-art kitchen offers an expanded menu of beer-infused food to enjoy both here and on the go. You'll find a wide variety of items like handcrafted pizzas and calzones, burritos, sandwiches, pastas, fresh salads and desserts, along with ever-changing daily specials.
"The new Tasting Room & Kitchen allows our gastronomically-skilled co-workers to experiment with inventive culinary recipes to share with our brewery guests and the coastal Delaware community," says Dogfish Head founder & CEO Sam Calagione. "We're continually looking for creative ways to further enhance our visitor experience, and this new place and its offerings will accomplish just that."
While our culinary team has crafted a creative new menu, you can still find an array of fan-favorites from our original food truck menu, including the Grilled Cheese with 60 Minute IPA Pub Cheese, the Midas Touch-Marinated Pulled Pork Sandwich, Bratwursts topped with 90 Minute IPA Sauerkraut, Namaste Curried Chicken Salad Wrap, and the Palo Santo Marron Meat-lovers Chili.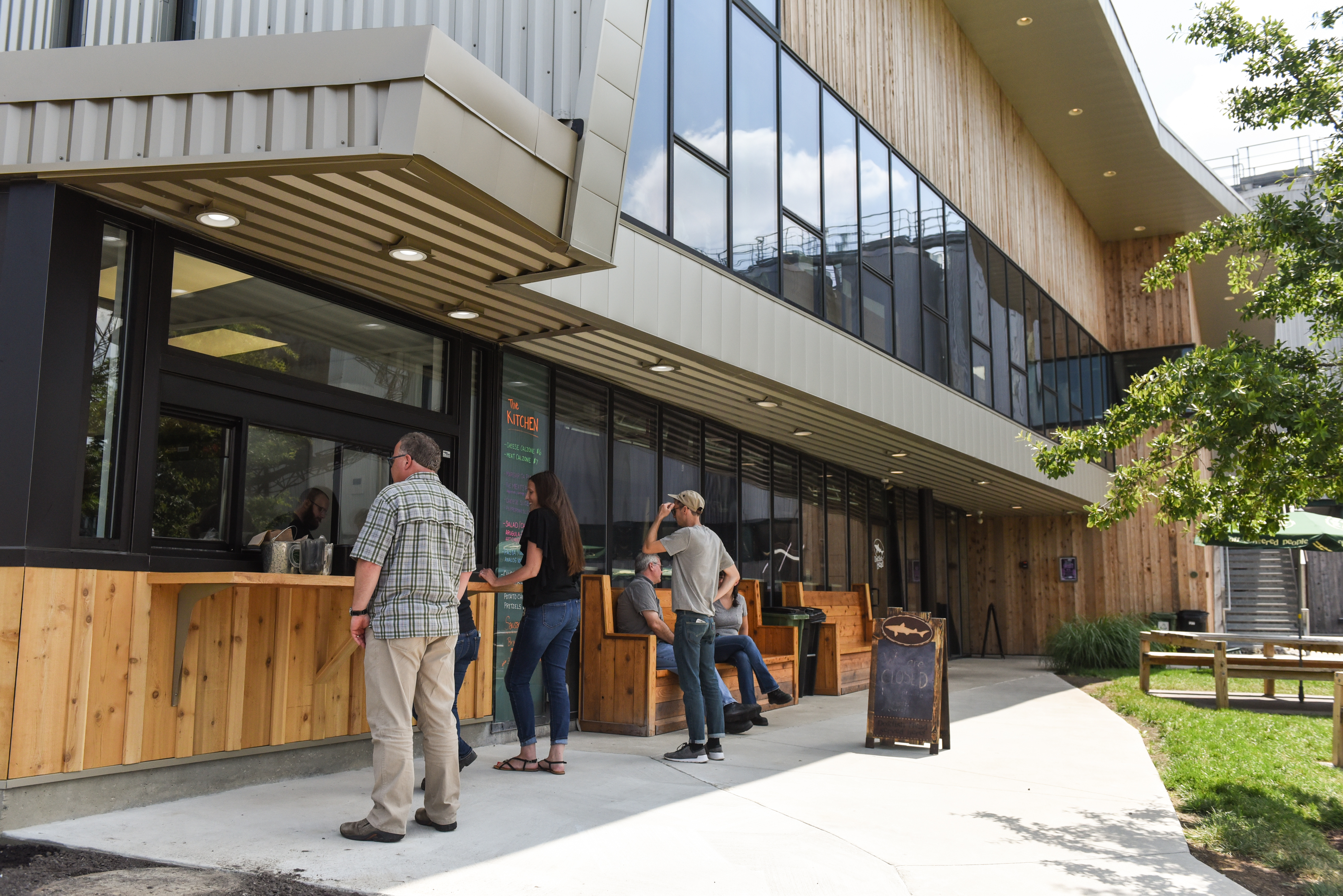 Looking for an off-centered ale to pair with one of those delectable dishes? The Kitchen has you covered, with cold cans available for purchase. If you're on the hunt for our full lineup of beers, head next door into the Tasting Room for a flight, full pour or to fill up a growler or crowler! Once you've grabbed some grub and a brew, settle in below our Steampunk Treehouse or in the midst of our cozy Tasting Room.
Wondering what's going to happen to our beloved lunchbox shaped food truck? Opened in the spring of 2013, our food truck menu first offered only bratwursts and sausages, but quickly expanded as both guest count and demand grew for a menu that featured more beer-focused bites to pair with our culinary-inspired brews. While the Kitchen will tackle day-to-day food preparations, our food truck will still be available for special events and whatnot!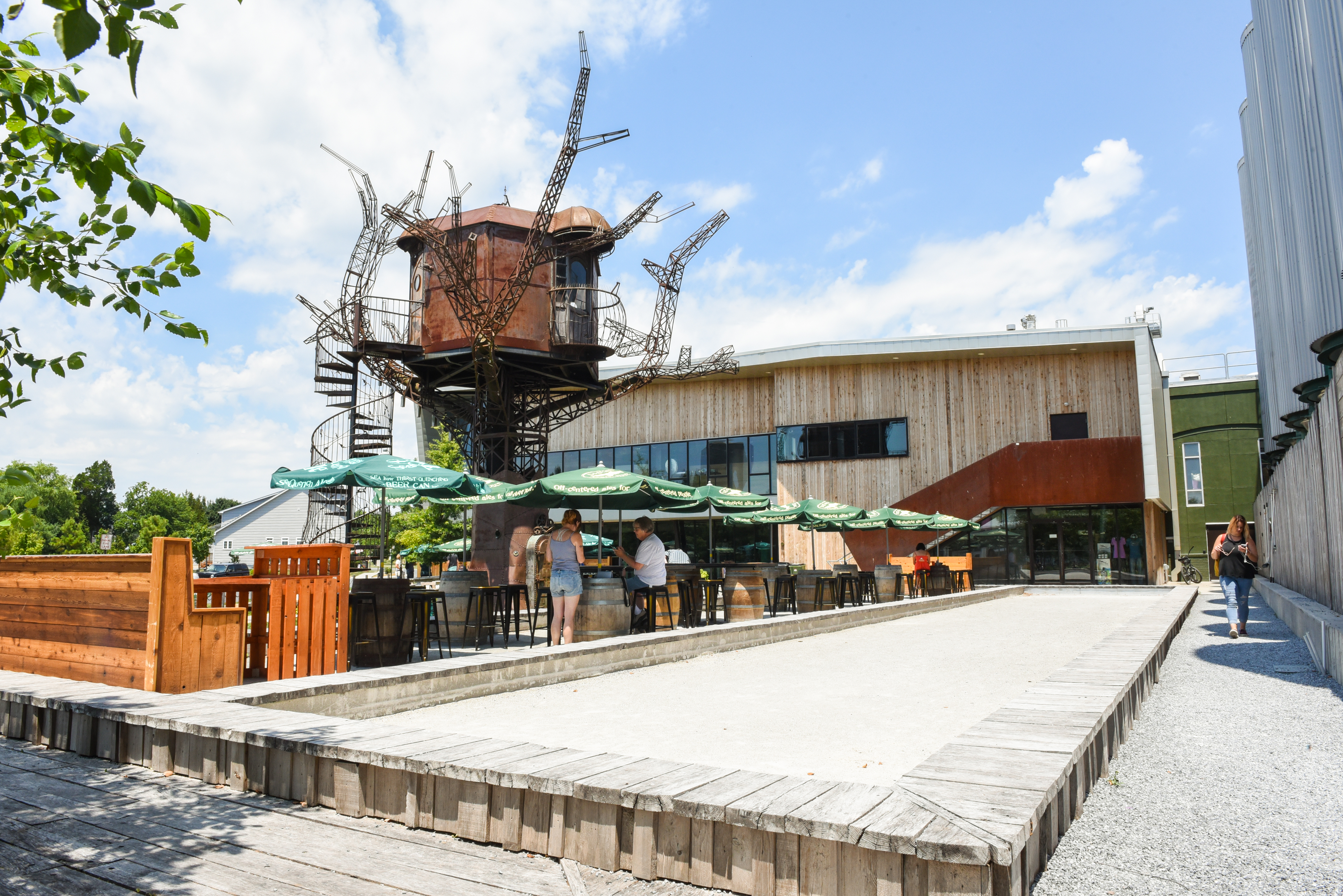 In addition to a new kitchen and menu, we've also recently launched a more extensive lineup of brewery and distillery tours! The tours, which range from 20 minutes to 2 hours, take you behind-the-scenes of our Milton campus to offer a more in-depth look at our off-centered world. From exploring our cold storage facility and experiencing the fresh culinary ingredients used in our brews, to learning about the distilling process and sampling scratch-made spirits from the Dogfish Head Distilling Co.'s portfolio, there's something for everyone to see, sip and savor!