Chew It, Boil It, Brew It! Chicha is back!
Thursday, February 22, 2018
---
Spit happens - and when it does, you brew Chicha. An ancient Peruvian beer brewed with corn that's chewed up and spit out, Chicha is one of our most talked about Ancient Ales. First brewed in 2009, our latest batch of Chicha was brewed with corn chewing contributions from over 100+ co-workers who banded together to prepare the beer's main ingredient for brew day … chewed purple maize (corn)!
To welcome the return of this Ancient Ale and to celebrate the off-centered collaboration that brought it to life, we're releasing 200 750ml bottles (for the first time EVER!) at our Milton brewery Tasting Room, as well as putting it on tap on Saturday, March 10 at 11 a.m.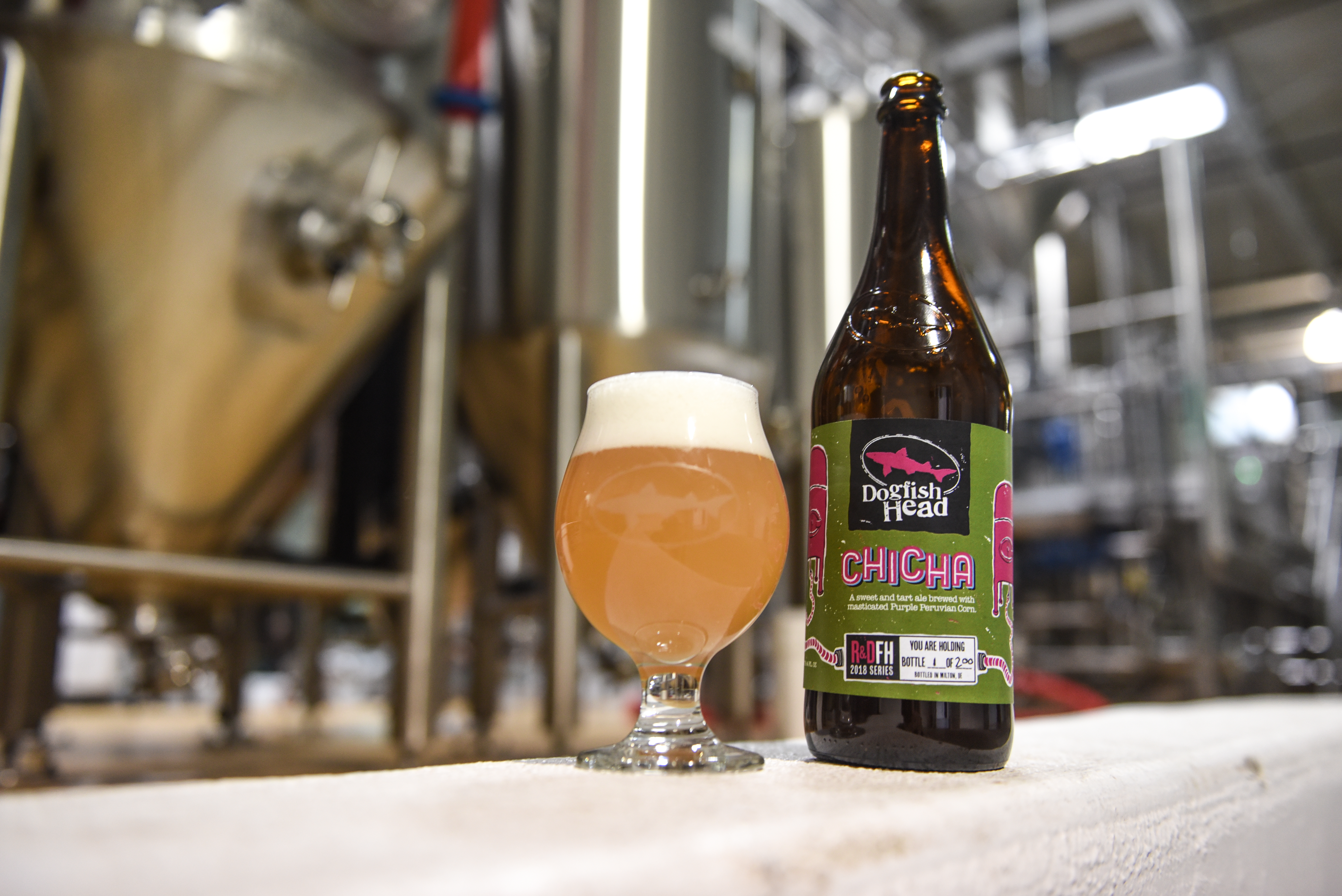 So what exactly is Chicha? In Peru, small communities produce it from masticated maize, naturally fermented in large clay pots and often flavored with indigenous fruit and spices. Here at Dogfish Head, we reproduced the ancient beer by creating Chicha from co- worker masticated purple Peruvian corn, malted corn and malted barley. The wort is then boiled for full sterilization, chilled and blended with strawberries. Fermented with a unique blend of yeast strains, Chicha clocks in at 3.1% ABV with fruity, spicy aromas and a dry finish.
But when did our co-workers find time to chew all this corn? At this year's annual 'Hootenanny' - our post-holiday celebration hosted by Dogfish co-founders Sam and Mariah Calagione - hundreds of co-workers gathered together to toast their accomplishments from the previous year and raise a glass as they head into the next. In the ultimate spirit of teamwork, each person was given a cup of purple corn to chew up and spit out to contribute to the brewing ingredients needed for Chicha.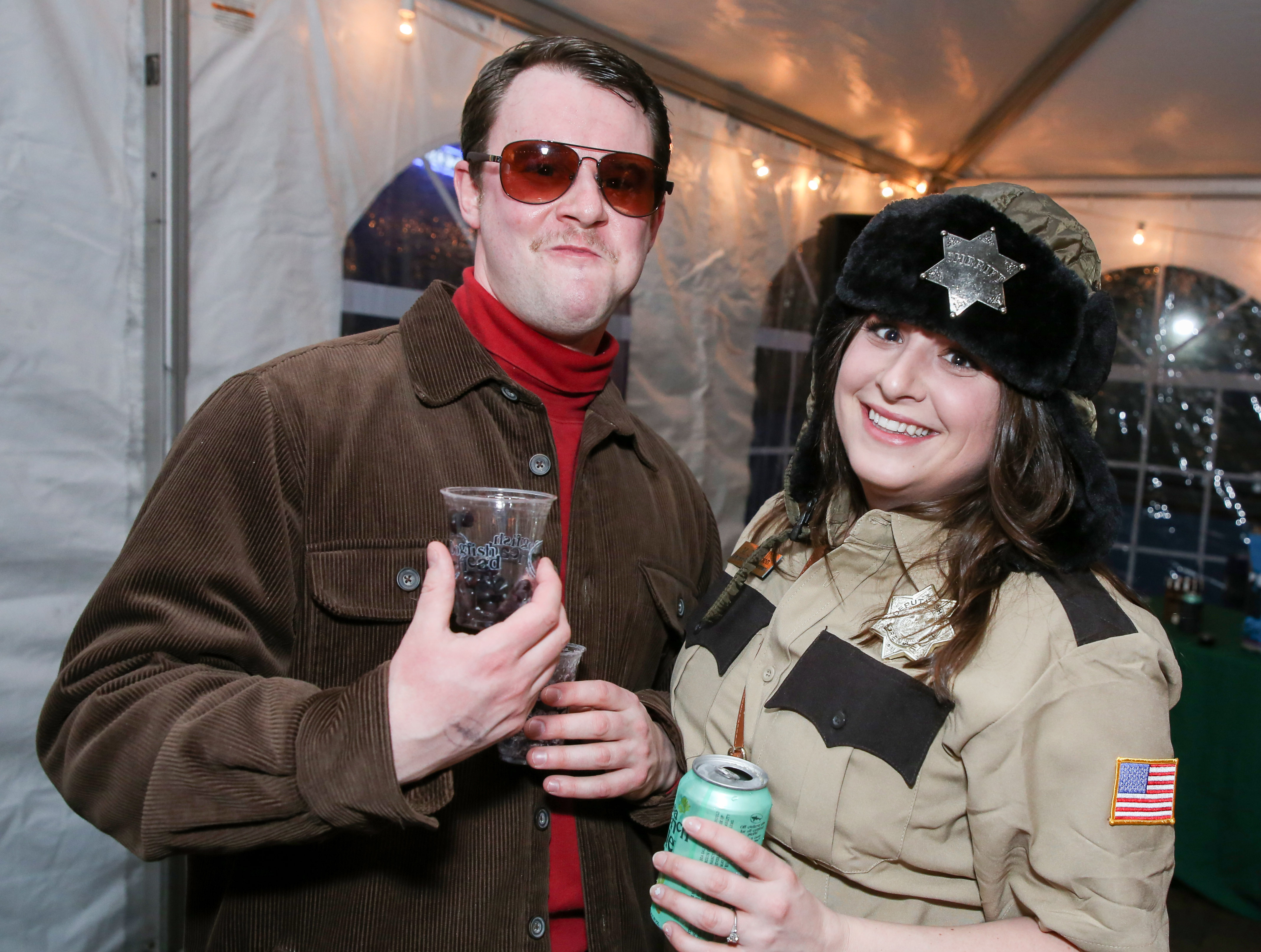 "Chicha is one of the most unique beers we brew at Dogfish and each batch has its own special story," said Sam. "I'm especially excited about this year's Chicha as I stood shoulder-to-shoulder with my co-workers chewing purple corn and spitting it into cups to create the most physically-collaborative batch of beer we've ever brewed."
Available while supplies last, bottles are priced at $18 and will be sold on a first come, first served basis - limited to two bottles per person. Chicha is a beer that should be enjoyed fresh, so each bottle will include a 'drink by' date for reference.
Intrigued? Want to make a night of it? Book an overnight stay at the Dogfish INN on Thursday, March 8 and you'll be guaranteed two bottles of Chicha (for purchase) at our Milton brewery on March 9. Reserve your INN package online using the code 'CHICHA!" in the special request section or by calling the INN at 302-644-8292 and mentioning the promotion during booking.
And remember, when life hands you purple corn … you chew it, spit it, brew it!