Chesapeake & Maine ... it's all in the name!
Thursday, June 28, 2018
---
Here at Chesapeake & Maine, we're all about dishes sourced from and inspired by both the Maine and Chesapeake Bay regions, and we've spent hours bringing classic dishes to the table with our very own off-centered twist. Everything from warm crab dip to freshly shucked oysters, we've created some of our most sought-after eats with the help of quality purveyors.
A local favorite bursting with geographical pride, the Chesapeake Bay is known for its blue crabs … so you better believe we've got crab cakes on the menu! Broiled Chesapeake-style, our crab cakes are made with jumbo lump crabmeat from J.M. Clayton Co. The world's oldest crab company, it's been family-owned and operated since 1860 – that's five generations of Claytons! – and is located just a short drive west in Cambridge, Maryland. J.M. Clayton Co. works with the area's watermen to catch and collect live blue crabs, naturally prepping them for the market, without the use of chemicals, additives or preservatives. The extra care and commitment to quality makes for one tasty crab cake.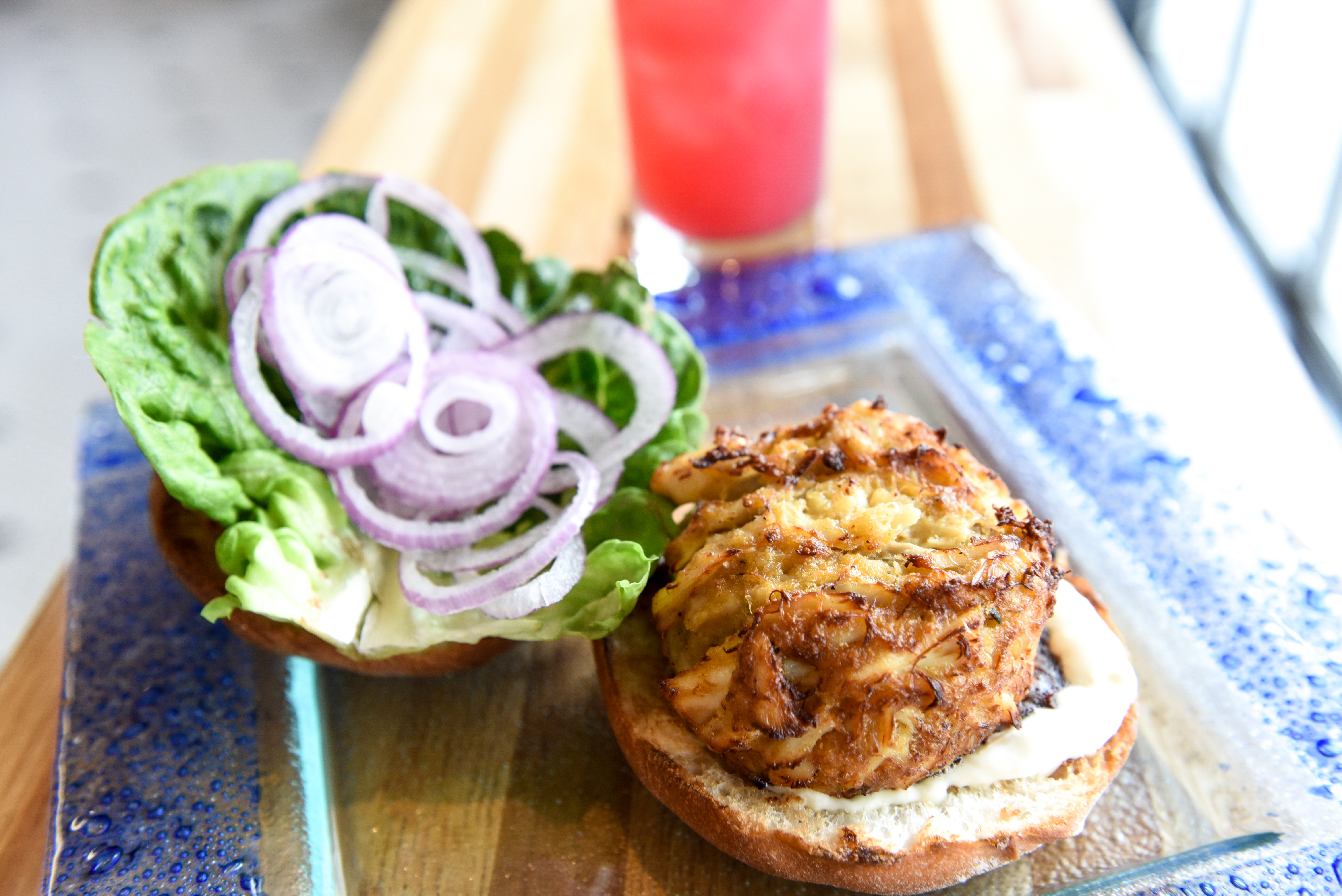 There must be something in the water in Cambridge, as Hooper's Island Aquaculture Co. provides the staple of our oyster menu - our exclusive 'Smoke in the Water' oysters! Developed in collaboration with Hooper's – a family-run farm that grows oysters from seeds to shucks – these innovative oysters are settled in holding pens filled with Chesapeake Bay water that's been infused with culinary wood-smoked salt. The result? A uniquely delicious, smoky oyster that's by far, the most off-centered bivalve in the country!
Then there's our Smith Island Cake - a delectable dessert with 8-10 layers, that's as rich in history as it is in flavor! Maryland's State Dessert, Smith Island Cake originated from none other than Smith Island, Maryland – a small island in the Chesapeake Bay, just 10 miles off the shore that's home to a 400-year-old fishing village and only 250 residents! The story goes … back in the 1800's, when the island's fishermen would venture off on their autumn harvests, their wives would bake them cakes to take on their voyages as reminders of their families back home. Now we're happy to share a slice (or two) with you and your family.
Thoughtful and story-full dishes are what make Chesapeake & Maine uniquely Dogfish, and these are just a few of the tales that grace our menu! We couldn't do what we do without our awesome partners and vendors, so cheers to each and every one of them!