Off-Center Your Background!
Friday, April 17, 2020
---
As we continue to find ways of adjusting to the 'new temporary' and remain digitally connected, we're using video calls more and more every day. As great as those video calls are, we couldn't help but think that they could be a tad more off-centered.
Insert Off-Center Your Background! We've collected a few of our favorite images from around our off-centered world, and even dug up an image for you to have a beer with Dogfish Head founder Sam Calagione.
You've got enough to worry about these days, let us take care of bringing the off-centered to your next call!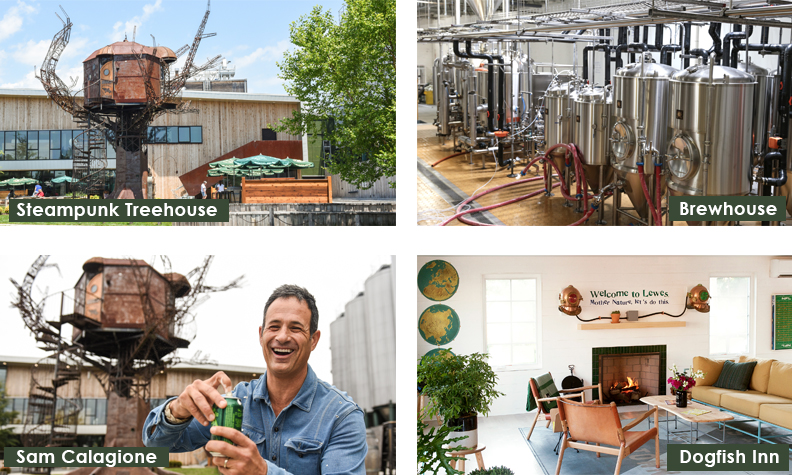 How to Off-Center Your Background:
1. Save your favorite background from one of the links below (right click, Save Image As).
2. Download the Zoom Mac or Windows app.
3. Open the Zoom application, sign in, click your profile picture, followed by the Settings link in the drop-down menu.
4. Navigate to the Virtual Background tab. (If you do not see this tab, log in to the Zoom website, go to Meeting Settings, and make sure the Virtual Background button in toggled on under the Meeting tab.)
5. In the Virtual Background tab, make sure the boxes next to Mirror my video and I have a green screen are unchecked.
6. The, still in the Virtual Background tab, press the plus button to add your downloaded off-centered background from your computer.
7. Upload and use as many Off-Center Your Backgrounds as you want!
Available Backgrounds
Steampunk Treehouse Background
We hope this bring a little light to your day – stay safe and stay healthy!
Note: If you're using Microsoft Teams for your daily video calls and your organization has given you access to customize backgrounds, why not make 'em a bit more off-centered?!