Centennial Suds … a celebration 100 years in the making!
Thursday, August 06, 2020
---
We've joined forces with the League of Women Voters of Delaware to celebrate the 100th anniversary of the ratification of the 19th Amendment – the historic law that granted women the right to vote – by brewing up a triumphant and toast-worthy tipple, aptly named "Centennial Suds!" Centennial Suds is a 4.5% ABV American Lager brewed with toasted rice, pomegranate, honey, hibiscus and rosehips. Making its debut on Saturday, August 22, this bada$$ brew will be available for curbside pick-up from our Off-Centered EmPOURium in Rehoboth for $17 per 4 pack of 16oz cans.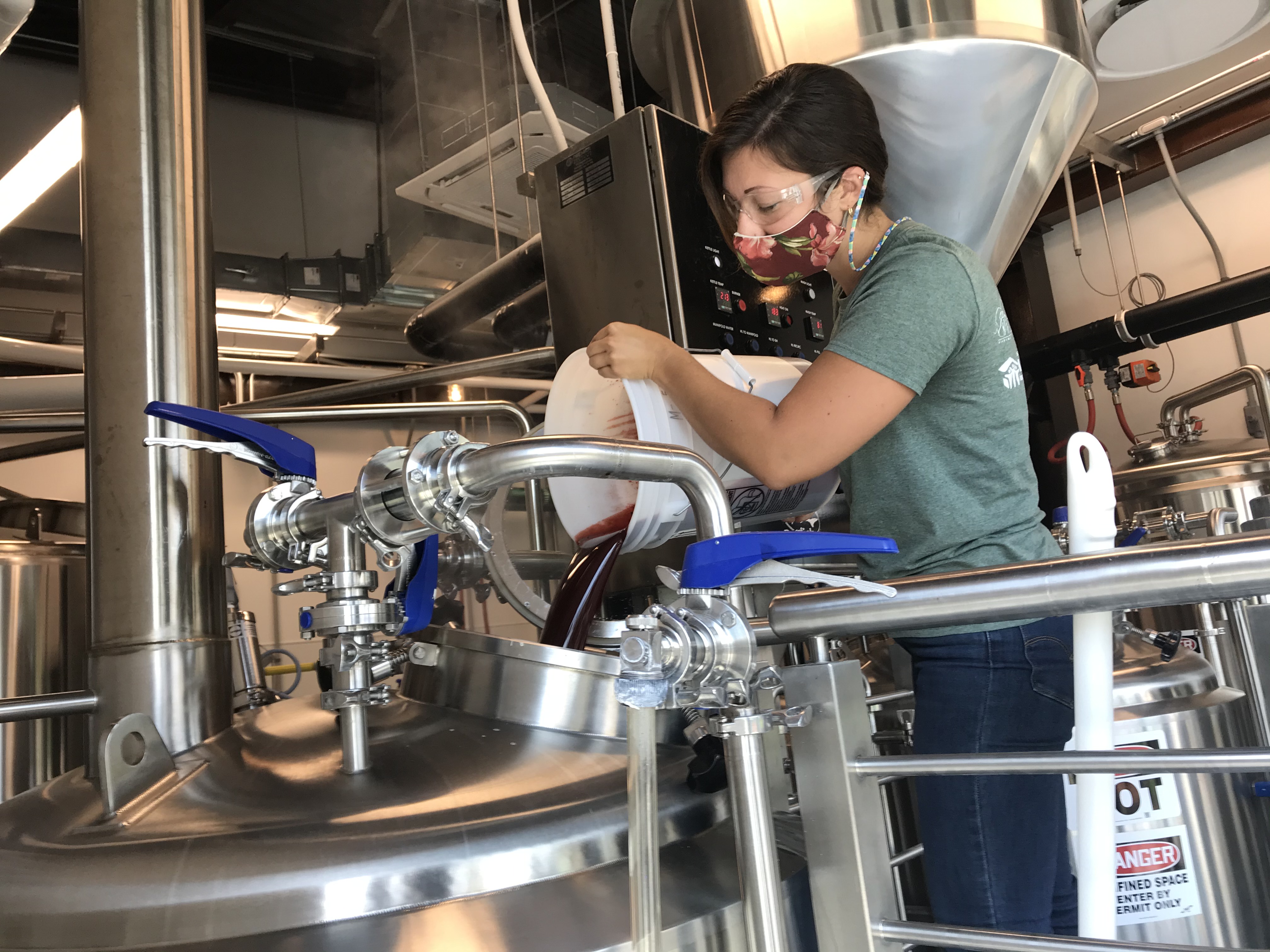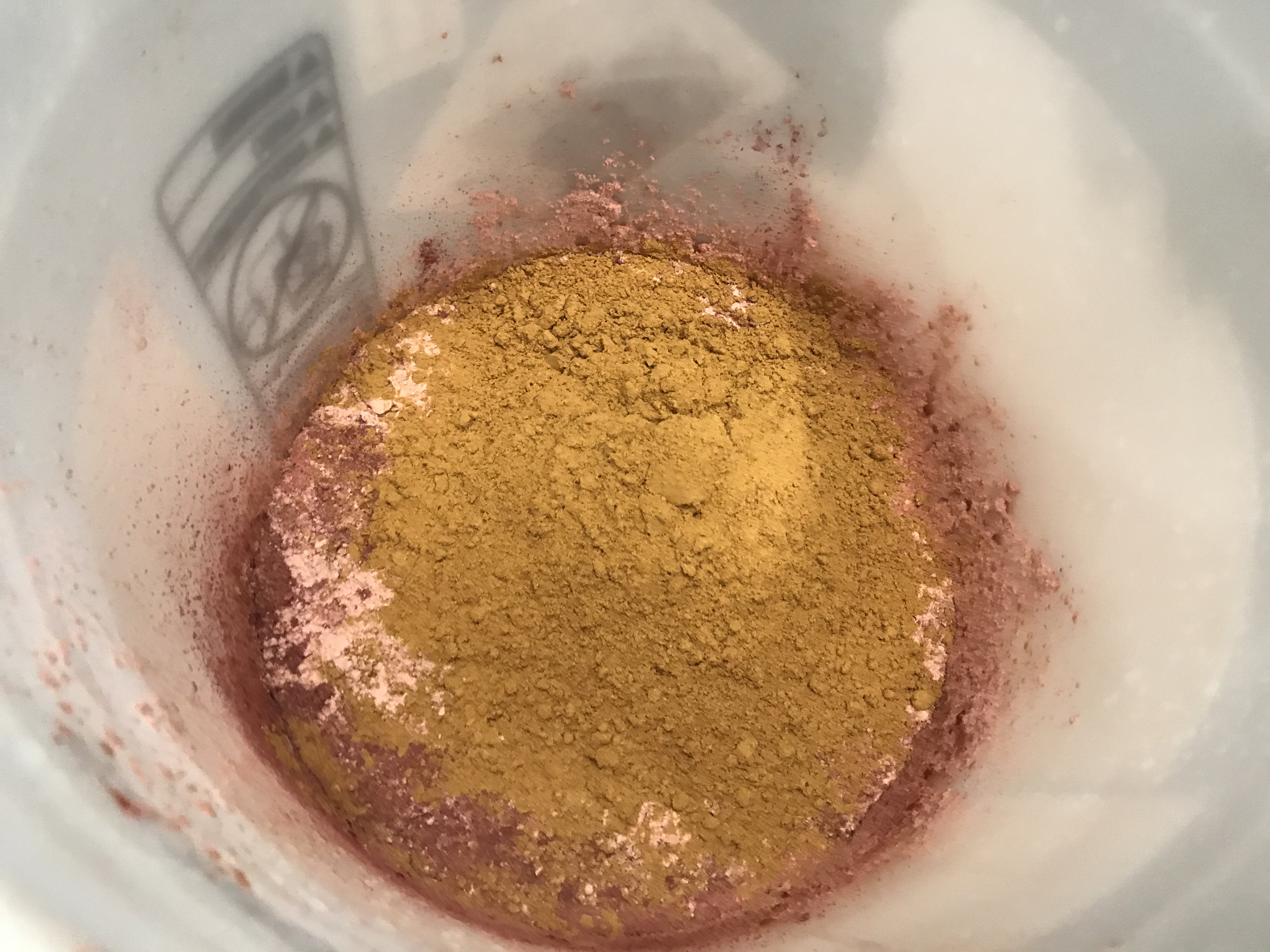 "Through our collaboration with the League of Women Voters of Delaware, we are not only helping bring awareness to this remarkable milestone but acknowledging the courageous women who fought for women's suffrage," says Dogfish Head founder and brewer Sam Calagione. "This is also an opportunity for us to highlight the awesome women within our own operations whose work has propelled Dogfish Head to where we are today, shining the spotlight on their incredible abilities and creativity."
Like women's suffrage, Centennial Suds was an effort spearheaded by women – from the concept to the formula, brewing the beer and designing the label. The result of this sisterly collaboration is a refreshing and light-bodied summer sipper with a fervently festive exterior. Centered on an iconic photograph of protesting suffragists, the beer's label is framed by hand-drawn yellow roses, the historic symbol worn by those in support of the cause. From the inside out, Centennial Suds is an encouraging reminder to raise a glass (or can) to the fierce women of both the past and present.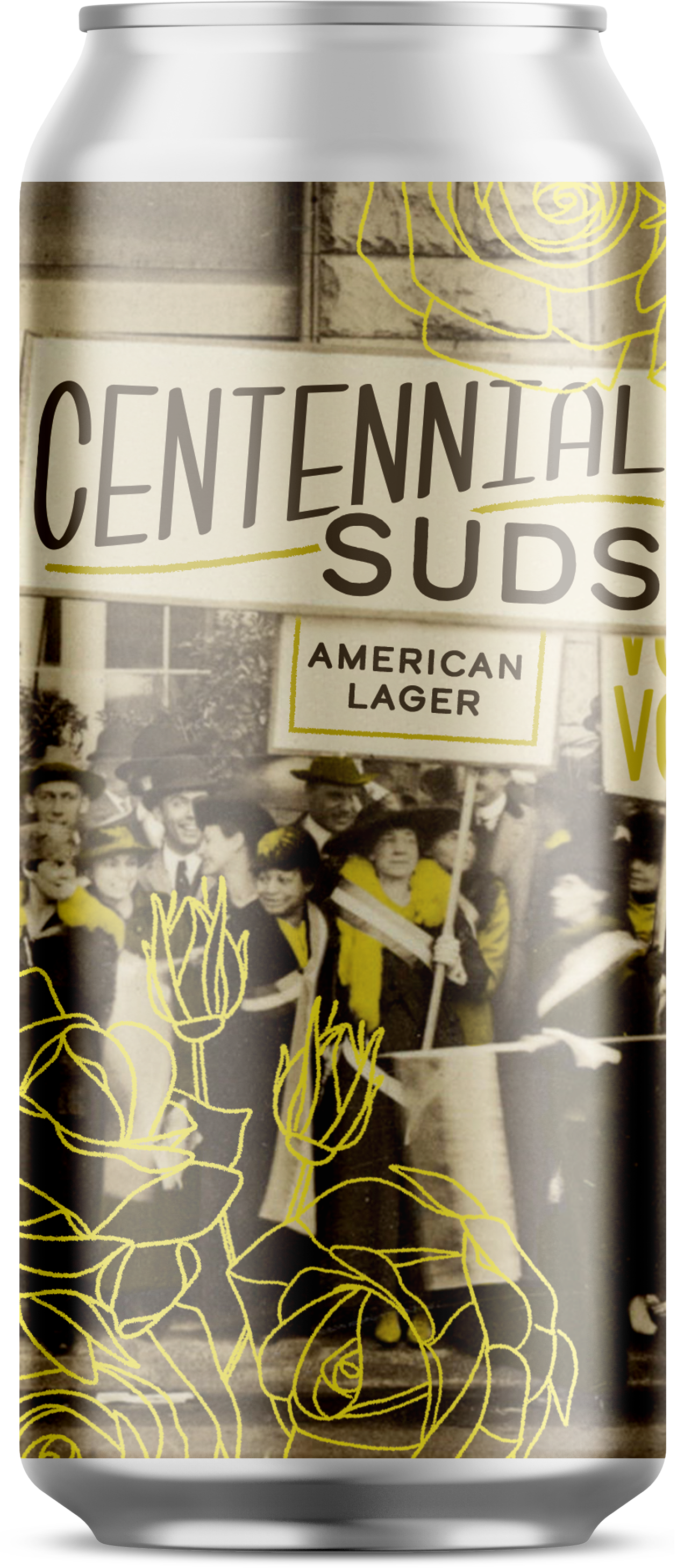 "I am beyond proud of this project and beer," says Dogfish Head brewer Chelsea Sternberg. "As a woman in a male-dominated industry, I am always looking for ways to act as an advocate for women in craft brewing. Without the determination and tenacity displayed by those women that came before me, I wouldn't have that chance, so brewing a beer to honor the women that helped give me – and so many others – a voice is something I will never forget."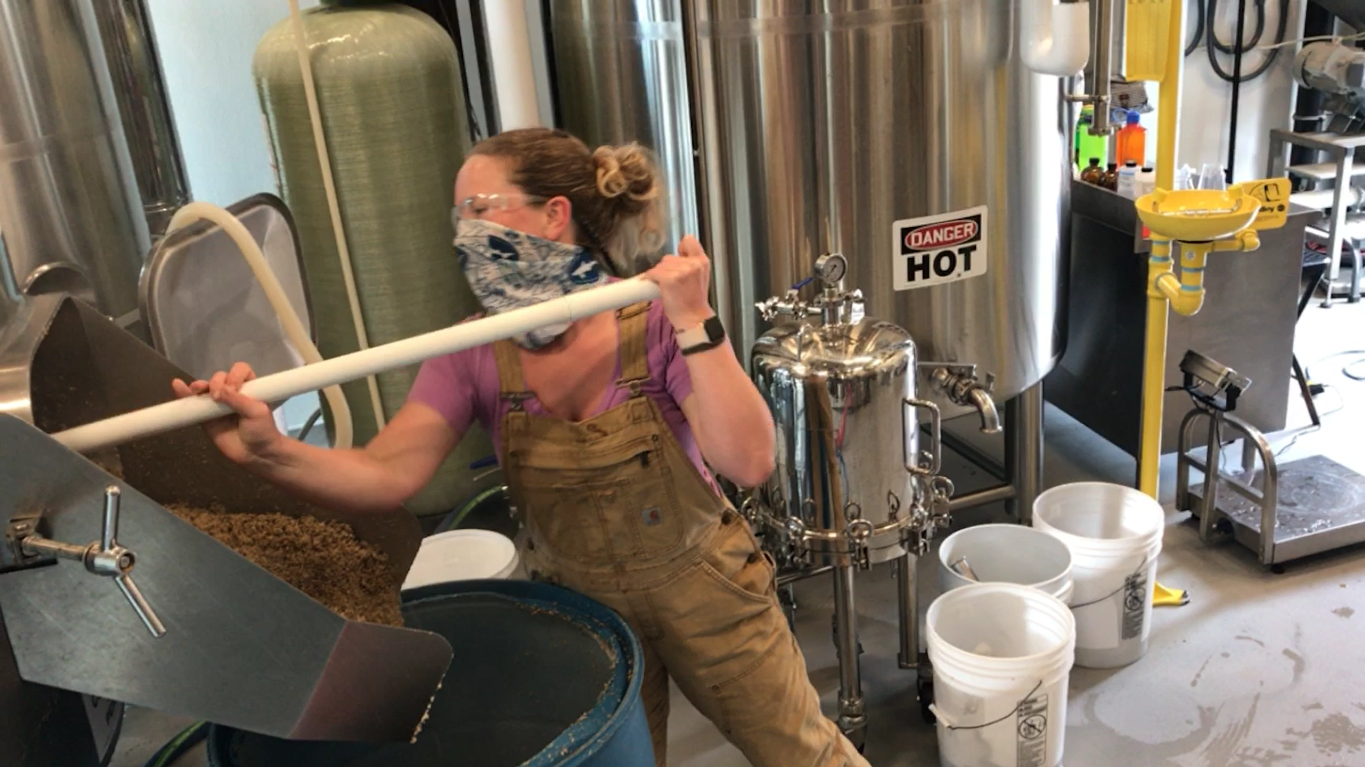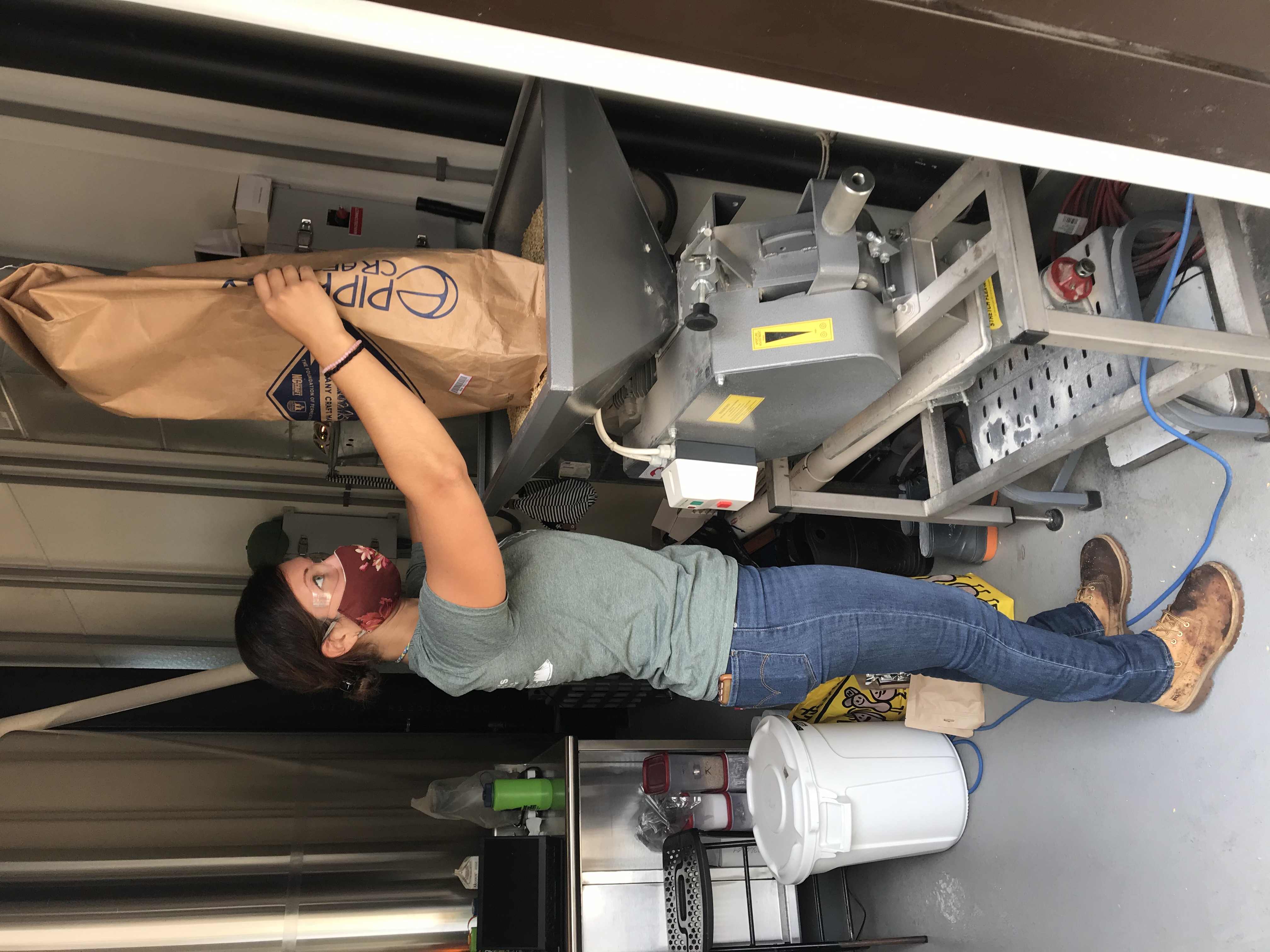 To further celebrate the 100th anniversary of the 19th Amendment, the League of Women Voters of Delaware is planning a Facebook Live Happy Hour on Wednesday, August 26 at 5 p.m. The event will feature a diverse docket of prestigious women, including our Dogfish Head co-workers who brewed Centennial Suds, offering toasts to commemorate this exemplary day. To learn more about the League of Women Voters of Delaware and its upcoming Facebook Live Happy Hour, check out my.lwv.org/delaware!