CAN we CAN it … yes we CAN!!
Monday, November 07, 2016
---
After a full year of researching, planning, designing, engineering, brewing and so much more, we CAN officially say … you CAN now find Dogfish Head in CANS!
With a 'never say never' sentiment we've come to fully embrace here at Dogfish, we're proud and excited to be adding cans to our lineup of world-class offerings.
60 Minute IPA 12 oz. cans will launch throughout the Mid-Atlantic this month, then into our full 30-state (plus DC) distribution footprint in early 2017. The popular Flesh & Blood IPA and session-sour SeaQuench Ale will also be added to the year round brand can lineup early in the New Year.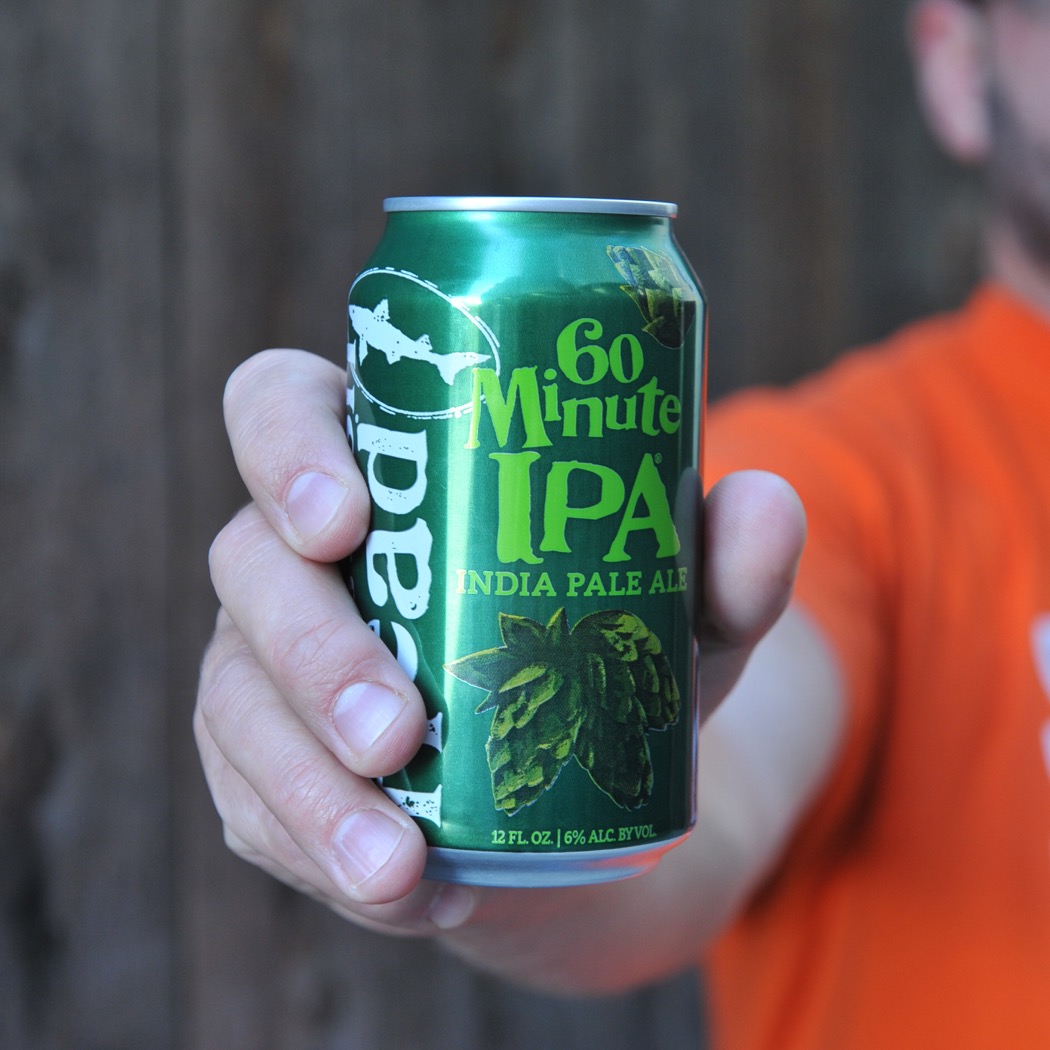 60 Minute IPA in 12 oz. cans
"Early on in the craft brewing renaissance I was underwhelmed with the canning technology for craft beer," says Dogfish founder and president Sam Calagione. "But times have changed, equipment has evolved, and we've designed a beautiful, state-of-the-art Krones can line that delivers the quality and consistency our consumers have come to expect from our beer."
After working with Krones to commission our commercial bottling line in 2013, we partnered with them yet again to bring our can line to life. Producing 267 cans per minute, the new production line allows us to can at the same consistency and quality assurance levels found in bottle and draft offerings. We've sourced an advanced metal packaging from Ball, a state of the art can manufacturer, to guarantee there is no metallic off-flavoring in the beer due to a special liner found in all Dogfish cans.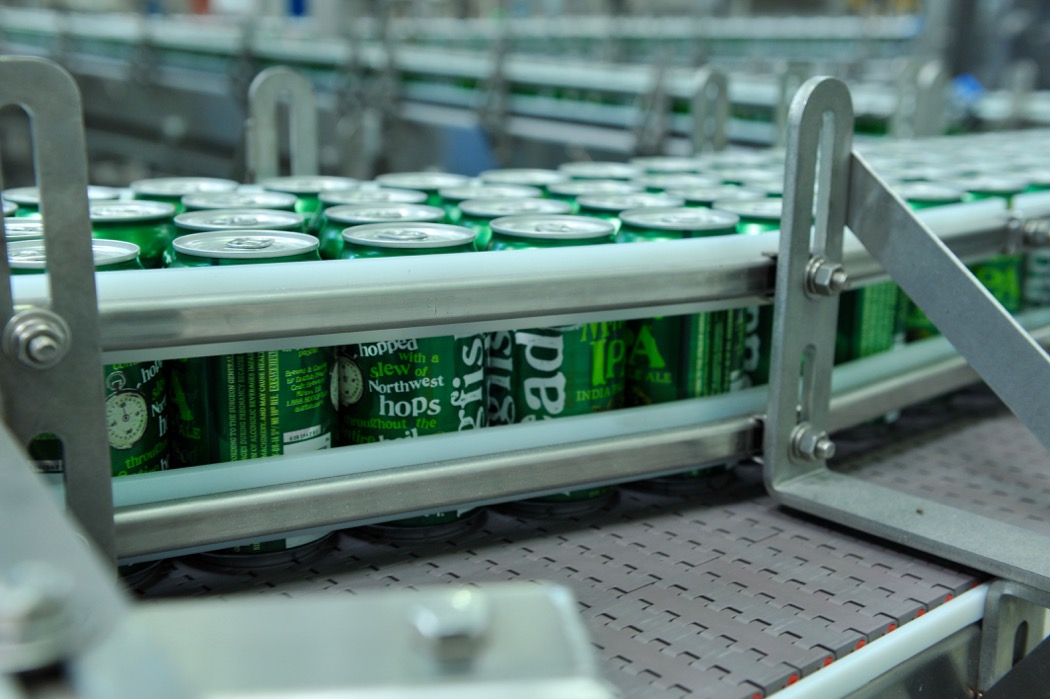 State-of-the-art Krones can line.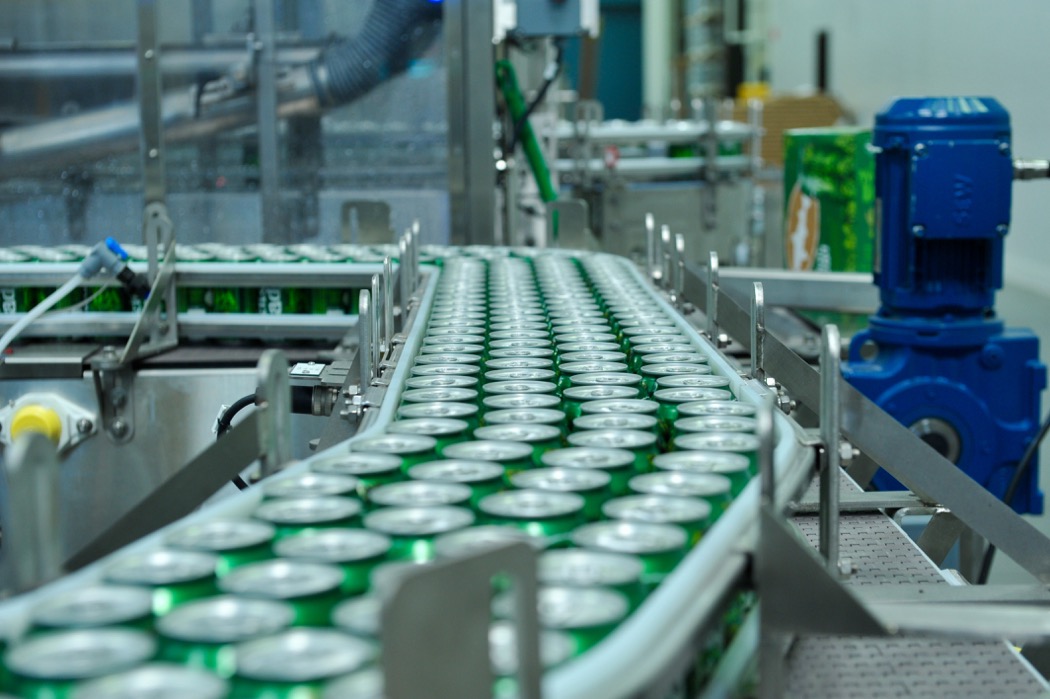 Packages 267 cans per minute.
The artwork for the cans - a collaboration between our in-house creative team and design firm Interact - mirrors the beautiful new packaging design that was unveiled earlier this year. Each can is stamped with the 'can date' - exactly like our bottles - on the bottom for our own traceability and so you know what to expect in terms of freshness. Executing the same extensive testing done on our bottling line, our Quality Assurance team has also added a seam test to ensure that no air is getting in and no beer is getting out!
"We've been able to grow from the smallest brewery to one of the top 20 craft breweries in the country, and we've done it in part by investing in world-class people and world-class equipment," Calagione says.
If you live in the Mid-Atlantic area, look for 60 Minute IPA cans near you over the coming weeks, and be on the lookout for wider distribution in early 2017!