Analog-A-Go-Go is a go-go this November!
Wednesday, July 24, 2019
---
Just so you know-know, Analog is a go-go! That's right, our 9th annual celebration of craft will kick off on Friday, November 8 at our Rehoboth brewpub, and continue at both our brewpub and brewery on November 9-10. A weekend focused on all things analog, guests will enjoy special cask beers, craft cocktails, a plethora of vinyl vendors, food trucks, the fan-favorite artisanal marketplace and live music on our world class brewpub stage.
"Analog-A-Go-Go is one of my favorite annual events at Dogfish for sure," says Dogfish Head founder & CEO Sam Calagione. "It's about more than just super fresh and rustic cask-conditioned beer - it's about the passionate and creative group of people who join us each year to make this event so fun and compelling. Like everyone who attends I love browsing the unique artisan market cask-beer-in-hand, listening to DJs spinning while crate-digging vinyl with new and old friends, all in addition to the diversity of live music and beers that we've curated for fans to enjoy at our brewery and pub in Rehoboth," says Sam. "We're looking forward to celebrating our nineth year of Analog-A-Go-Go back in coastal Delaware with beer fans from around the area."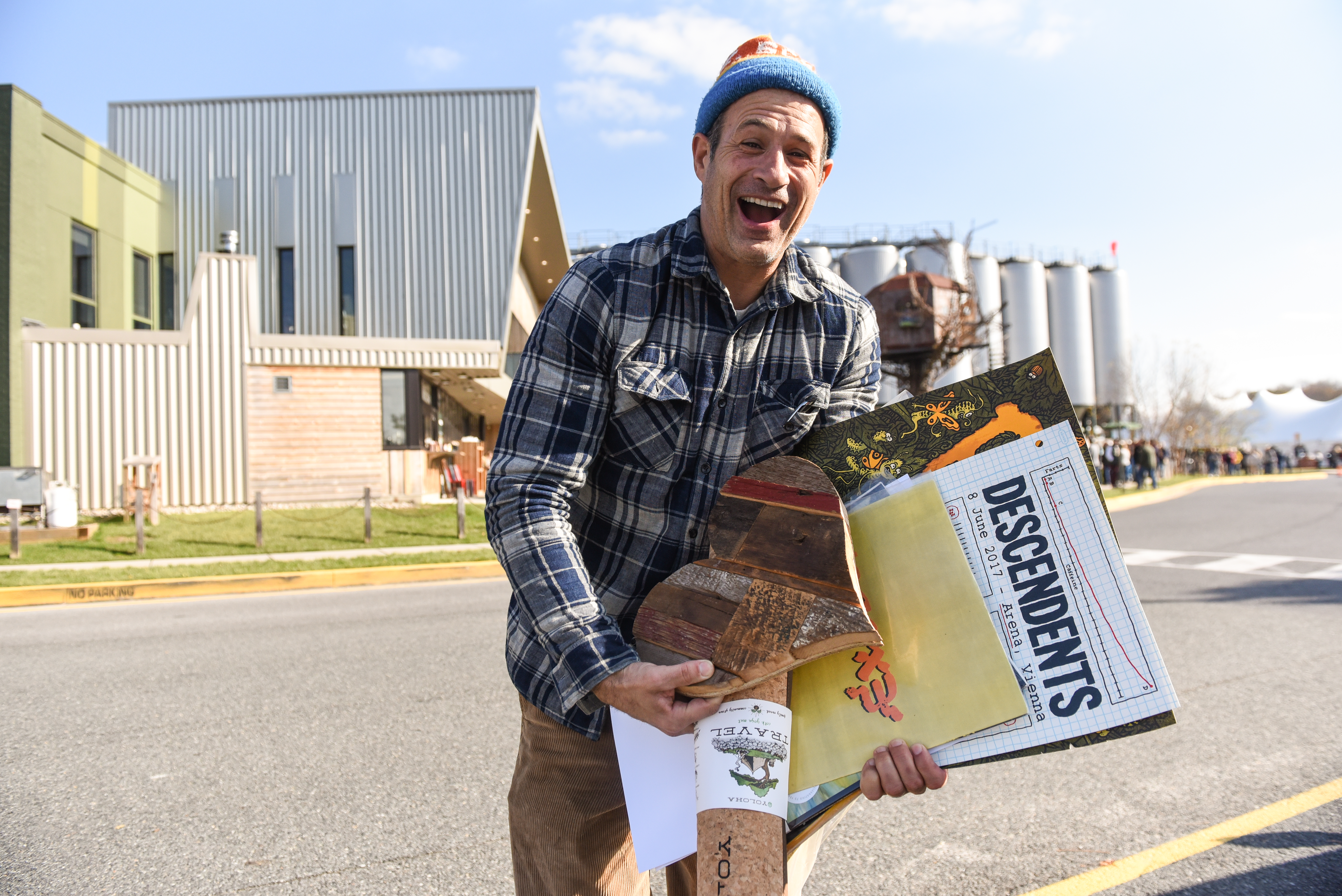 Tickets for the main Analog-A-Go-Go event (happening Saturday, November 9) will be available at www.dogfish.com/analog-a-go-go beginning Monday, July 29. General admission tickets are $25 and include: tasting glass, sampling of nine selections including six cask beers, two distillery options and one bonus beer, access to artisanal marketplace, and Steampunk Treehouse and brewery tours. Non-beer sampling tickets are available for $10 including: soft drinks, artisanal marketplace access and Steampunk Treehouse and brewery tours.

Friday, November 8
It wouldn't be Analog weekend without a little pre-fun celebration at the brewery! Join us for an all-day can happy hour in our Milton Tasting Room & Kitchen from 11 a.m. to 7 p.m. where we'll have $1 off each and every one of our canned off-centered ales. Then from 4:30 p.m. to 6:30 p.m., we're hosting Bastion's Wake. Combining progressive, hard-hitting metal soundscapes with a touch of fantasy, this group's sound is reminiscent of Pink Floyd. Whether it's soaring originals, your favorite metal songs (from In Flames to Static-X) or a classic Zeppelin tune, this little band brings it big and is sure to put on a show!
Head on down to Chesapeake & Maine for live, smooth jazz music by Bruce Anthony. While you're there, enjoy 20% off vintage bottles (dine-in only) of some of our most sought-after brews!
Thought we were done? No way! The Analog-A-Go-Go party continues at 10 p.m. at Brewings & Eats with Deep Blue Something taking the stage - best known for their 1995 worldwide smash hit single 'Breakfast at Tiffany's!'
*this show is free.
Saturday, November 9
It's time for the main event! Analog-A-Go-Go goes down on Saturday from 11 a.m. to 4 p.m. at our Milton brewery! This day-long, indie-craft beer, music experience will feature tastings including rare cask beers and distillery samples with special tours of the Steampunk Treehouse and brewery.
Folks can also partake in a record swap while listening to live vinyl, and then stroll around the outdoor marketplace where special handcrafted treasures and unique finds are available for purchase. This off-centered bazaar will feature independent merchants selling vintage goods, art, crafts, apparel, jewelry, barware, music accessories, and vinyl collectors with new and rare LPs.
Did someone say rare cask beer selections? Our brewers have concocted an over-the-top lineup of deliciously twisted selections for attendees to enjoy including Leaf in Place - a Baltic Porter brewed with toasted hazelnuts and Mission figs, then aged in Dogfish Head Distilling Co. rum casks, a cask coffee beer made with Rise Up beans and more. If you're getting hungry, be sure to hit up one of seven food trucks including offerings from our Kitchen, Scission Espresso Coffee, Mojo Loco, I Don't Give A Fork and more. A wide variety of off-centered draft beer will be also available for purchase throughout the festival.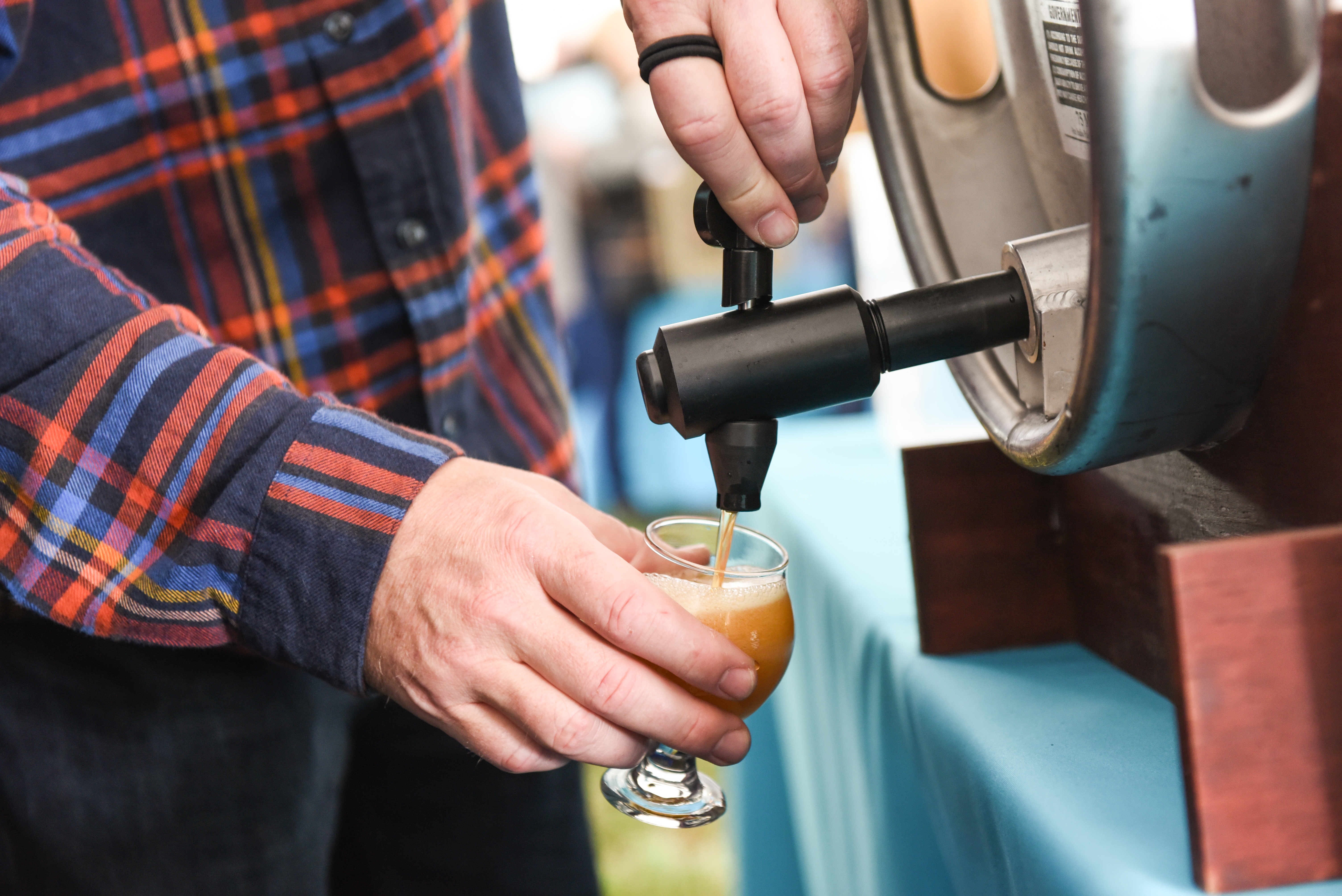 After the Analog festivities wrap up, pop on down to Cheseapeake & Maine for a delectable Seafood Sixtel and live music from Kerry Hallett. A heaping pile of fresh shellfish, the 'The Maine' sixtel is the perfect way to get the evening started! Once you've had your fill, cross the courtyard to Brewings & Eats to enjoy the sounds of Bronze Radio Return at 10 p.m. Their rousing, anthemic sound creates an undeniable upbeat atmosphere that's one part dance party and another part roots-rock.
*this show is free.
Sunday, November 10
Not ready for the weekend to be over yet? Head to our Rehoboth brewpub on Sunday, November 10 for a delicious Analog-A-Go-Go themed brunch with a special DJ spinning vinyl from 10 a.m. to 2 p.m. ... OR ... check out Lobster Sunday at Chesapeake & Maine! Without a doubt the sweetest deal in the area, enjoy a 1.25 lb. lobster for just $10 ... yes, $10! Doors open at 12 p.m.
Want to make a weekend out of all this goodness?
Book an Analog-A-Go-Go two-day package at the Dogfish Inn! Located on the canal in Lewes, the inn can easily serve as your base camp for the weekend of celebrating all-things craft. The package include two tickets to the Saturday event at the brewery, shuttle service from the Dogfish Inn to the brewpub in Rehoboth and the Milton brewery, a Friday night music-themed Fireside Chat with Sam and two Uber vouchers to use as you like! Book your stay today by clicking right here!