Analog-A-Go-Go is a go-go this November!
Tuesday, August 21, 2018
---
Are you firkin ready?! Analog-A-Go-Go is a go-go! Now in its eighth year, our annual celebration of craft will kick off on Friday, November 16 at our Rehoboth brewpub, and continue at both our brewpub and brewery on November 17-18. A festival for all-things analog, fans can enjoy special cask beers, craft cocktails, a plethora of vinyl vendors, food trucks, the fan-favorite artisanal marketplace and live music on our world-class brewpub stage!
"Analog-A-Go-Go is one of my favorite annual events at Dogfish for sure," says Dogfish Head founder & CEO Sam Calagione. "It's about more than just super fresh and rustic cask-conditioned beer - it's about the passionate and creative group of people who join us each year to make this event so fun and compelling. Like everyone who attends I love browsing the unique artisan market cask-beer-in-hand, listening to DJs spinning while crate-digging vinyl with new and old friends, all in addition to the diversity of live music and beers that we've curated for fans to enjoy at our brewery and pub in Rehoboth," says Sam. "We're looking forward to celebrating our eighth year of Analog-A-Go-Go in coastal Delaware with beer fans from around the area."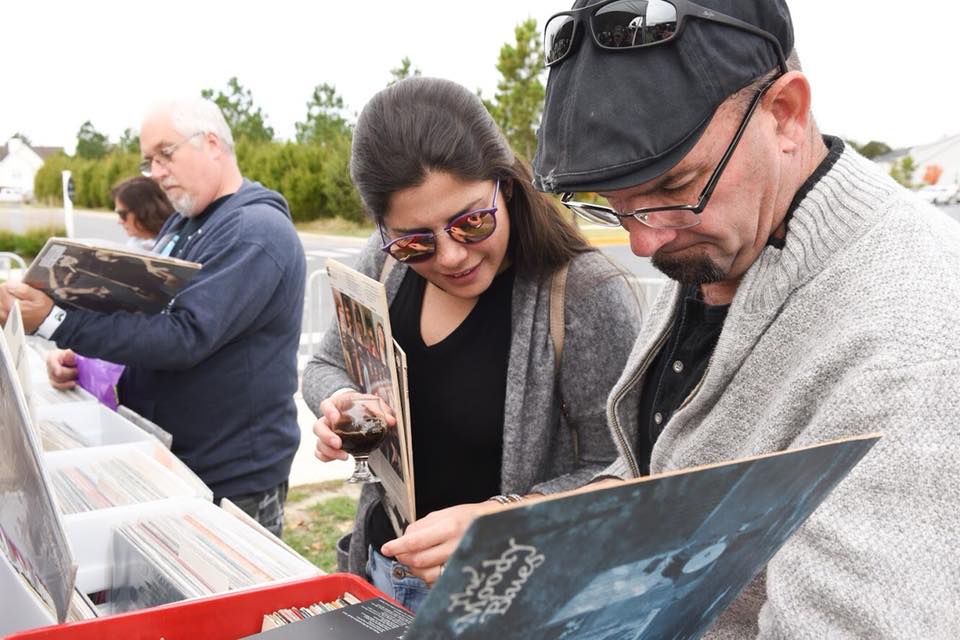 Tickets for Analog-A-Go-Go on Saturday, November 17, are available NOW at www.dogfish.com/analog-a-go-go. General admission tickets are $20 and include: tasting glass, sampling of 10 selections including 7 cask beers, 2 distillery options and a bonus beer, access to artisanal marketplace, and Steampunk Treehouse and brewery tours. Non-beer sampling tickets are available for $10 including: non-alcoholic beverages, artisanal marketplace access, and Steampunk Treehouse and brewery tours.



Events for the weekend include:
Friday, November 16
The Analog-A-Go-Go party will kick-off in Rehoboth. Head on over to Chesapeake & Maine from 5-8 p.m. for live, smooth jazz music by Bruce Anthony. While you're there, enjoy 20% off vintage bottles (dine-in only) of some of Dogfish Head's most sought-after brews!
Afterwards, check out Brewings & Eats for even more rockin' live music* that's sure to get you up and moving! We'll also be premiering a special collaboration brew with our friends from Dewey Beer Co. No cover ... just come on by and let's celebrate!
*Music lineup to be announced soon … stay tuned!
Saturday, November 17
Analog-A-Go-Go goes down on Saturday from 11 a.m. to 4 p.m. at our Milton brewery! This day-long, indie-craft beer and music experience will feature tastings including rare cask beers and distillery samples with special tours of the Steampunk Treehouse and brewery.
While taking in the sounds of DJ John Gross spinning vinyl, folks can partake in a record swap and then stroll 'round the outdoor marketplace where special handcrafted treasures and unique finds are available for purchase. Independent merchants will be onsite selling vintage goods, art, crafts, apparel, jewelry, barware, music accessories, and vinyl collectors with new and rare LPs. Vendors to date include: Andrea's Whimsies, BPK Woodwork, Extended Play, KA-CHUNK!! Records, Obscurology Records, Peggy Keil Handbags and Quilts, Petra Art + Interiors, Rasslin' Records, Sid Vintage, Solid Sender, Wine and Beer Pours and Yoloha Yoga.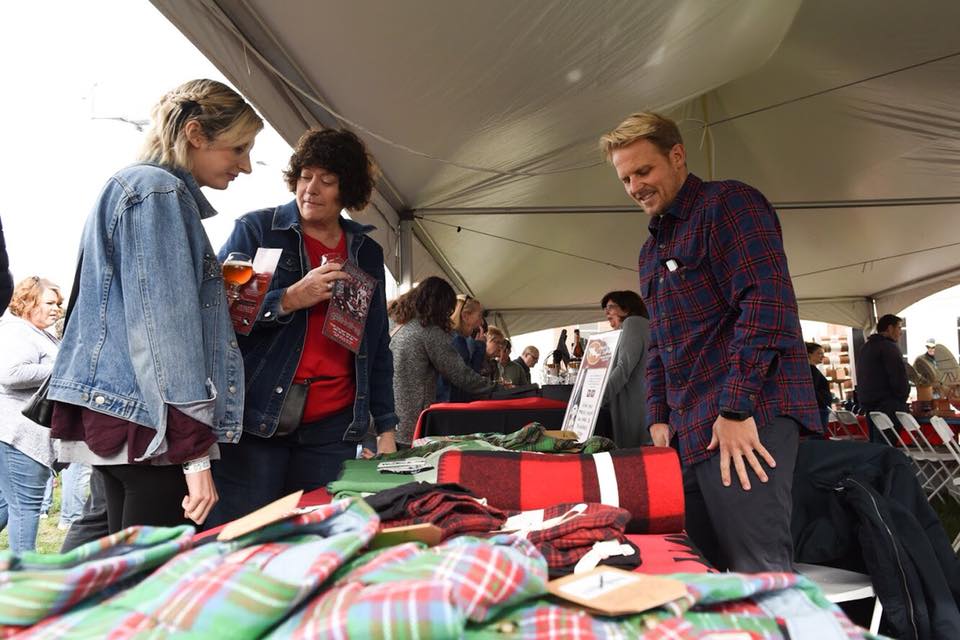 Did someone say rare cask beer selections? Saluting all-things cask, our brewers have concocted an over-the-top lineup of delicious, twisted selections for attendees to enjoy including 'Horchata Cream Ale,' a Golden Cream Ale brewed with rice, lactose, cinnamon and vanilla, 'Raspberry Truffle Stout,' a milk stout with coca nibs and raspberries, and an Imperial Stout aged in bourbon barrels with vanilla beans. We'll also be pouring a collaboration beer with our friends from Dewey Beer Co.
Getting hungry? Saunter on over to one of six food trucks including Dogfish's own Bunyan's Lunchbox, Mojo Loco, I Don't Give A Fork, Nellie's Waffles, WiLDWiCK Café & Food Truck and Scission Espresso ... and don't forget about our Tasting Room & Kitchen! A wide variety of off-centered ales will be also available for purchase throughout the festival.
After the Analog festivities wrap up, head to Brewings & Eats in Rehoboth to check out some more free, live music* beginning at 10 p.m.
*Music lineup to be announced soon … stay tuned!
Sunday, November 18
Not ready for the weekend to be over yet? Head to our Rehoboth brewpub on Sunday, November 18 for a delicious Analog-A-Go-Go themed brunch with a special DJ spinning vinyl from 10 a.m. to 2 p.m.
Want to make a weekend out of all this goodness and get the full Dogfish Head experience?
Book an Analog-A-Go-Go two-day package at the Dogfish Inn! Located on the canal in Lewes, the inn can easily serve as your base camp for the weekend of celebrating all-things craft. The package include 2 tickets to the Saturday event at the brewery, shuttle service from the Dogfish Inn to the brewpub in Rehoboth and the Milton brewery, a Friday night music-themed Fireside Chat with Sam and Dogfish brewer Bryan Selders and two Uber vouchers to use as you like! Give us a call today at 302-644-8292 to book your stay!