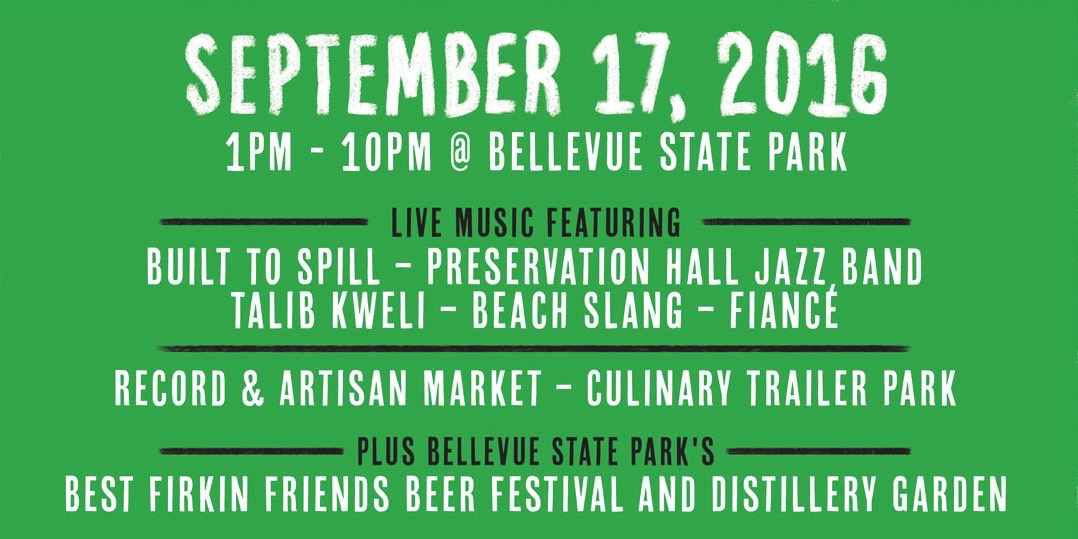 Analog-A-Go-Go Event Lineup!!!
Wednesday, September 07, 2016
---
In just 10 short days, the biggest event in Dogfish Head history is about to go down ... are you ready?!
Between the Best Firkin Friends Beer Festival, the Distillery Garden, Culinary Trailer Park, Artisan/Vinyl Marketplace and six live bands, Analog-A-Go-Go is going to be one epic day in the park! We've moved the festivities to Bellevue State Park near Wilmington, DE to accommodate a lineup that's bigger and better than ever before! This is what's in store ...
12:00PM – Parking Lots open
1:00PM – Gates and Marketplace open
2:00PM – Best Firkin Friends Beer Festival opens
2:15PM – fiancé
3:30PM – Beach Slang
4:45PM – Mystery band ... we can't tell you just yet, but we can tell you they're worth the wait!
6:00pm – Talib Kweli
Best Firkin Friends Beer Festival closes
Distillery Garden opens
7:00PM – Marketplace closes
7:15PM – Preservation Hall Jazz Band
8:45PM – Built to Spill
9:00PM – Distillery Garden closes
9:30PM – LAST CALL
10:00PM – That's a wrap!
Tickets are still available, so if you haven't picked yours up just yet ... what are you waiting for?!