It's been 25 off-centered years … CAN you believe it?!
Thursday, June 04, 2020
---
While our doors have been temporarily closed, we've been hard at work preparing a big surprise to celebrate our 25th anniversary and we CAN't wait to tell you about it! That's right … we installed a new, state-of-the-art canning line at Dogfish Head Brewings & Eats! At 1,200 cans per 5-barrel batch (that's 50 cases of the good stuff!), get ready for a whole lot more goodness out of Rehoboth.
Led by brewing ambassador Bryan Selders, this is a project that's near and dear to our hearts and a long-time coming, as we'll now be able to send our guests home with even more off-centered goodness. Prepare yourself for some iconic throwbacks, like Shelter Pale Ale, Chicory Stout, Indian Brown and Raison D'Etre; popular brewpub exclusives, like Outdoor Shower and Black Tag; and a slew of limited-edition collaboration beers. You'll find this stellar lineup of 16oz releases will be housed in our eco-friendly and compostable 4-pack rings! With our new can line situated between the first two Surfrider Certified Ocean Friendly restaurants in Delaware, it only makes sense to use ocean-friendly carriers.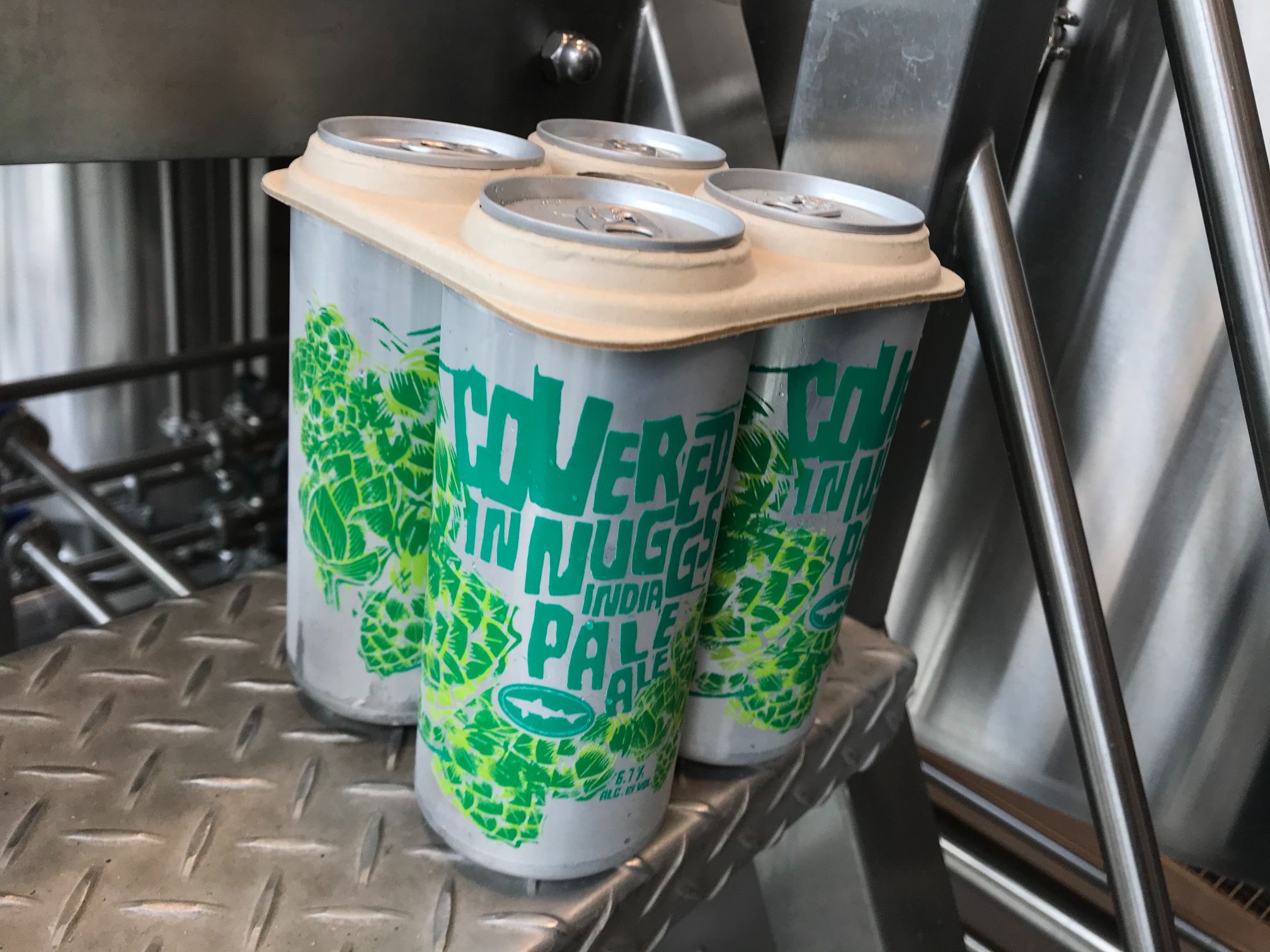 We are kicking off our lineup of can releases TODAY, Jun. 4, with the fan-favorite exclusive, Covered In Nuggs (6.7% ABV). A classically dank, piney and citrusy beer that scratches every nook and cranny of that IPA itch, Covered In Nuggs is NOW AVAILABLE at the Off-Centered EmPOURium – curbside pick-up only – for just $16 per 4pk of 16oz cans. All orders must be placed online, prior to pick-up, to ensure a contactless transaction. Please place your order here!
With our 5-barrel brewhouse and canning line situated behind large, glass windows next to our outdoor patio and courtyard in Rehoboth, you can take a peek into our off-centered world and watch these limited-edition libations being brought to life!
Beers making their way from grain to can to drinkers' hands in coming weeks include:
There is no better way to celebrate Dogfish Head's official 25th birthday than with the release of a classic like Shelter Pale Ale. First brewed in 1995, Shelter Pale Ale is the brewery's original pale ale brewed with Northwest hops and a solid malt backbone for an approachable, versatile and quaffable drinking experience.
Originally released in the summer of 2018, Faithful Companion is a light and refreshing brewpub exclusive steeped in tradition and goodness. This summer pleasure smells of inviting citrus and light caramel and boasts an artfully balanced blend of caramel malt sweetness, citrusy hops and an easy bitterness.
Brewed with pink guava, passionfruit puree and a selection of extra juicy hop varieties, this tropical IPA made its brewpub exclusive debut in the summer of 2019. Reminiscent of everyone's favorite tiki drinks, Floating Orchids offers a tsunami of fruit flavor in every sip.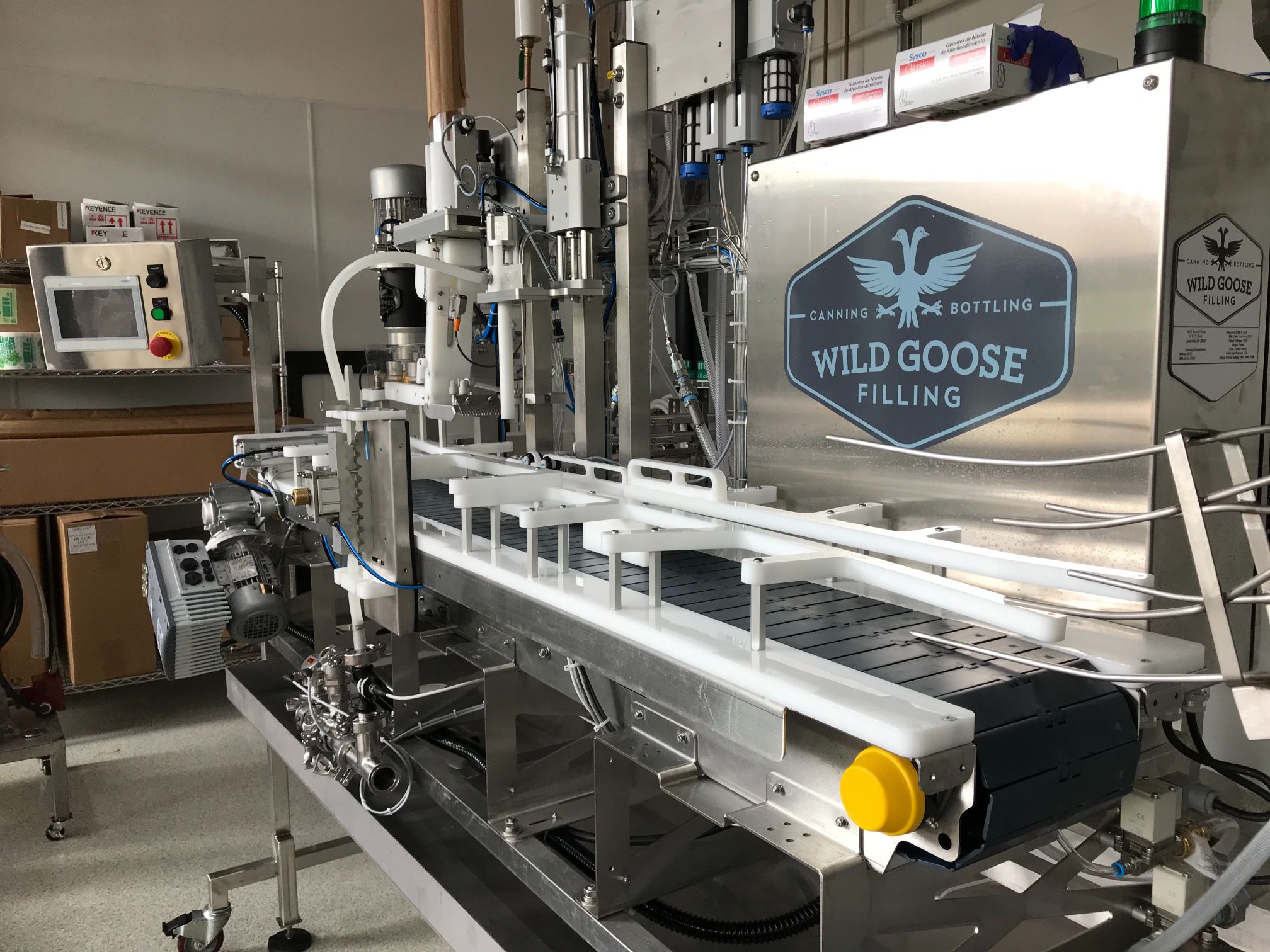 "It's hard to believe it's been nearly 25 years since we first opened the doors of our Rehoboth brewpub. This milestone means so much to me, my wife Mariah and our entire Dogfish Head family," said Sam Calagione, founder of Dogfish Head. "To best celebrate our 25th anniversary, we thought, 'Why not go back to where things began – Brewings & Eats?' With the installation of a brand-new canning line at our Rehoboth campus, we can share our liquid artistry with even more drinkers, spreading off-centered, Dogfish Head vibes to fans far and wide."