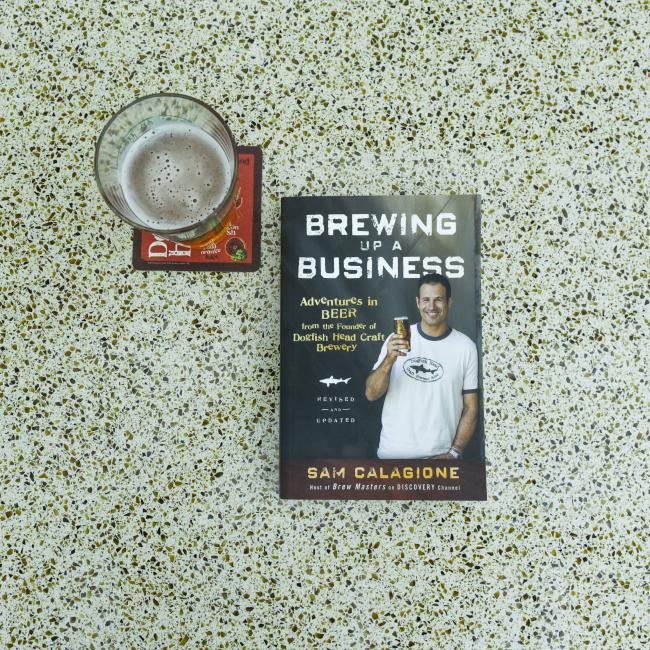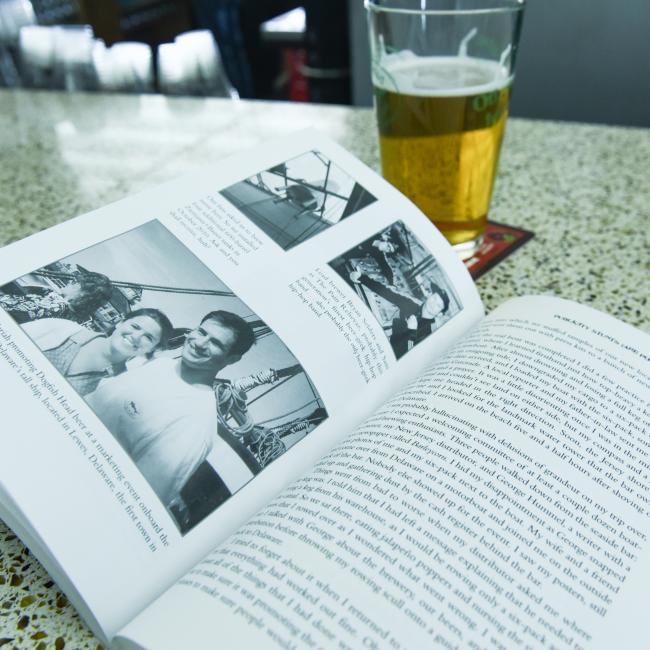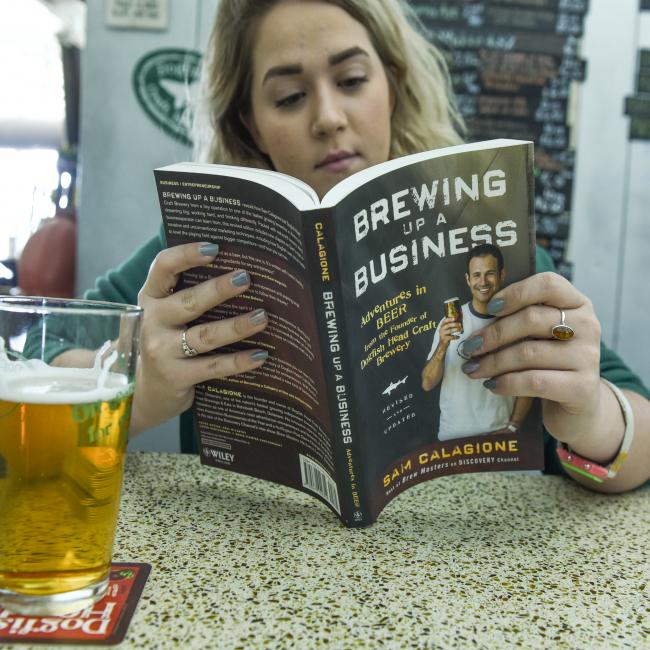 *Revised and Updated* Added chapters on social media and home brewing with new pictures.
Get your very own copy of "Brewing Up A Business, Adventure in Entrepreneurship from the founder of Dogfish Head Craft Brewery."Brewing Up a Business" is an entertaining, enlightening first-person account of author Sam Calagione's nontraditional success as an entrepreneur. Starting out with a home brewing kit cobbled together from used kegs, Calagione turned his entrepreneurial dream into a reality. Relying on unique brews, lots of loving technique, and hard work, Calagione built Dogfish Head Craft Beer into America's fastest growing brewery. Without the benefit of an advertising budget, Dogfish went from a tiny operation in Delaware to one of the country's most popular craft breweries, distributed in 31 states and3 countries. As revenues grow at lightning speed-an increase of 105 percent in 2003-Dogfish's success is the result of dreaming big, working hard, and thinking unconventionally. With real lessons on entrepreneurship and success from a real entrepreneur, as well as practical ideas on nontraditional marketing, this is a business story that will open readers' eyes to the unquantifiable benefits of thinking differently. A great read for anyone thinking of starting their own business. Foreward by beer writer Michael Jackson.

Second Edition Paperback.