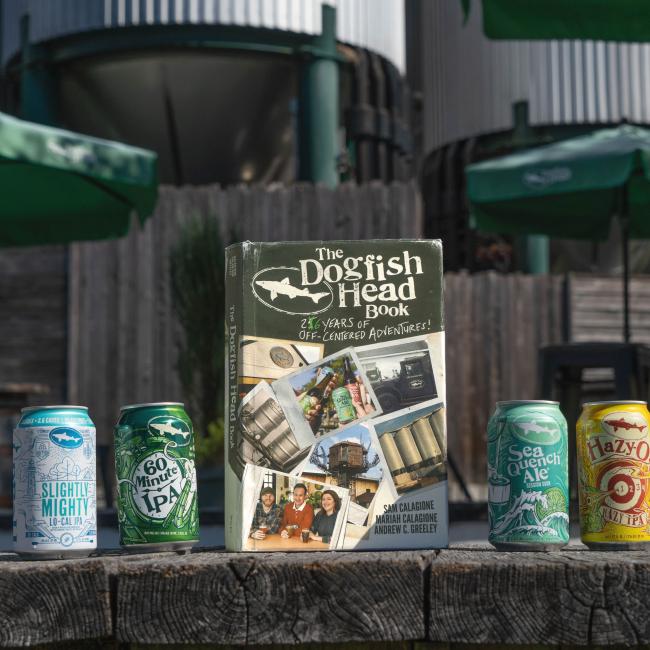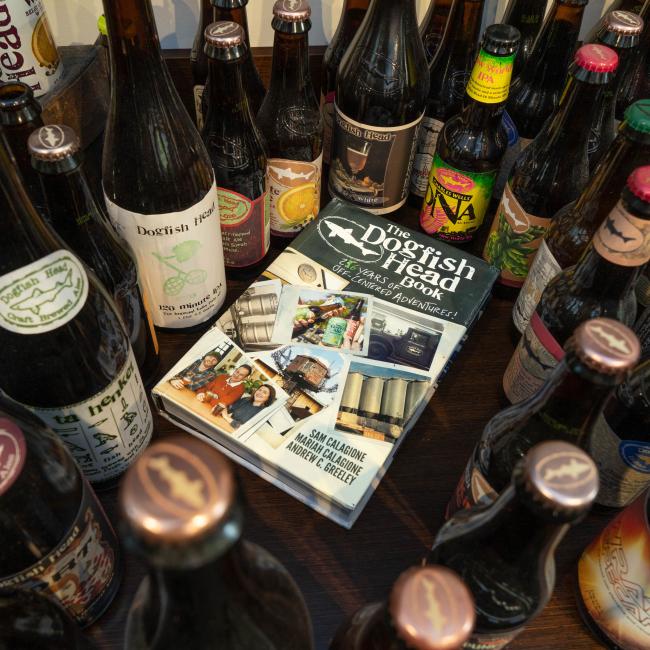 Celebrate the 26th anniversary of the Dogfish Head Craft Brewery with this rich, adventurous history
The Dogfish Head Book: 26 Years of Off-Centered Adventures celebrates a quarter-century in business for the Dogfish Head Craft Brewery. Over the past 26 years, the Dogfish Head founders have learned timeless lessons about working and living. This book shares their hard-earned insights and helps readers navigate life's adventures.
Through its colorful design and photos, The Dogfish Head Book brings the brewing business to life. Inside, you'll find wisdom and entertainment in the form of memorabilia, photos, and the Dogfish Head Rules of Thumb. Food and beer lovers, entrepreneurs, and business professionals alike will enjoy this unique book, which also makes a perfect gift for any Dogfish Head fan or craft beer enthusiast.
Since its start in 1995, Dogfish Head has grown exponentially to become one of the most celebrated craft breweries in the United States. This book lets you tour the history of the iconic brand without leaving home.
Recounts the rich history of the Dogfish Head Brewery and Distillery
Explores the founders' unique and successful business philosophy
Reveals new details about the future of this fast-growing brewery
Celebrates the 26th anniversary of Dogfish Head
Paired nicely with any Dogfish Head beer, The Dogfish Head Book: 26 Years of Off-Centered Adventures is a living guide to business and life—the Dogfish way! 
Related Off-Centered Gear