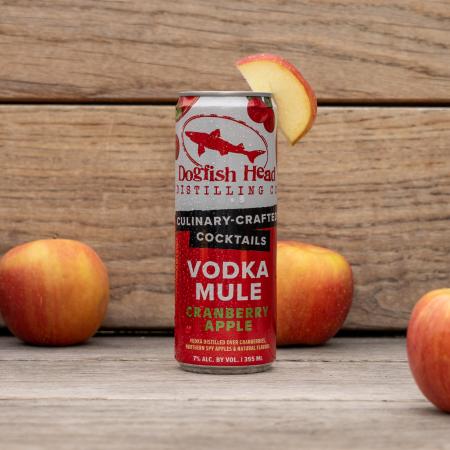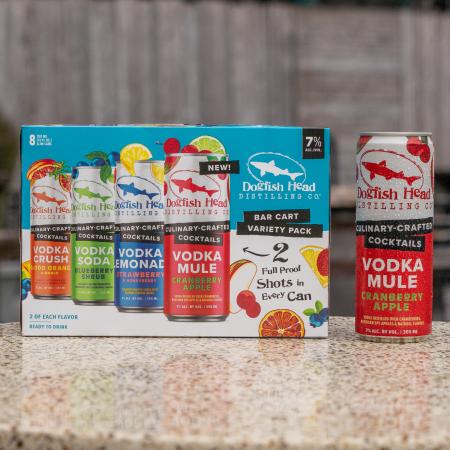 Cranberry Apple Vodka Mule
Culinary-Crafted Cocktail Distilled Over Cranberries & Apples
Inspired by the snappy Moscow Mule, our culinary-crafted Cranberry Apple Vodka Mule is tartly off-centered in all the most delicious ways.
With Dogfish Head vodka at the heart of this recipe, we first distill over Northern Speyside apples, cranberries and lime, then blend it with classic ginger beer ingredients to kick up the tart juicy flavor. The sweetness of the apple delightfully plays with the tart cranberry, creating a balanced experience that lingers on the tongue.
*Cranberry Apple Vodka Mule is a Bar Cart Variety Pack exclusive.
Dogfish Head AppleCran Vo