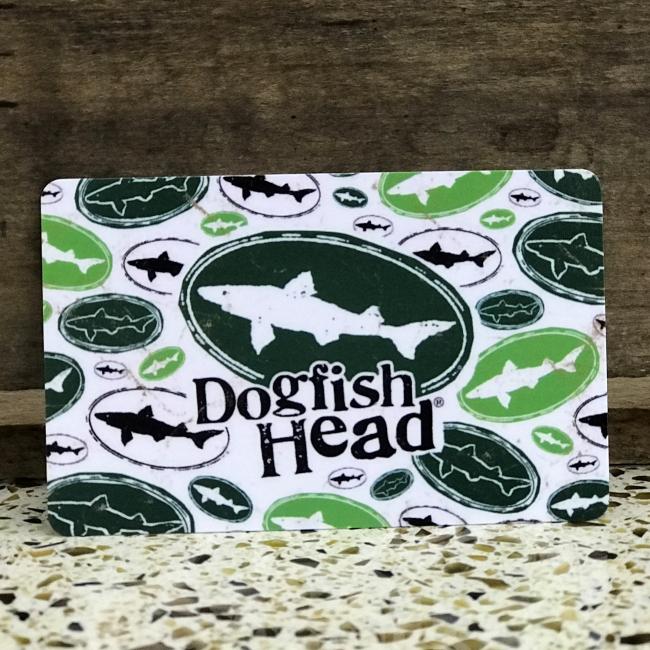 *GIFT CARDS ARE EXCLUDED FROM PROMOTIONS AND DISCOUNTS*
These Dogfish Head Gift Cards are ONLY accepted at the following locations:
Dogfish Head Brewings & Eats (Rehoboth Beach, DE),
Chesapeake & Maine (Rehoboth Beach, DE),
Tasting Room and Kitchen (Milton),
and the Dogfish Inn (Lewes).
 
Lunch? Dinner? Drinks? Merchandise? Beer/Spirits to go? Stay? Come to any of these locations (or send your friends with one of these babies) and enjoy yourself!
Please note: These gift cards cannot be used on the Dogfish Head webstore for merchandise. They cannot be redeemed at any other locations; all approved locations are listed above.