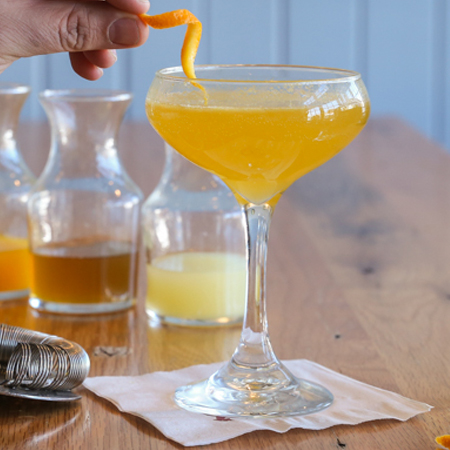 2 oz. Dogfish Head Whole Leaf Gin
1 oz. Fresh Orange Juice
1/2 oz. Fresh Lemon Juice
3/4 oz. Honey Syrup
3 drops Orange Flower Water
2 oz. Sparkling Topper
Combine Whole Leaf Gin, orange juice, lemon juice, honey syrup and orange flower water in a mixing glass with ice. Shake and strain into a coupe. Top with Sparkling Topper.