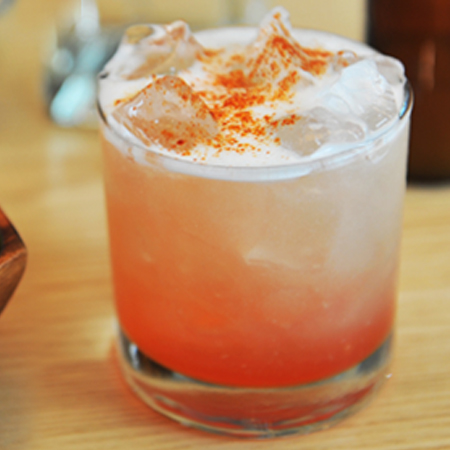 Club Soda
1 Egg White
2 Dashes Lemon Bitters
1/2 oz. Simple Syrup
1/2 oz. Fresh lemon juice
3/4 oz. Aperol
1 1/2 oz. Dogfish Head Compelling Gin
Crushed Cardamom
Dry shake Gin, lemon juice, simple syrup, lemon bitters and egg white in a shaker. Add ice and shake for 10 to 15 seconds, until frothy. Strain into a cocktail glass. Pour Aperol into center of cocktail (it will sink to bottom). Sprinkle Cardamom on top.