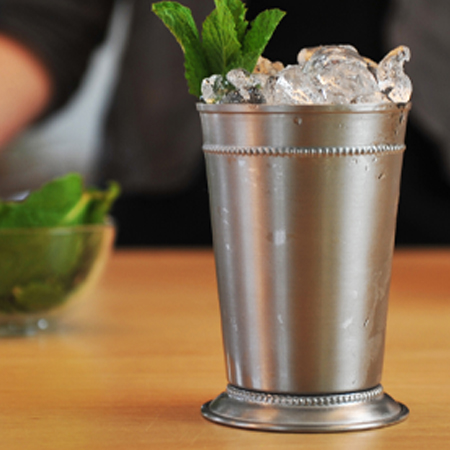 Hand clap of 6-8 mint leaves
1 oz. fresh lime juice
3/4 oz. simple syrup
2 oz. Dogfish Head Compelling Gin
Combine all ingredients in a mixing glass. Shake and dump into a Collins glass. Top with fresh ice and top off with soda. Garnish with a fresh mint sprig.