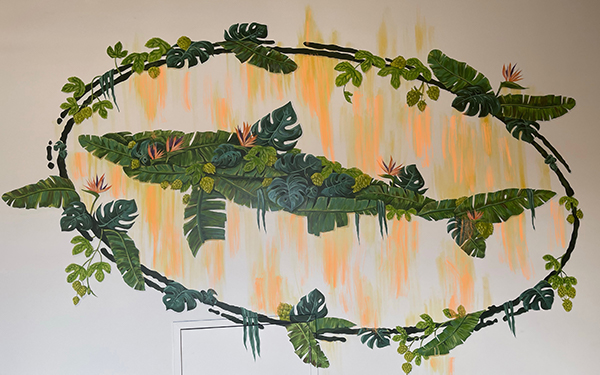 Chalk & Brush

An earthy take on our shark and shield logo covered with botanicals, split leaf philodendrons, and bird of paradise flowers with hints of mango yellow and tangerine orange, hand-painted by our friends at Chalk & Brush. This beautiful mural lives next to the Emerson quote in the interior pub, embracing the Dogfish Head brand in Miami.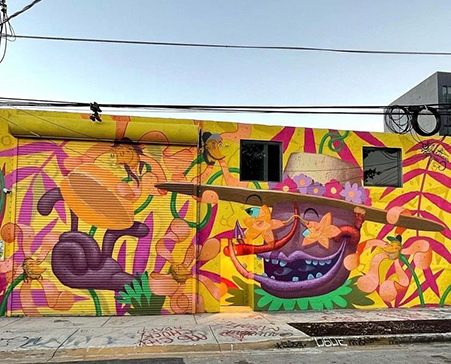 Sebastian Coolidge

Bright colors? Check. Homage to our wonderful locals? Check! When we saw the work of Sebastian Coolidge we instantly knew he would bring an off-centered approach to the party! His unique character shares a moment in the sun and a star fruit with some of our local fans.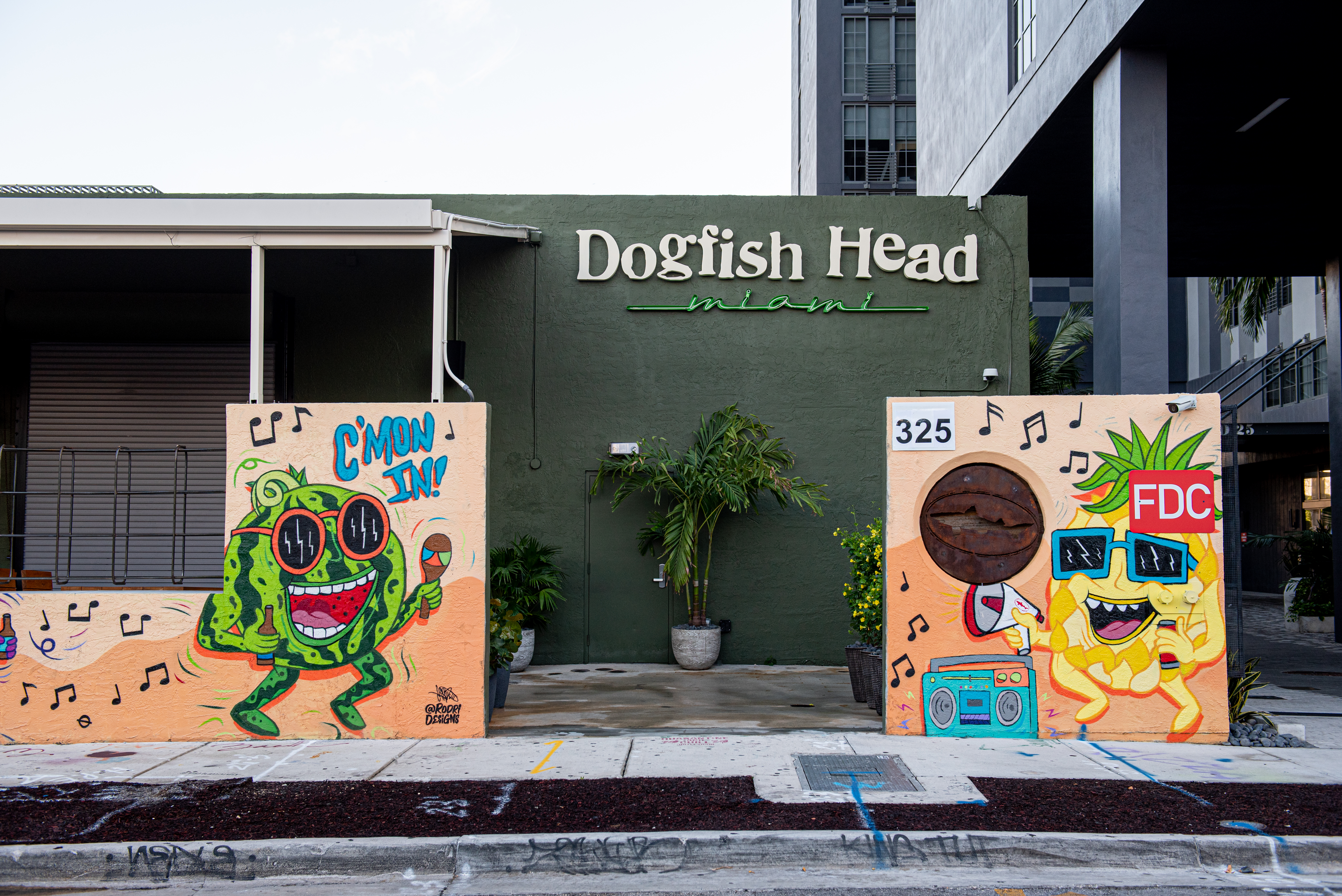 Jorge-Miguel Rodriguez

The main wall outside the beer garden area was created by our friend, Jorge-Miguel Rodriguez. In mural, Jorge has brought to life some of the many local fruits we use in our off-centered ales here at Dogfish Head Miami. As self-claimed beer geeks with a music problem, it makes sense that these colorful characters are dancing along in a conga line on their way to work in the brewhouse. Don't miss that hop on a pogo stick – a playful nod to the Dogfish Head invention of continual hopping!