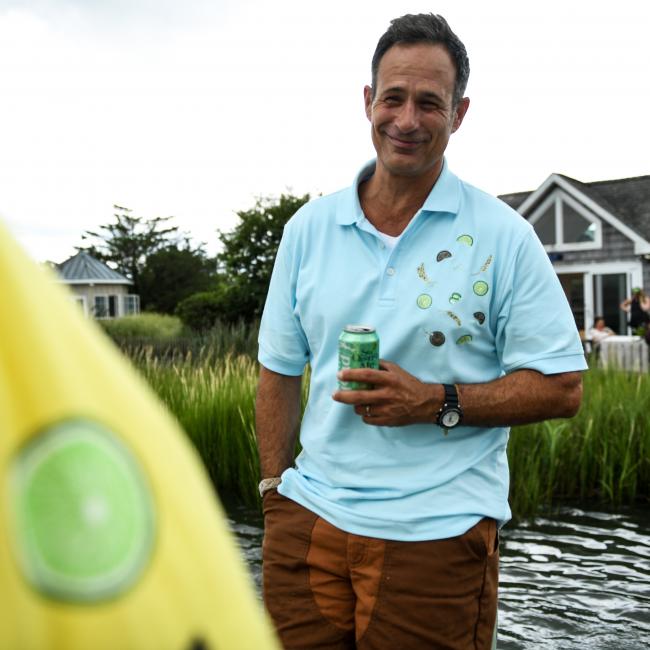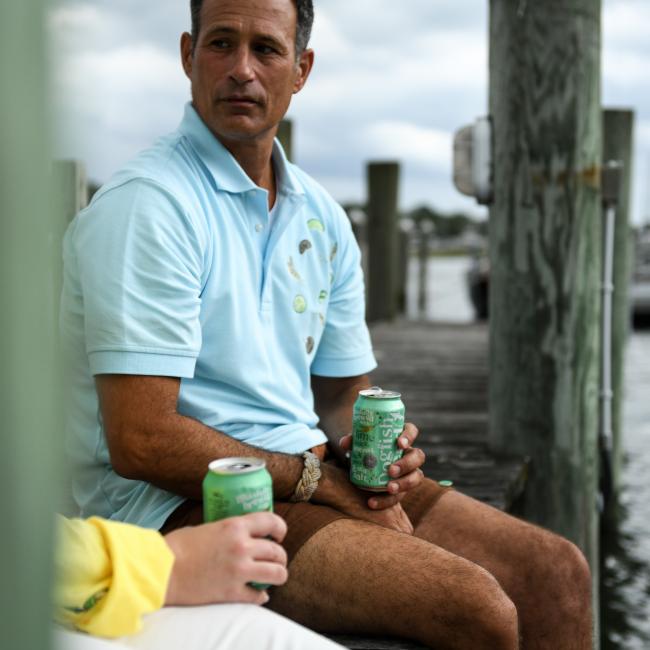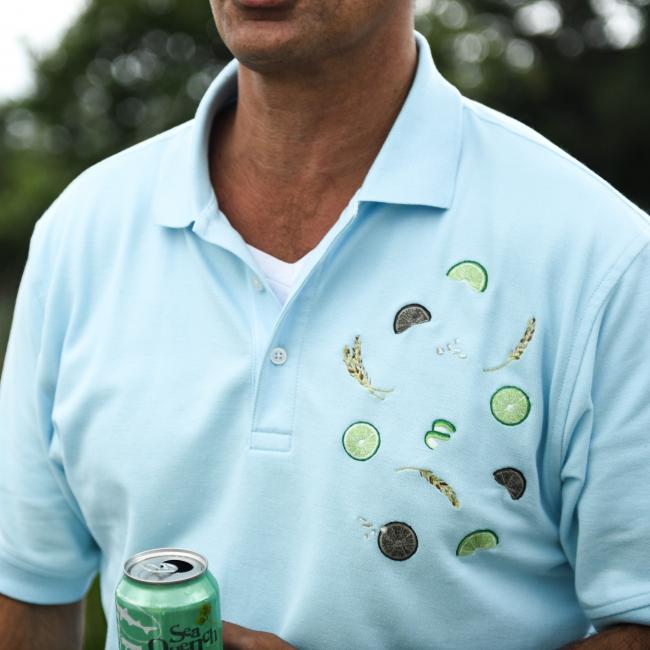 Dogfish Head joins forces with New York apparel brand Rowing Blazers to launch a limited-edition clothing collection inspired by both brands' connections to the water. Rowing Blazers has garnered industry praise for its thoughtful, inclusive, and slightly subversive take on traditional American style.
Blue polo shirt embroidered with SeaQuench Ale's ingredients, limes, black limes and sea salt harvested from the Maine and Chesapeake Bay regions.
The first 100 orders of this polo will receive a free copy of Arshay Cooper's book, A MOST BEAUTIFUL THING, the story of America's first all-Black high school rowing team.
100% cotton.
This gear will be available exclusively on Dogfish.com and at select Dogfish Head retail locations.