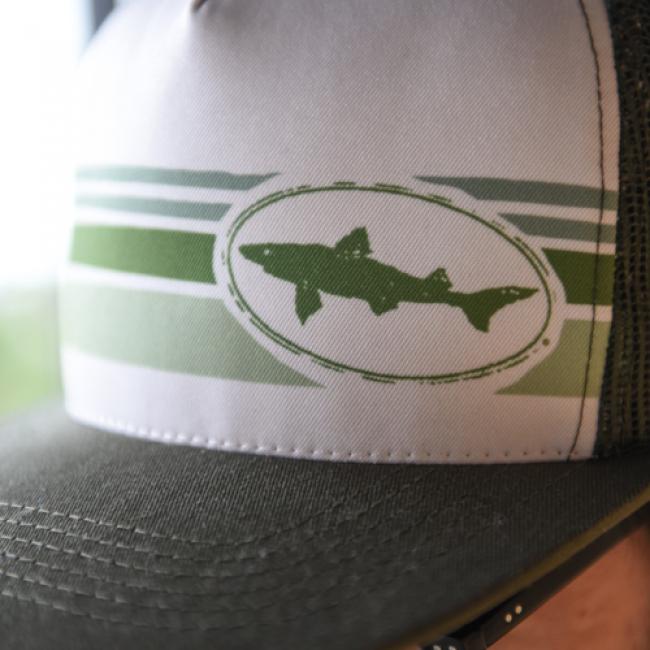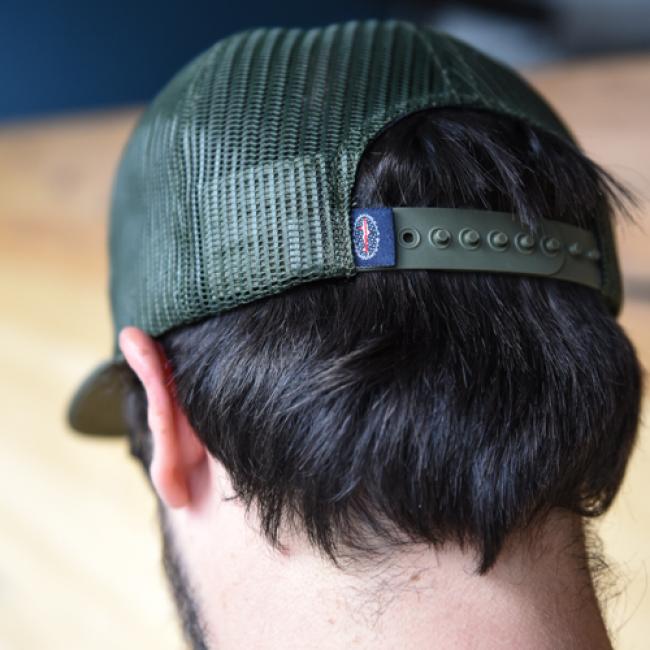 Breaker breaker 1-9, can I get a radio check?  Roger that, we hear ya loud and clear…and we're digging the hat!   With a light tan dye-sub front panel and forest green mesh around the back , you're sure to rule the road*.
*No road necessary to totally rule.
-Adjustable snapback
Made in the U.S.A.!