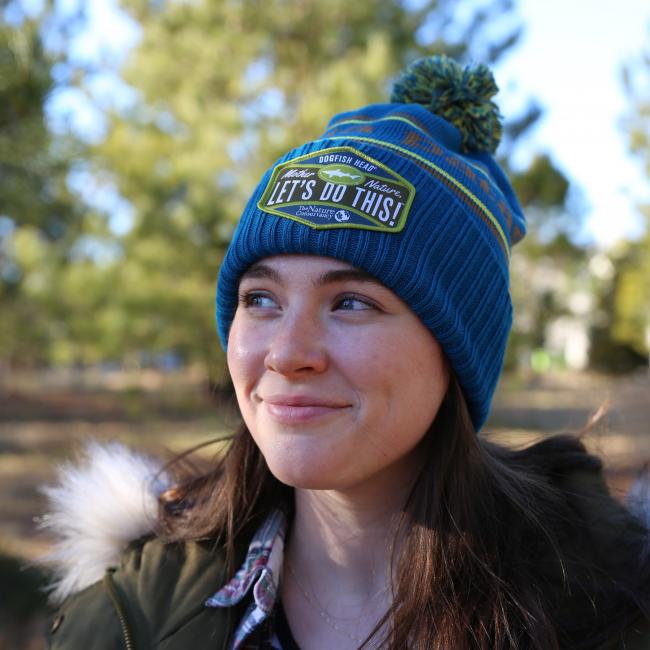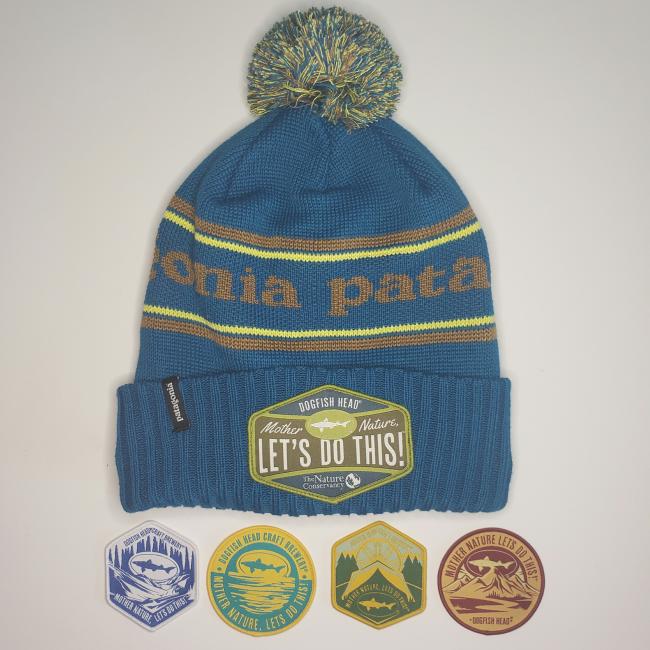 Begin your quest and stand with Mother Nature by sporting this limited edition Mother Nature, Let's Do This! beanie. Produced by our pals at Patagonia, these beanies sport a special collab patch AND leave room for you to collect and add activity patches for a fully customized look!  To learn more about Mother Nature, Let's Do This! click here!
The beanie is a Patgonia knit hat made with 100% recycled polyester fleece. Itch free and quick drying. 3" rib-knit cuff holds in heat and keeps your hat in place. Pom-pom detail on the top. 
Collect all four patches created around a series of quests designed to help you explore and appreciate the wild spaces around us. 
On the Road Quest Patch, Trail Quest Patch, Water Quest Patch, In the Cold Quest Patch OR you can get all 4 Patches for $15
Dogfish Head has contributed a minimum of $52,500 to The Nature Conservancy (TNC) for the "Mother Nature Let's Do This" promotion occurring between Jan. 1, 2021 and Dec. 31, 2021.The purchase of the beanie will not result in a contribution to TNC. The mission of TNC is to protect the lands and waters on which all life depends. More information about TNC is available by mail at 4245 N. Fairfax Drive, Arlington, Virginia 22203, by phone at (800) 628-6860 or at www.nature.org