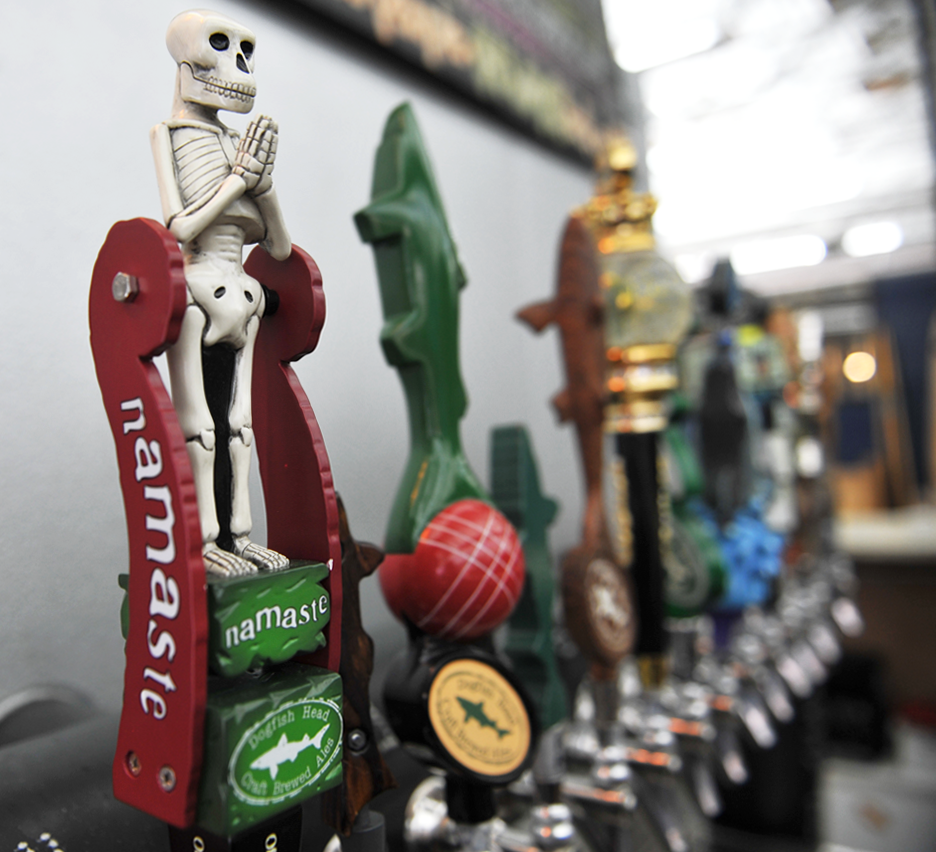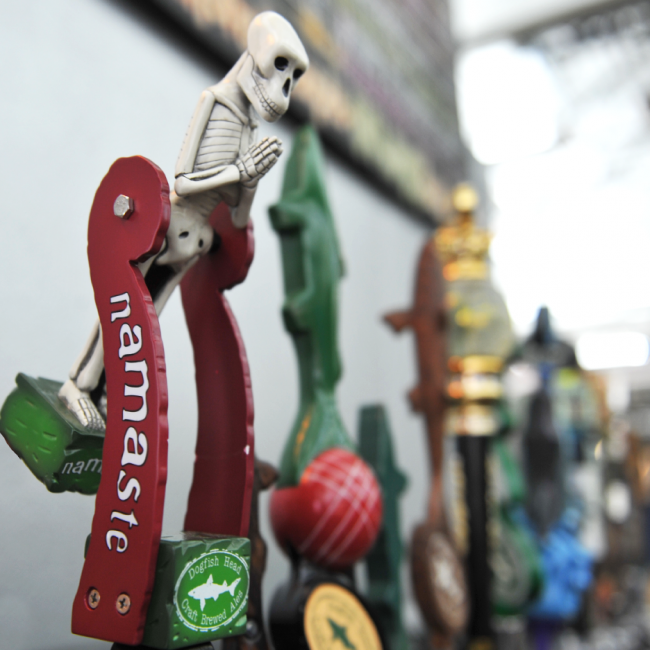 Our newest handle celebrates our favorite witbier:Namaste!  And this tap handle is flat. out. awesome.  
The coolest part of this handle??
It's gotta be the skeleton. He swings freely from the base of the handle and bows as you pour!  And at 12.5 in, this is one of the tallest tap handles we've ever done.  
Just like the beer, this handle is bursting with good karma.