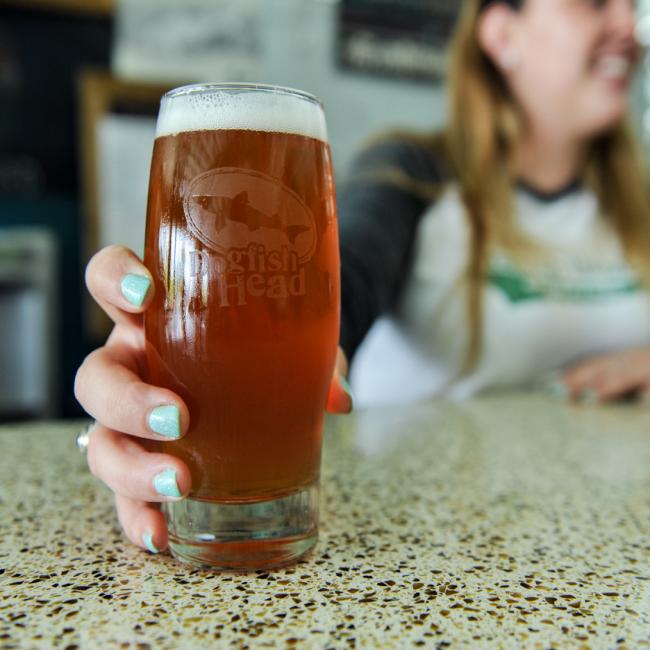 This shaped 16-ounce glass has a Dogfish Head Craft Brewed Ales logo on one side and "Off-centered ales for Off-centered people" on the other side.
Please note: do not put these in the dishwasher...they hate it in there, and will rebel against you for putting them in...
Learn how to pour the perfect pint!