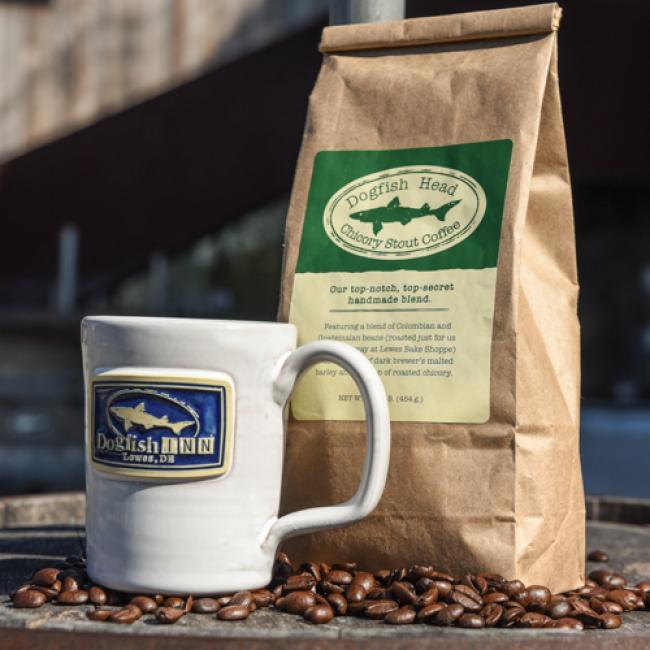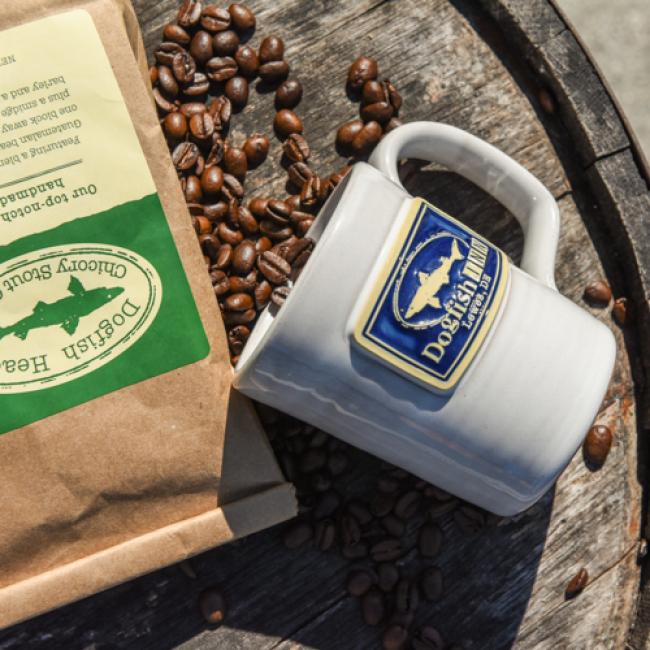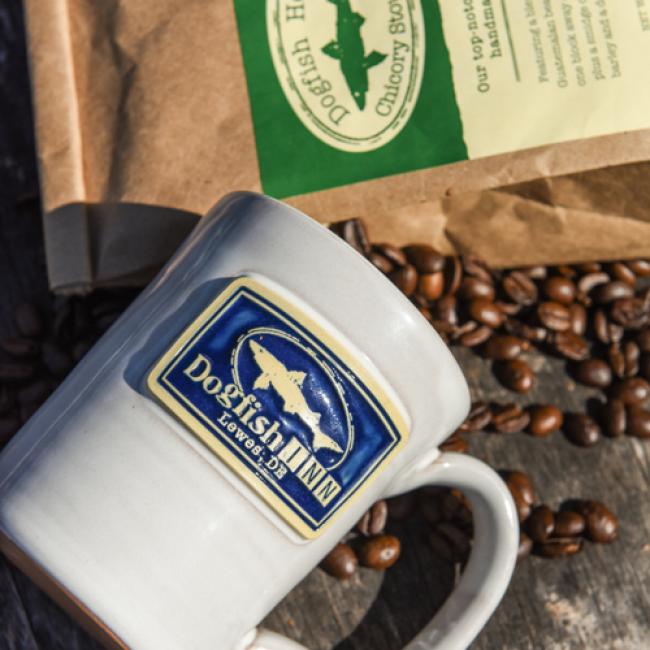 Each morning our Dogfish Inn guests enjoy a warm cup of our top-notch, top-secret coffee. Every bag is filled with a blend of Colombian and Guatemalan beans (roasted just for us one block away at Lewes Bake Shoppe) plus a smidge of dark brewer's malted barley and a dollop of roasted chicory. Our innkeeper, Andrew has lovingly blended these one pounds bags for us to sell in our online store. Andrew, you rock.
This year, we are pairing the coffee with one (1) limited edition white stoneware Dogfish INN mug. This mug was lovingly created by Deneen Pottery in St. Paul, MN and has a 10 oz capacity.
NOTE: This coffee is not ground--the beans are still whole to keep them as fresh as possible.