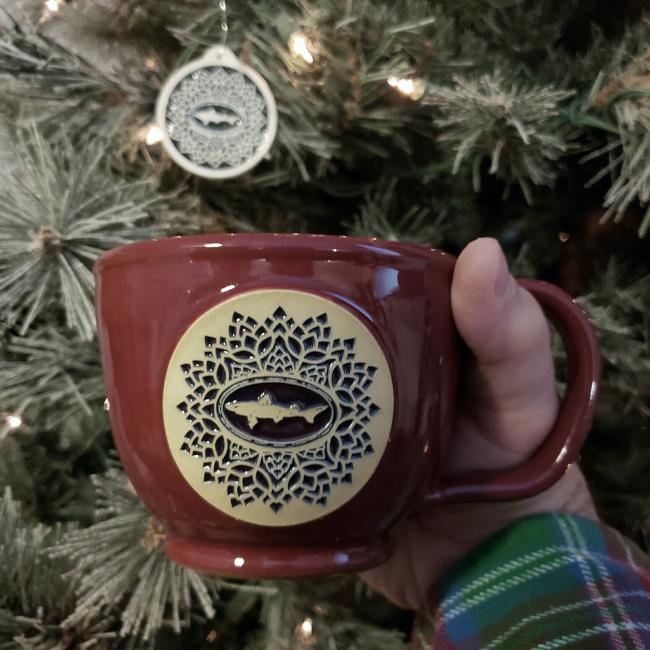 We teamed up with Deneen Pottery to bring you this year's Limited Edition holiday mug and ornament combo, and this year we had a handful of extra mugs. So we are offering up this limited edition holiday mug on its own.  The handmade cranberry mug holds approximately 12oz or about a bottle of ale for good measure. 
A few more details:
- Lead-free, oven safe, microwave safe and dishwasher safe.
- Mugs are hand thrown in the USA.