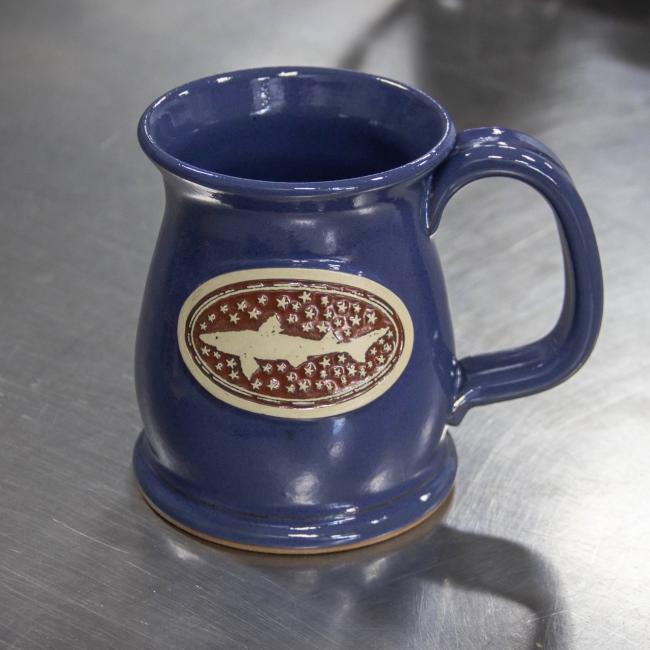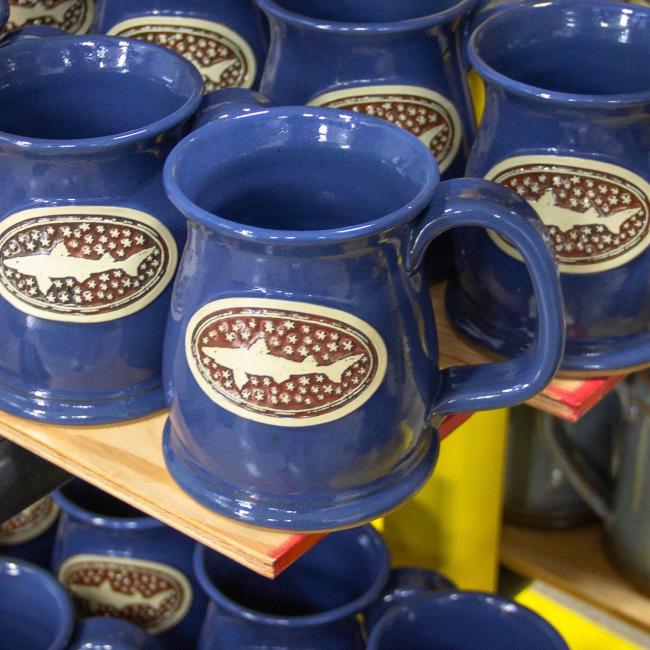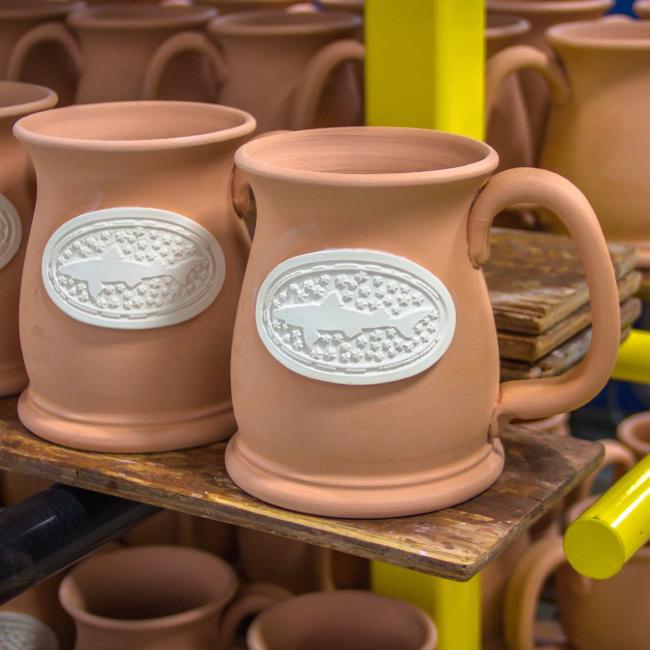 Limited edition for Summer 2019! Our custom stoneware mug is perfect for pouring your favorite DFH ale down the hatch.
- Lead-free, oven safe, microwave safe and dishwasher safe.
- Blue in color with red medallion backfill.
- Holds approx. 16 oz.
- Hand thrown in the USA.
- Limited edition of 360

*BONUS! We are including 3 FREE Koozies with each mug!