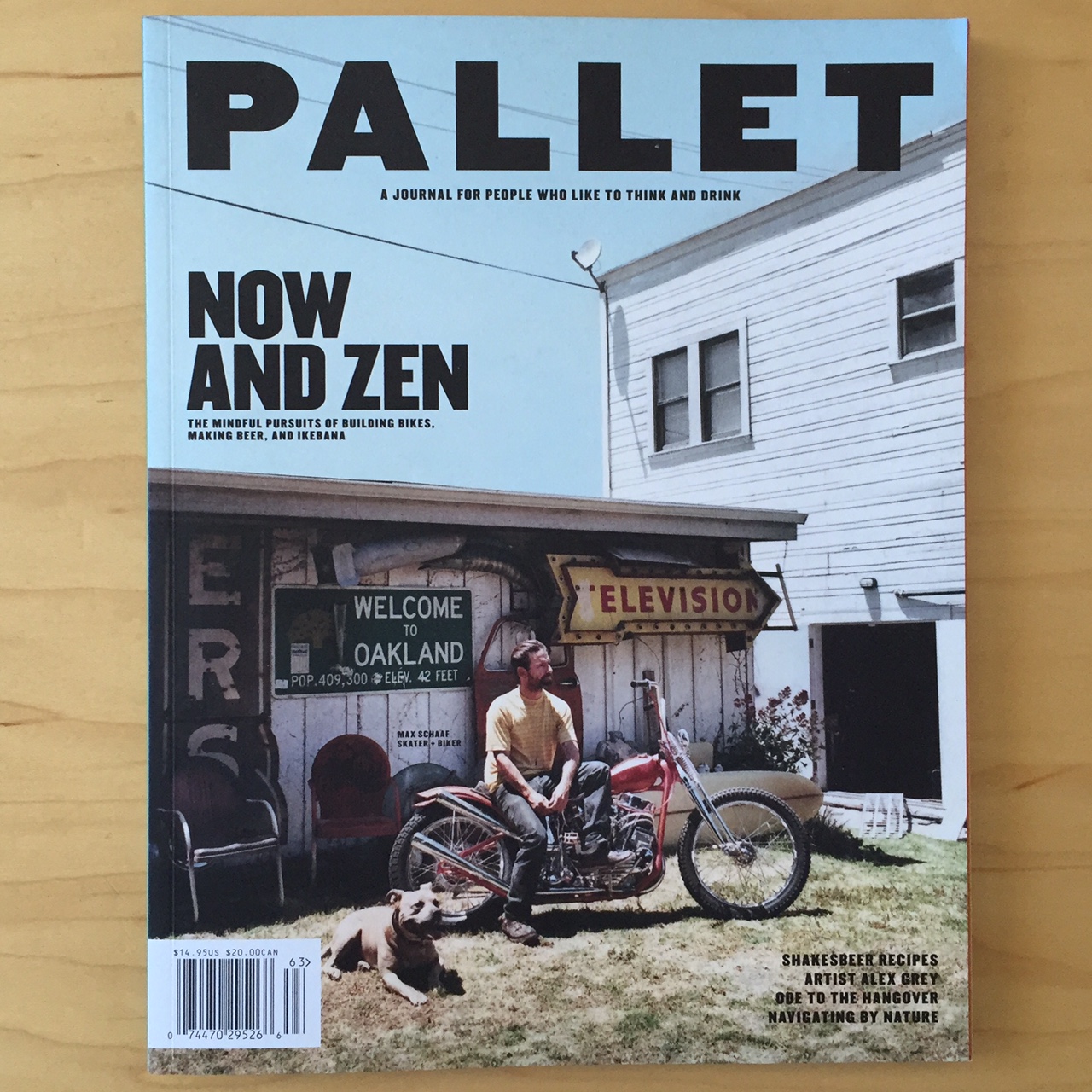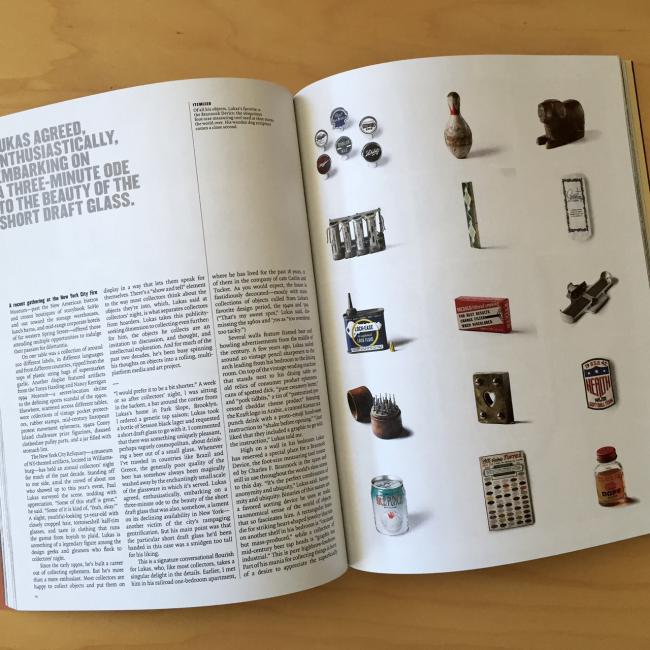 Pallet looks and feels more like a coffee table book than a regular magazine. Printed on deluxe, uncoated stock and perfect bound, we've made the cover thick and embossed the front.
CONTENT
Beery stuff! A beer with comedian, actor, and podcast king Paul F. Tompkins. An ode to the hangover. Four breweries and artists turn The Bard's famed plays into Shakesbeers. How and why Irish pubs took over the world.
Non beery stuff! Pro-skater turned bike builder Max Schaaf. Navigating the world by nature. Artist Alex Grey's long and beautiful trip. Alien encounters. The tale of pot-head Johnny Appleseed. Last call with philosopher Alain de Botton. The power of improv.