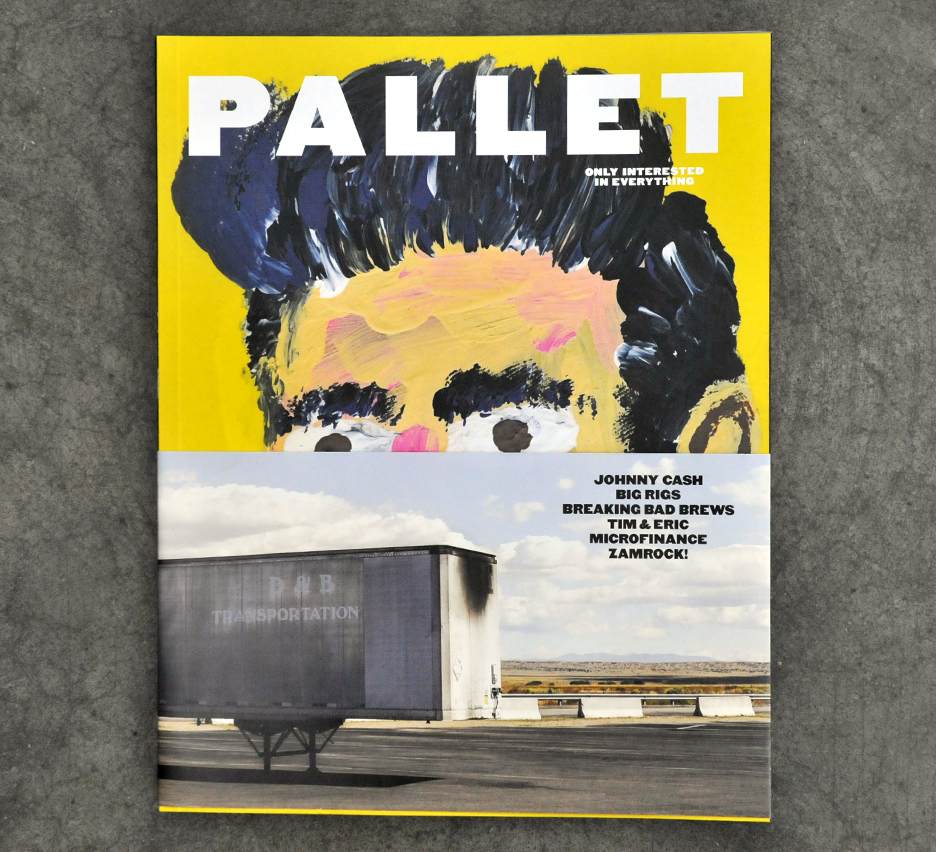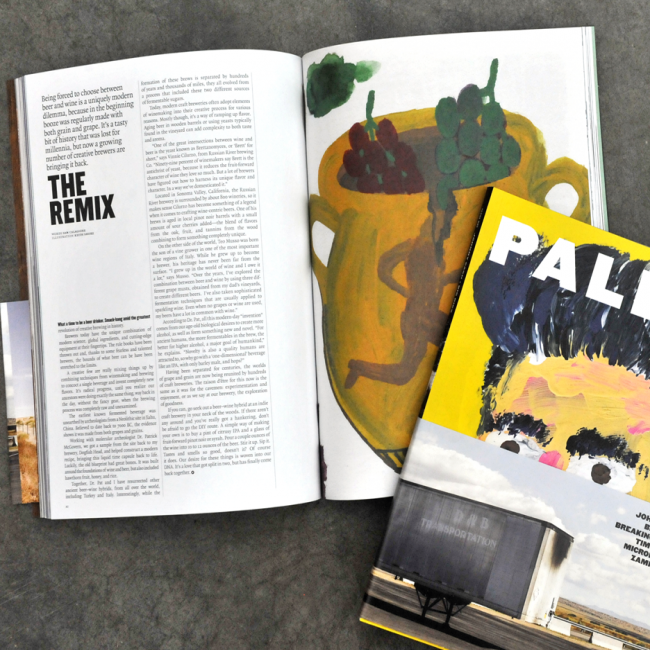 PALLET IS A PREMIUM PRINT QUARTERLY FOR PEOPLE WITH CURIOUS MINDS AND ADVENTUROUS PALATES. OR PUT MORE SIMPLY, THOSE WHO LIKE TO THINK AND DRINK.
PALLET USES BEER, SUBTLY, AS A CONDUIT TO THE THINGS WE LOVE: INTERESTING CONVERSATION, GREAT WRITING, SCIENCE, HISTORY, PHOTOGRAPHY, MUSIC AND MORE. COUPLED WITH ECLECTIC CONTENT THAT STRETCHES BEYOND BEER, PALLET IS FOR ANYONE WHO IS INTELLECTUALLY NOSEY.
PRINTED ON DELUXE STOCK, PERFECT BOUND, AND WITH A MINIMUM OF 144 PAGES, PALLET IS MADE TO BE SAVED AND SAVORED. IT'S CREATED BY A SMALL ARMY OF CONTRIBUTORS, STATIONED ALL OVER THE WORLD, AND EXECUTIVE EDITOR SAM CALAGIONE OF DOGFISH HEAD.
ISSUE ONE.