2 pounds (2 large or 3 medium) orange-fleshed sweet potatoes (yams)
1 egg white (save the yolk for breakfast), whisked
2 tablespoons extra-virgin olive oil
1 ½ tablespoons curry powder
¾ teaspoon fine sea salt
¼ teaspoon freshly ground black pepper
¼ teaspoon ground red pepper (optional, if you like spice)
Preheat oven to 400°F. Line 2 baking sheets with parchment paper.
Cut the potatoes into sticks ¼ to ½ inch wide, as uniform in size as possible. Place the fries in a large mixing bowl and toss with the egg white and oil.
In a small bowl, mix together the curry powder, salt, black pepper, and red pepper (if using). Sprinkle the seasoning over the fries and toss until evenly combined.
Spread the fries on the baking sheets so they aren't touching one another (this ensures even cooking and crispiness). Place in the oven on the center and lower racks and back for 20 minutes. Remove from the oven and use a spatula to flip the fries. Return to the oven and back until the fries are browned on the outside and soft in the middle, about 10 minutes.
Recipe sourced from Run Fast. Cook Fast. Eat Slow. Written by Shalane Flanagan and her co-author (and best friend!) Elyse Kopecky. Want more? Grab a copy here!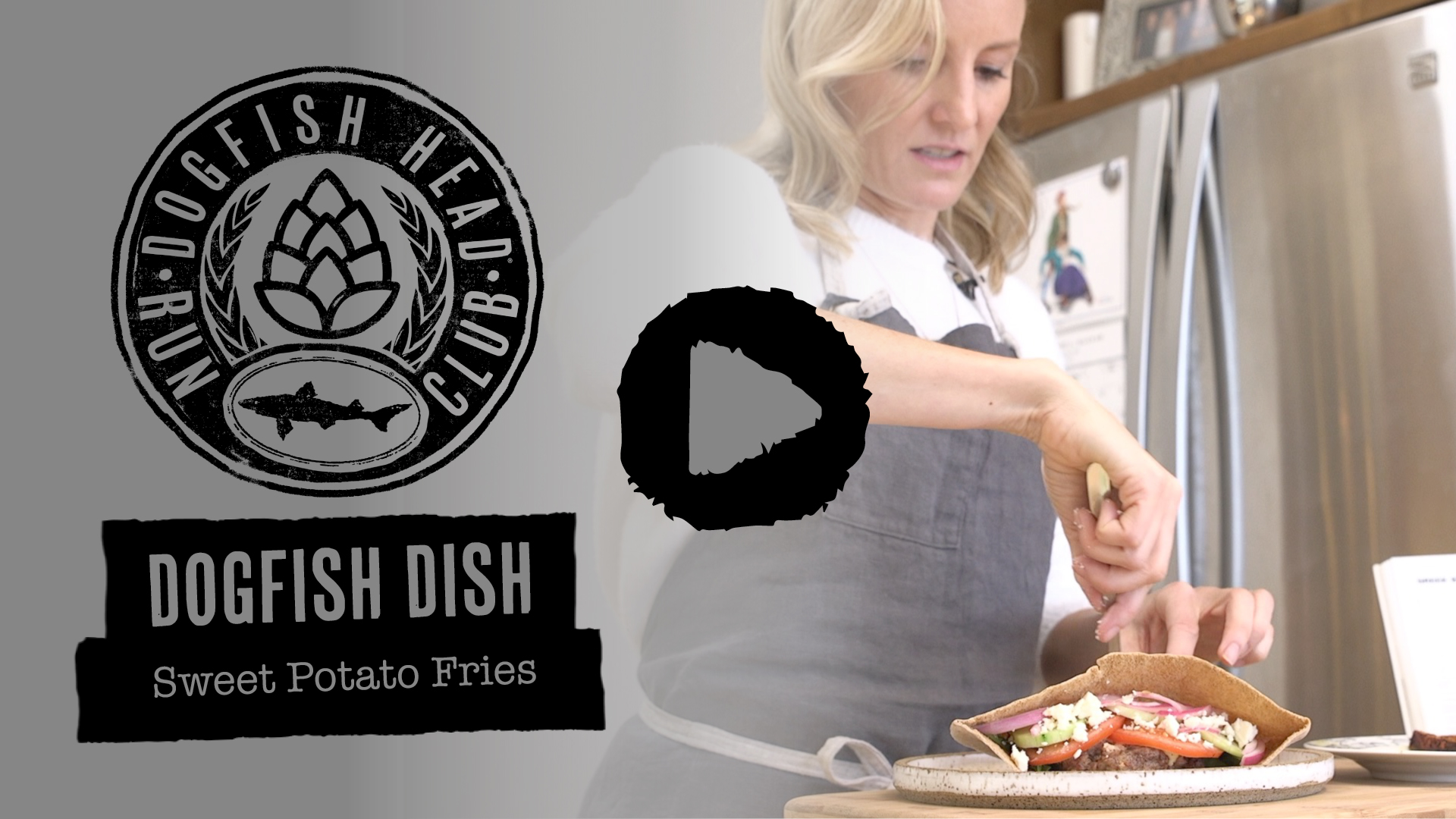 A little motivation coming from the kitchen of Dogfish Head Run Club ambassador Shalane Flanagan! This quick and easy Sweet Potato Fries recipe is a great way to start off the week, and even better … it pairs perfectly with a 90 Minute IPA. The first part of a two part recipe, give it a try as you're hunkered down and enjoy!