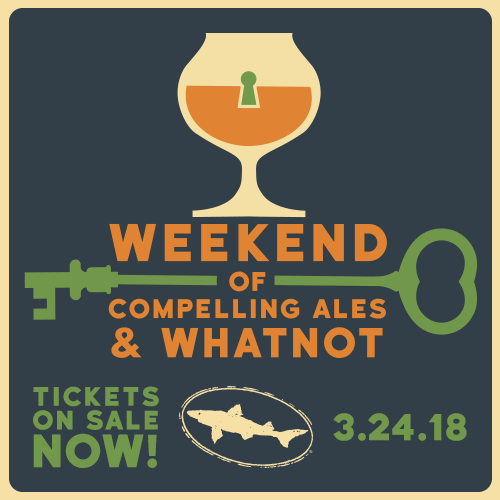 Tickets are on sale now!

The 2018 Weekend of Compelling Ales & Whatnot (#WOCAAW) is straight up compelling! And, it's comin' atcha with a slew of new beers and VIP offerings.

Happening at our Milton brewery on March 24, 2018, we'll be featuring those off-centered ales and rarities you've come to know and love, as well as boatloads of more goodies.

You'll also find amazing beer-centric inspired food pairings, brewery and distillery tours, and Dogfish co-workers just dying to hang with you for the day!

When: March 24, 2018, 3:00 - 7:00 p.m. (VIP Guests have an extra hour of goodness and may enter at 2 p.m.!)

Where: Dogfish Head Craft Brewery

We're selling 100 VIP tickets, 600 General Admission tickets and Designated Driver tickets, and 16 Super VIP packages, first-come first-served, so act fast!