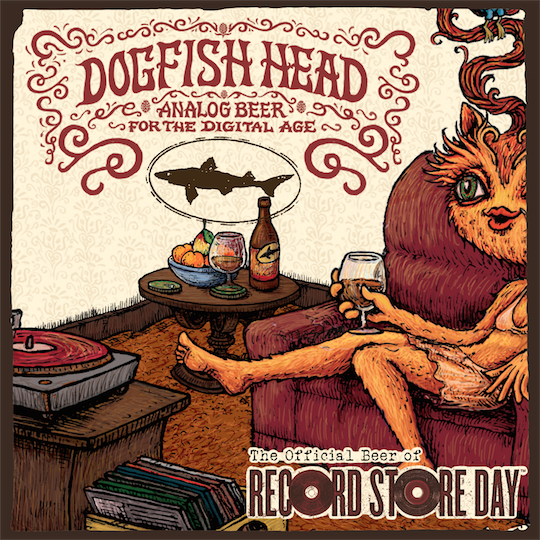 Music has been a part of Dogfish Head since before Dogfish Head. So it's a natural fit for a brewery that makes 'Analog Beer for the Digital Age' to be the Official Beer of Record Store Day! A celebration of the unique culture of record stores and the special role they play in their communities, we're getting in on the fun with our friends at Halsey's Tavern!
This is a special, Off-Centered Wingo Bingo night! Winners will receive Dogfish Head swag each round and a one lucky winner will leave with a limited-edition Crosley turntable featuring artwork by Marq Spusta!
Bingo starts at 8pm, but come early for 1/2 priced wings. We'll be pouring some Dogfish Head favorites as well as our newest brew, Dragons & YumYums, brewed in collaboration with The Flaming Lips!
---
Where: Halsey's Tavern
When: Tuesday | April 17 | 7pm
Why: Wingo Bingo might be weekly, but Record Store Day only comes once a year!
Public Transit: N, Q Subway lines to Broadway or 30th Avenue stop