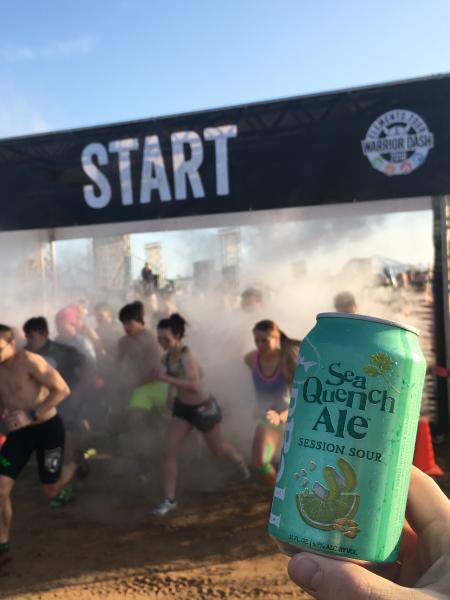 Made just for you, the Warrior Dash is a race that anyone can start and everyone can finish! Whether you're a seasoned long-distance runner or a beginner just looking for a challenge, this is the perfect event for your inner athlete. With obstacles ranging from mud pits to scalable two-story walls, the Warrior Dash is not your typical fun run ... it's better! After finishing the 5K or 10K race, runners are rewarded with shirts, Warrior helmets, medals and last – but certainly not least! – a cold SeaQuench Ale … perfect for quenching that post–race thirst!
Get ready to get muddy … we'll be at the finish line waiting!
Need more info? Check out the Warrior Dash site – https://warriordash.com/.
#WarriorNation