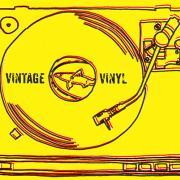 Spinning, spinning, and spinning, spinning...
We're digging into our Vintage Stash* and spinning some groovy Vinyl for one fantastically awesome Happy Hour at our Milton brewery. You heard us, vintage beers and vinyl! Vintage & Vinyl happens once a month.
In fact, the first Thursday of each month!
With a special guest spinning each time, we're thinking you should stop by. See you soon?
What we're pouring 2/7 …
'11 Faithfull Ale
'13 Kvasir
'14 Positive Contact
'14 Red & White
Special guest DJ: DJ Droid
If you've got some vinyl and want to man the DJ booth, contact Matt. It's loads of fun, and you'll love the perks!
*Vintage beers are subject to change based on availability and awesomeness.