#6 Cannery Village Center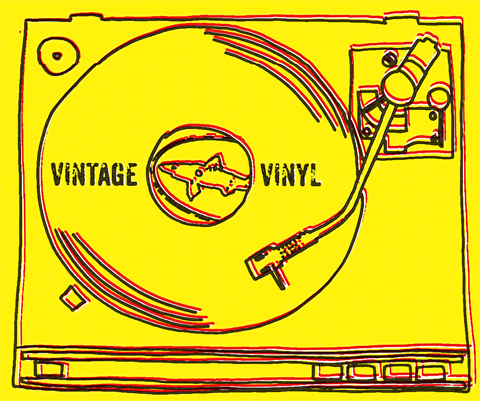 Spinning, spinning, and spinning, spinning...
We're digging into our Vintage Stash* and spinning some groovy Vinyl for one fantastically awesome Happy Hour at our Milton brewery. You heard us, vintage beers and vinyl-- eek!
Vintage & Vinyl happens once a month. In fact, the first Thursday of each month.
With a special guest spinning each time, we're thinking you should stop by-- see you the first Thursday?
What we're pouring 11/2...
'07 120 Minute IPA
'11 120 Minute IPA
'14 120  Minute IPA
'16 120 Minute IPA
BONUS: Our team from Dogfish Head Distilling Co. is dropping in with some Esprit Malada for your sampling pleasure! An apple brandy like no other, Esprit Malade is made by distilling an immature apple brandy made from five types of local Fifer Orchard apples including Fuji, Roman, Stayman, Red Delicious and Golden Delicious. This brandy spirit is blended with Dogfish Head Sick Cider, our unfiltered, 100% barrel-fermented super dry & tart cider made from the same apple blend and a wild Brettanomyces yeast. We then age this blended spirit in new charred American Oak barrels for a spell. Once ready, we proof from barrel strength down to 34% ABV using raw apple cider then bottle. It's a unique experience you won't want to miss!
Special guest DJ: DJ Droid
If you've got some vinyl and want to man the DJ booth, contact Matt Barth at mbarth@dogfish.com. It's loads and fun, and you'll love the perks! 
*Vintage beers are subject to change based on availability and awesomeness.