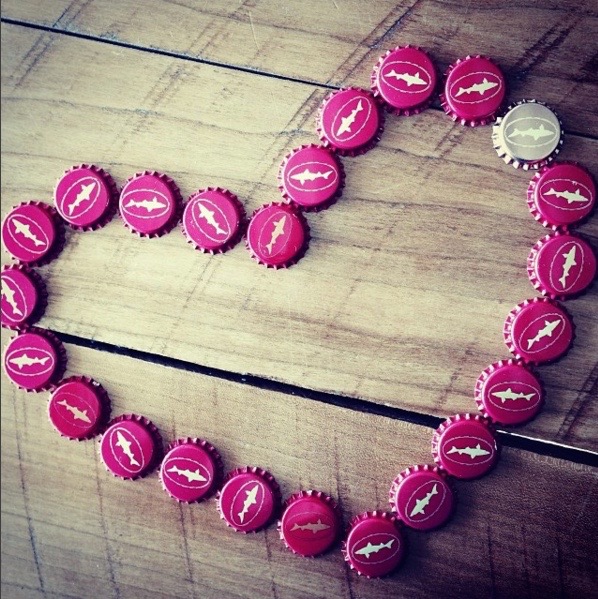 Love is in the air! Grab that special someone and come celebrate Valentine's Day with us at Chesapeake & Maine! We've curated a delectable 3-course menu that's sure to make your heart sing...
First Course (choose one)
Winter Salad- Roasted Beets, Pomegranate, Pomegranate Gastrique, Fall on Me Vinaigrette
Classic Caesar Salad- Crisp Romaine, Grated parmesan, Brown Butter Crouton, Anchovy
Scallop Crudo- Kimchee Puff, Nori Puree, Sweet Miso, Soy Gel
Second Course (choose one)
House-made Tomato Pappardelle- Pistachio Pesto, Eggplant, Fennel, Trumpet Mushroom
Lightly Poached Salmon- Red Beet Couscous, Wilted Spinach, Buddha Lemon
Grilled Filet- Lobster Croquette, Grilled Asparagus, Sauce Chiron
Soy Miso Glazed Pork Tenderloin- baby Bok Choy, Sesame Carrot Emulsion, Buckwheat Spaetzle   
Third Course (choose one)
Coffee & Doughnut- Doughnut Crème Brule, Coffee meringue, Sweeten Condensed Gel
Chocolate Bread Pudding- Cinnamon Chocolate, Cocoa Nibs, Tart Cherries, Bourbon Chantilly
To top it all off ... a complimentary champagne toast!
And, we can't forget about the specialty cocktails our bartenders have created just for this event...
Days of Wine and Roses
Analog Vodka, Elouan Rose, fresh lemon juice, simple syrup, muddled strawberries
Spicy Pomegranate Margarita
Espolon Blanco tequila, Namaste Triple sec, Pomegranate juice, Jalapeno, Fresh Lemon Juice, Agave Nectar
Chai Love You
Bulleit Bourbon, Chai Syrup, Fresh Lemon Juice, Bitters
A Taste of Honey, Honeymoon Helper
Barrel Honey Rum, Honey Syrup, Lime Juice
French Kiss
Whole Leaf Gin, St. Germaine, Lemon, simple syrup, rose water
Carnal Crush
Compelling Gin, Blood Orange juice, Lemon Juice, Flesh & Blood IPA
We will also be featuring splits of Chandon Sparkling Rose (CA)  for $13
$50 per person, gratuity not included.
Reservations are available here for parties of 1-4 people. Larger parties, please give us a call at 302-226-3600.
Can't make it for dinner on Valentine's Day? We're offering half prices bottles of wine the weekend of Feb. 11 and Feb. 17.!