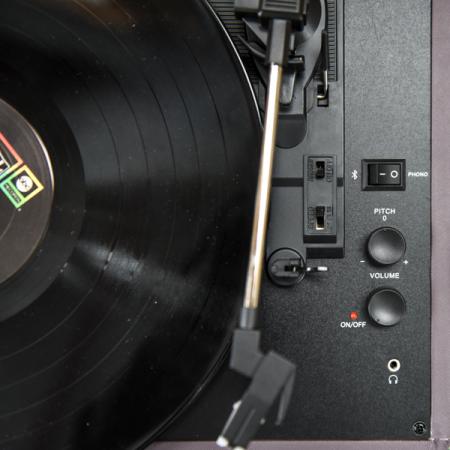 Come by Delilah's on Saturday, December 15 from 12-5 p.m. to celebrate your love for everything analog in this digital age!
We'll be hosting a pop-up record store just in time for the holidays, featuring independent record labels local to Chicago, amazing used vinyl dealers with tons of vintage records, and a slew of local DJs selling records from their personal stashes. We'll also be raffling off some awesome swag ... including a custom Dogfish Head record player made by Crosley, Dogfish Head vinyl records, a Dogfish Head Kelty cooler and MORE! And as you enjoy the event, be sure to taste some of the rare beers we'll have on tap! 
Participating record labels include Bloodshot Record, Jump Up Records, Pravda Records, War Crime Recording, and more. As for DJs, Twist & Shout DJ Baily Dee, The Dyes DJ Lil Lisa, Hard Country DJ Mattlock, Deliah's DJ Mike Miller, Seventies On The Rocks DJ Scot Stiglich, and Garageland DJ Vinyl Richie will all be in the house spinning tunes!