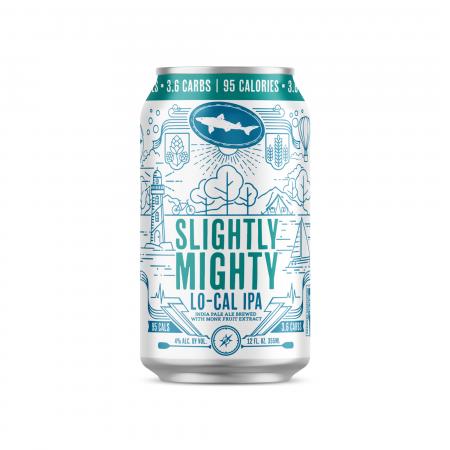 Folks from far and wide know Tapped's brick oven pizzas are full of flavor, and now they can pair their favorite pie with Dogfish Head's flavor-packed Slightly Mighty. Slightly Mighty lo-cal IPA (only 95 calories, 3.6g carbs, 1g protein and 0g fat per 12oz serving) is Dogfish's newest brew that is slight in calories and carbs, but mighty in hop flavor and complexity. The secret behind a beer with such low calories and great taste is the ingredients ... in this case, monk fruit is the star of the show, as it adds a complexity of natural sweetness to complement the aromatic hops of the beer.
So take the Tappd Taste Test Challenge* and try Dogfish Head's Slightly Mighty any day in May! We're thinkin' you'll be mighty impressed! 
*Folks that take the Taste Test Challenge will be treated to some sweet Dogfish Head swag!