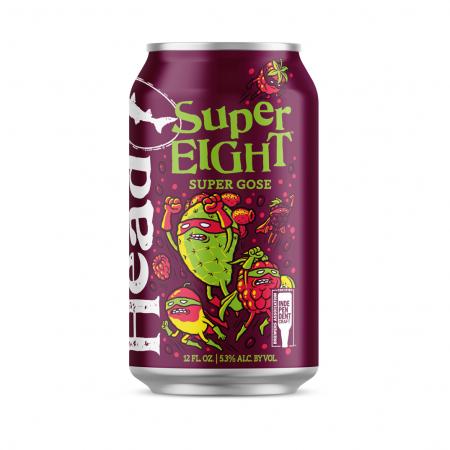 Join us at our Milton Tasting Room & Kitchen on Friday, March 22 for a special 'Double Points Day' to celebrate the release of SuperEIGHT! That's right, folks … in honor of this super scrumptious brew, all you Off-Centered Society members will get double points on your Milton purchases all day long!
Clocking in at 5.3% ABV, our brand new SuperEIGHT super gose is a super-refreshing sessionable sour brewed with a bevy of heroic ingredients: prickly pear, mango, boysenberry, blackberry, raspberry, elderberry and kiwi juices, quinoa and Hawaiian sea salt. The beer's unique ingredients give it a vibrant red color, delicious flavors of berries and watermelon, and a slightly tart yet refreshing finish.
If you aren't a member of our Off-Centered Society, but you want to get in on the awesomeness, click HERE for more information about joining and to learn all about the perks of being a member!