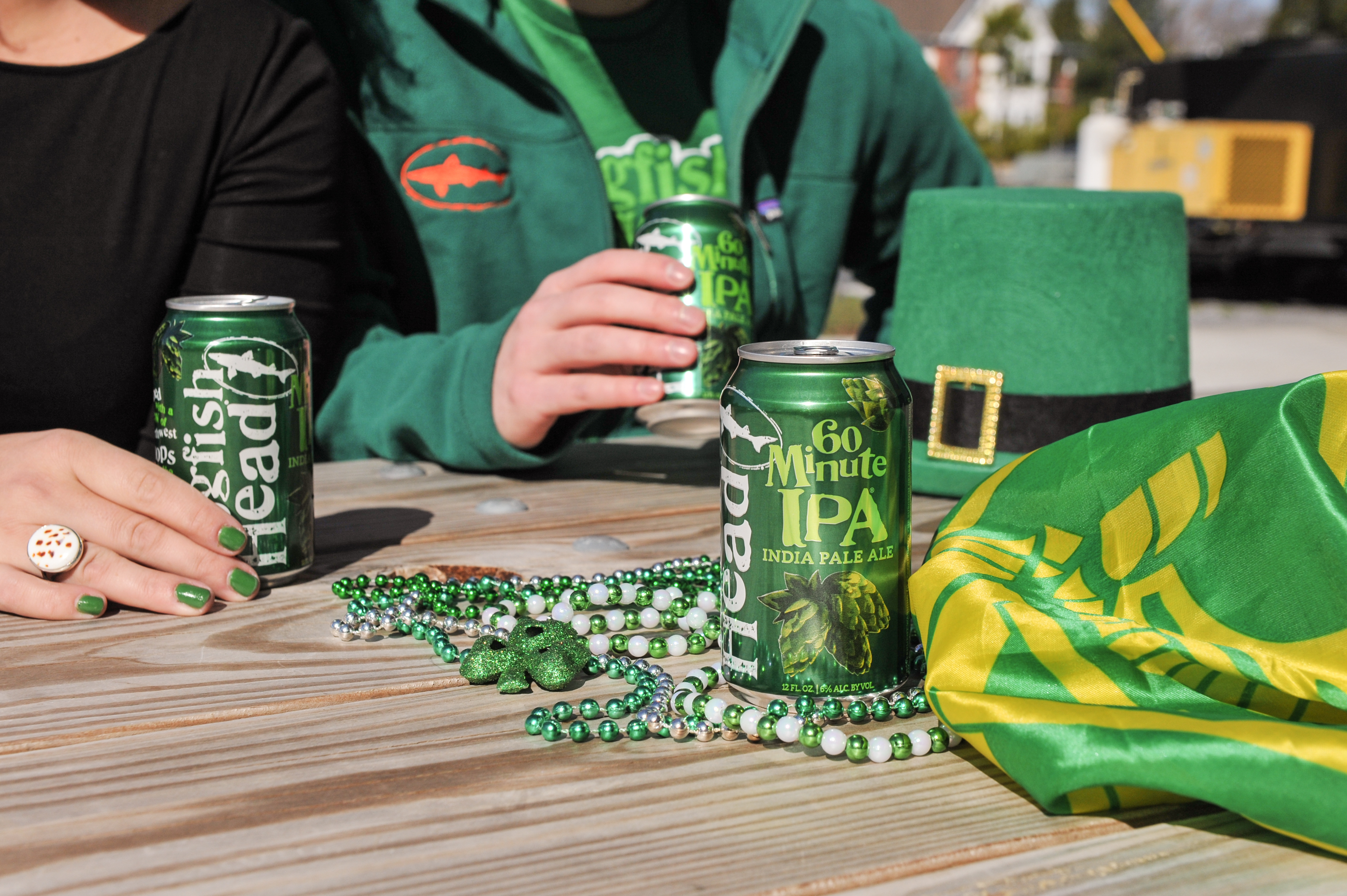 We're celebrating St. Paddy's Day … Dogfish style! Come on in for some authentic, Irish-themed dishes and a pint of our special red ale. Brewed with crystal red rye, potato flakes and clover honey, it's then spiced with coriander and black peppercorns to give it a luscious, round malt flavor with fruity notes of pear and citrus. At 6% ABV, it's magically delicious!
Stick around and Home Brew will treat you to some traditional Irish tunes that are sure to get your feet jigging! The band will take the stage from 1-3 p.m. and will return from 9-11 p.m. 
The St. Paddy's Day Menu that'll have you so excited you'll be leaping with the leprechauns! 
Fish & Chips - Fried Cod, Mushy Peas, French Fries and Malt Vinegar
Corned Beef & Cabbage - Corned Beef, Red Potatoes, Cabbage and Irish Soda Bread
Reuben Sandwich - Shaved Corned Beef, Sauerkraut and Thousand Island Dressing on Marble Rye
Lamb Stew Pot Pie - Barrel Aged Palo Santo Marron Braised Lamb, Root Vegetables, Toasted Barley and Kale in a Savory Sage Brown Butter Crust
And for dessert ... Whiskey Apple Cake with Caramel and a Jameson Whiskey Chantilly Cream!