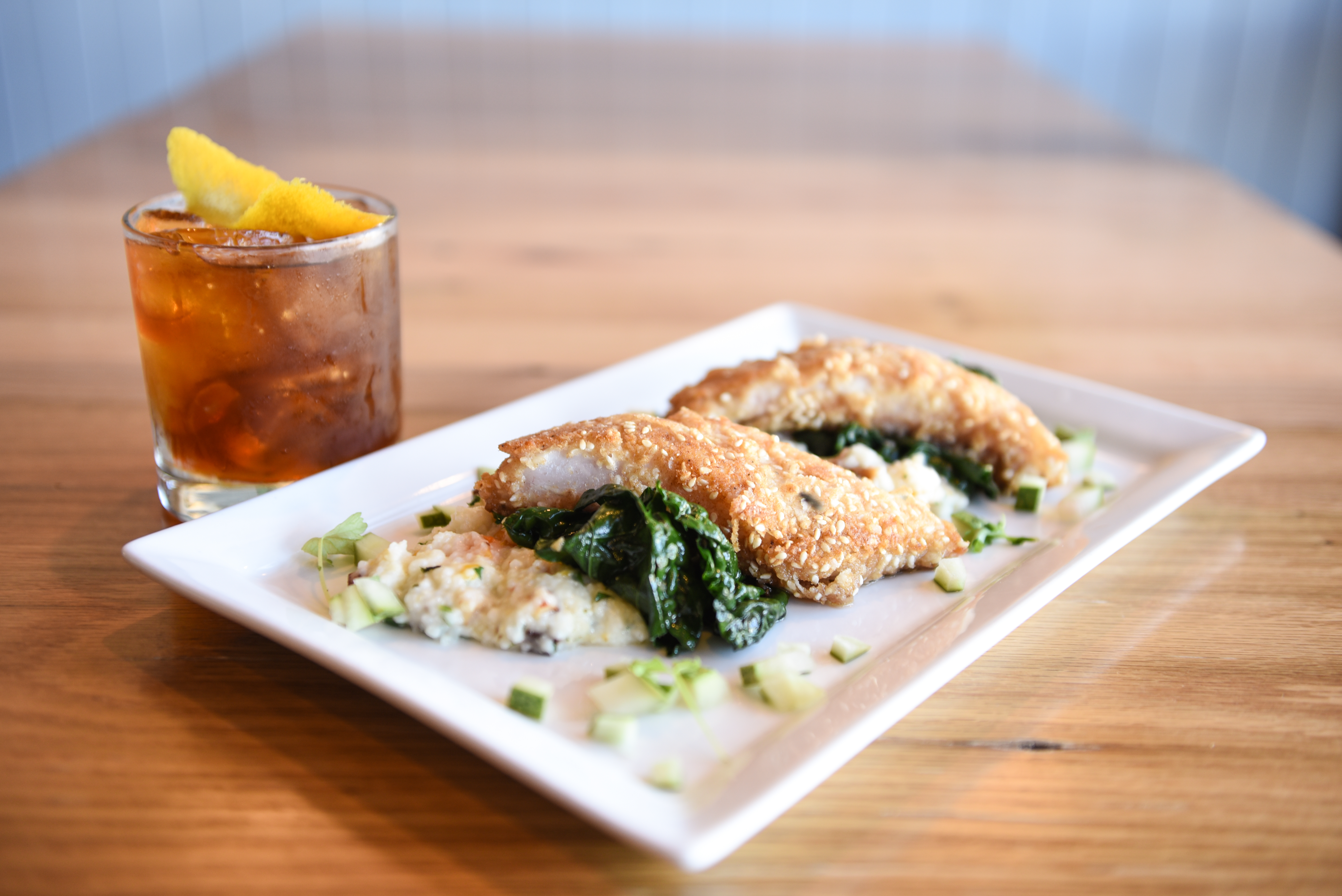 With the off-seaon comes a new offering! Join us for our Spirited Dinners every other month now through Memorial Day!
You'll find the ultimate dishes to pair with our scratch-made spirits from Dogfish Head Distilling Co. for just $40 (per person). No need to get tickets ahead of time, just come on in and our servers will be happy to walk you through the menu!
This month we'll be focusing on 'Seafood & Spirits' with a menu that looks out of the world! Check it out...
First Course
SeaQuench Ale Steamed Mussels with Butter, Caramelized Shallots, Preserved Lemon and Fried Capers
Paired With: Ocean Breathes Salty – Dogfish Compelling Gin, Lemon, Lime, Ginger Juice, Sugar, SeaQuench Ale – Served Up
Second Course
Chesapeake Whelk Fritters with Malt Vinaigrette Dressed Arugula and Green Goddess Remoulade
Paired with: Trick of the Light – Dogfish Analog Vodka, Dolin White Vermouth, Grapefruit Juice, Sugar, Celery Bitters – Served on the Rocks
Intermezzo
SeaQuench Black Pepper Sorbet
Third Course
Benne Crusted Blue Catfish, Sweet Potato Bacon Grits, Wilted Black Kale, Dogfish Mellowdious Gin Pickled Watermelon Rind
Paired with: Touch of Grey - Dogfish Mellowdious Gin, Miro Sweet Vermouth, Oversteeped Earl Grey Tea, Brown Sugar, Orange Zest – Served on the Rocks
Questions? Give us a jingle at 302-226-3600 between 4-9 p.m.!