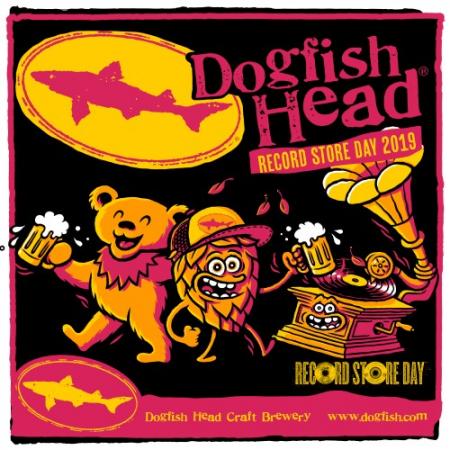 Music has been a part of Dogfish Head since before Dogfish Head. So it's a natural fit for a brewery that makes 'Analog Beer for the Digital Age' to be the Official Beer of Record Store Day! A celebration of the unique culture of record stores and the special role they play in their communities, we're getting in on the fun with a Record Store Day Happy Hour!
Stop by Brewings & Eats on Saturday, April 13 from 4-7 p.m. to celebrate Record Store Day with a special Happy Hour! Our pals from Ocean 98 will be broadcasting live from our stage as they spin some groovy vinyl tunes, and we'll be giving away a slew of sweet Record Store Day swag ... including copies of the Grateful Dead's new Record Store Day release, Sage and Spirit.
But that's not all, folks! Pints of all our melodic music collaboration beers will be half off! So as you wait for the winners of our giveaways to be announced, grab a glass of Wood-Aged Bitches Brew, Dragons & YumYums or American Beauty! See you there!