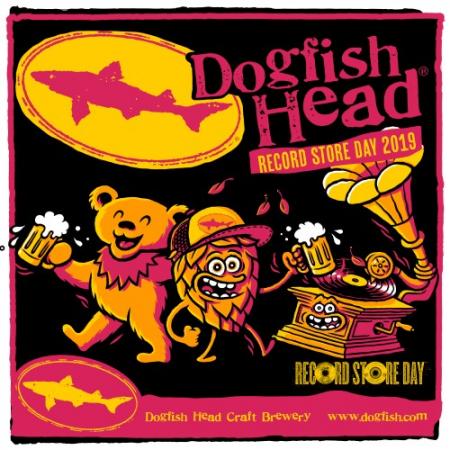 Music has been a part of Dogfish Head since before Dogfish Head. So it's a natural fit for a brewery that makes 'Analog Beer for the Digital Age' to be the Official Beer of Record Store Day! A celebration of the unique culture of record stores and the special role they play in their communities, we're getting in on the fun with a Record Store Day brunch!
Stop by Brewings & Eats on Sunday, April 14 from 11 a.m. to 3 p.m. to celebrate Record Store Day with a rockin' brunch! DJ Droid will be in the house spinning some groovy vinyl tunes and our pals from Extended Play by Gidget's Gadgets will be hosting a special, pop-up record store onsite!
But that's not all, folks! Dogfish Head founder and CEO Sam Calagione will be hanging out from 11 a.m. to 12 p.m. to chat with you about all things independent beer and independent music, as well as sign records and merchandise. See you there!