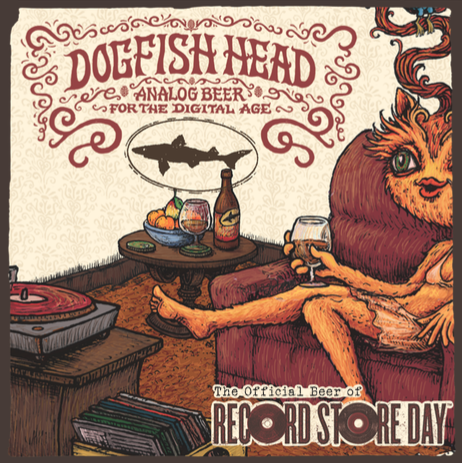 Music has been a part of Dogfish Head since before Dogfish Head. So it's a natural fit for a brewery that makes 'Analog Beer for the Digital Age' to be the Official Beer of Record Store Day! A celebration of the unique culture of record stores and the special role they play in their communities, we're getting in on the fun with a double whammy of a party!
Join us in the Tasting Room at our Milton Brewery for awesome Record Store Day giveaways, including a special beer-filled edition of 'The Story of Yum Yum and Dragon' - a record by The Flaming Lips featuring two songs inspired by our 2018 music collaboration beer Dragons & YumYums. Plus, we'll have DJs spinning tunes all day long!
To add even more goodness to our Record Store Day celebration, we'll also be holding a limited bottle release! Get here early for your chance to purchase a limited edition 750 ml bottle of Bourbon Barrel-Aged Oak-Aged Vanilla World Wide Stout. Customers are limited to 2 bottles per person! Don't miss out on this awesome brew ... there's only 200 bottles and they're gonna go fast!