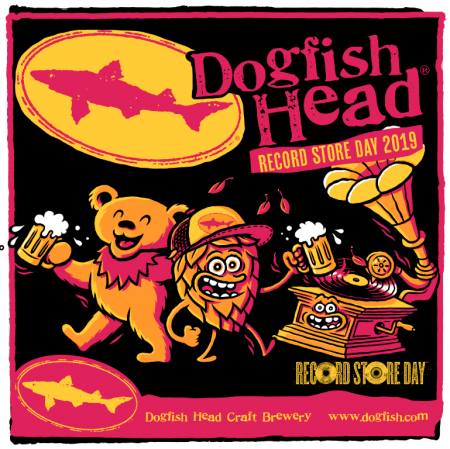 Music has been a part of Dogfish Head since before Dogfish Head. So it's a natural fit for a brewery that makes 'Analog Beer for the Digital Age' to be the Official Beer of Record Store Day! A celebration of the unique culture of record stores and the special role they play in their communities, we're getting in on the fun with our friends at Birmingham Bridge Tavern!
Come on by Birmingham Bridge Tavern on Thursday, April 25 from 6-8 p.m. for a chance to win a limited-edition Dogfish Head x Crosley record player ... and while you're waiting for the winner to be called, be sure to grab an off-centered ale (or two)! We'll be pouring 60 Minute IPA, Dragons & YumYums, SeaQuench Ale, American Beauty and The Perfect Disguise.
Every Tuesday evening in April from 7-9 p.m. all Dogfish Head beers will be $1.50 off menu price.