13041 Lee Jackson Memorial Hwy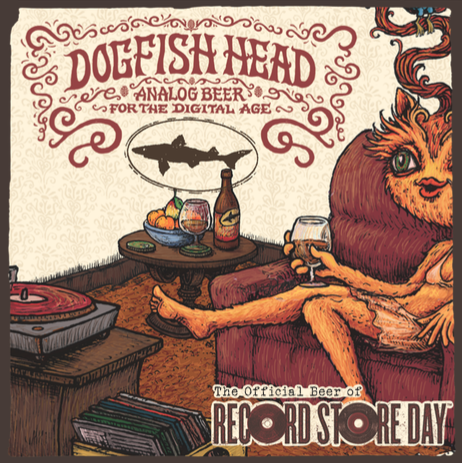 Music has been a part of Dogfish Head since before Dogfish Head. So it's a natural fit for a brewery that makes 'Analog Beer for the Digital Age' to be the Official Beer of Record Store Day! A celebration of the unique culture of record stores and the special role they play in their communities, we're getting in on the fun with our friends at Dogfish Head Alehouse in Fairfax!
We'll have live music from Witness Protection, Dogfish Head drink specials, specialty cocktails and flights, and Lupu-Luau IPA on the Randall ... infused with fresh coconut and pineapple. We'll also have some awesome giveaways and a raffle for a special, Dragons & YumYums-filled copy of The Story of Yum Yum and Dragon, a limited edition record by the Flaming Lips! 
*Exclusive beer-filled record giveaway at this location!