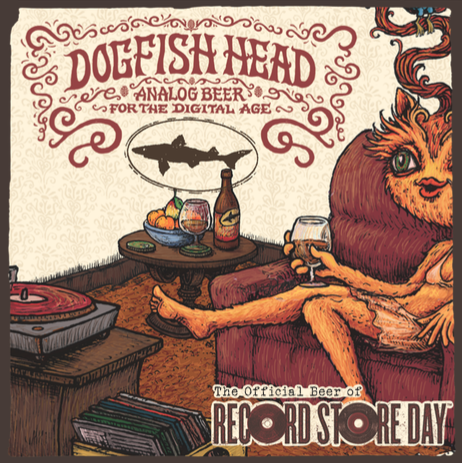 Music has been a part of Dogfish Head since before Dogfish Head. So it's a natural fit for a brewery that makes 'Analog Beer for the Digital Age' to be the Official Beer of Record Store Day! A celebration of the unique culture of record stores and the special role they play in their communities, we're getting in on the fun with our friends at Busboys & Poets!
Join us as we tap Dogfish Head's new brew Dragons & YumYums ... made in collaboration with The Flaming Lips! We'll have live entertainment by DJ Sharkey and Alison Carney, as well as a slew of raffle prizes and giveaways, including a limited edition Crosley record player, the 2018 Music to Drink Beer & Make Love To record and a once-in-a-lifetime vinyl by The Flaming Lips titled The Story of Yum Yum and Dragon. It features two songs that were inspired by Dragons & YumYums and is filled with the beer itself!
*Exclusive beer-filled record giveaway at this location!