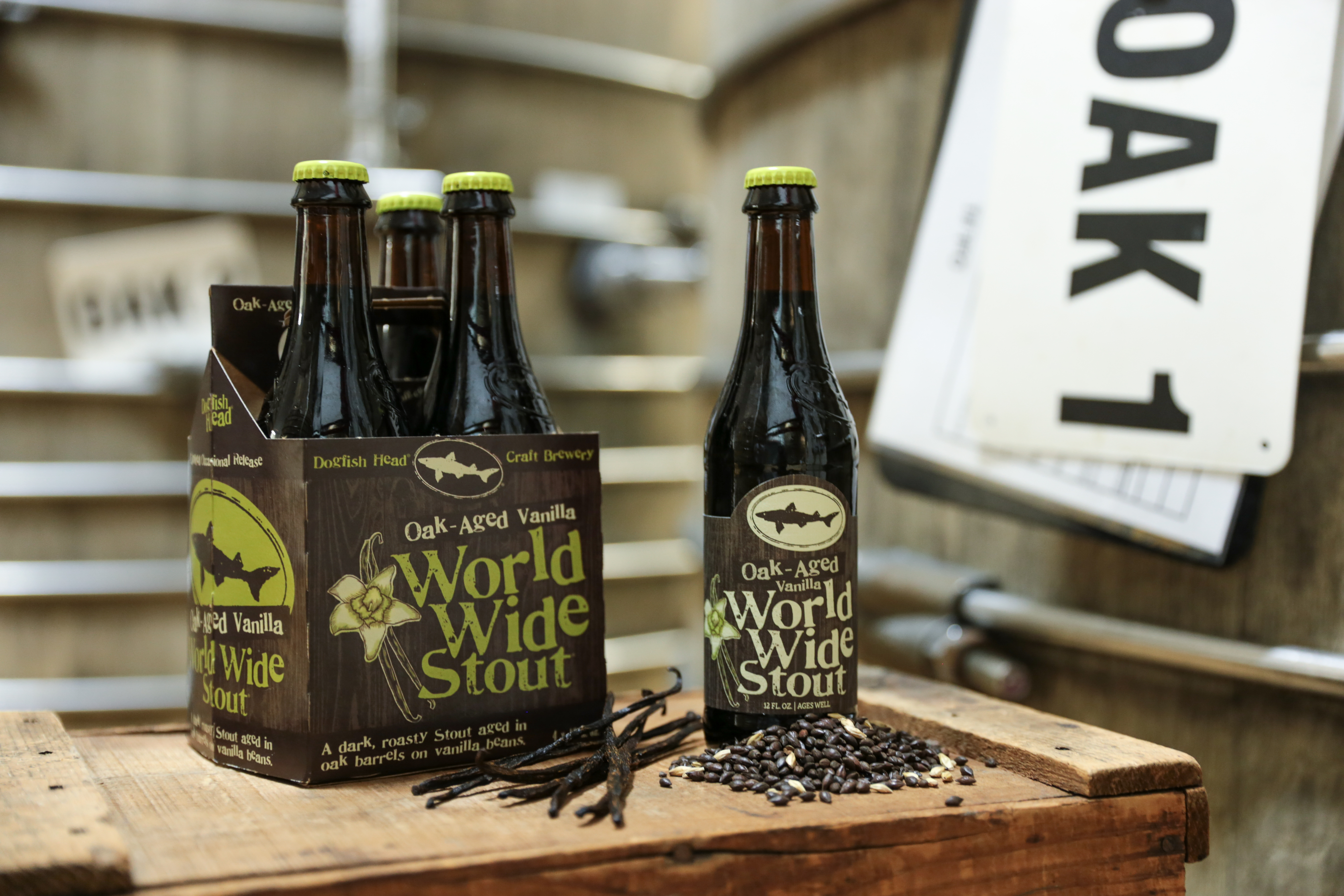 The time has finally come for the release of Oak-Aged Vanilla World Wide Stout! A slight spin on a Dogfish Head classic, this dark and roasty stout is aged in oak barrels on vanilla beans making for one smooth experience.
To help celebrate the arrival of our newest beer we're whipping up a little treat at Dogfish Head Brewings & Eats (unintentional rhyming, we swear). You'll find Wide Stout floats with cinnamon Dulce De Leche ice cream! 
So come on by, grab a 4-pack and 'float' your way into the weekend!